At Schneider Electric, we value our Partners!
Our partners leverage Schneider Electric's technology and knowledge to create solutions that solve specific market challenges, enabling customers to scale and accelerate their digital transformation. At our Innovation Summit Barcelona, we want to thank our below partners for their support and contributions to ensure the success of our event. If you are interested in cooperating in future events of Schneider Electric, please express your wish by sending us an e-mail to innovation-summit@se.com.
col-xs-12 sponsors-section row-mid
Strategic Alliances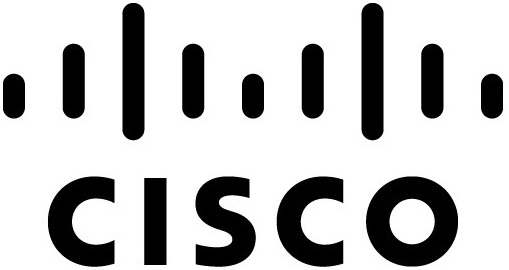 Cisco designs and sells broad lines of products, provides services, and delivers integrated solutions to develop and connect networks around the world.
>> Find Cisco on the Innovation Hub: Commercial & Office Building area

Dell EMC, a part of Dell Technologies, enables organisations to modernise, automate and transform their data center using industry-leading converged infrastructure, servers, storage and data protection technologies.  This provides a trusted foundation for businesses to transform IT, through the creation of a hybrid cloud, and transform their business through the creation of cloud-native applications and big data solutions.  Dell EMC services its customers – including 98 percent of the Fortune 500 – with the industry's broadest, most innovative infrastructure portfolio from edge to core to cloud. 
>> Find Dell EMC on the Innovation Hub: Data Centers & Networks area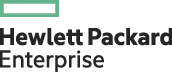 Hewlett Packard Enterprise is a global technology leader focused on developing intelligent solutions that allow customers to capture, analyze and act upon data seamlessly from edge to cloud. HPE enables customers to accelerate business outcomes by driving new business models, creating new customer and employee experiences, and increasing operational efficiency today and into the future. 
>> Find HPE on the Innovation Hub: Intuitive Industry area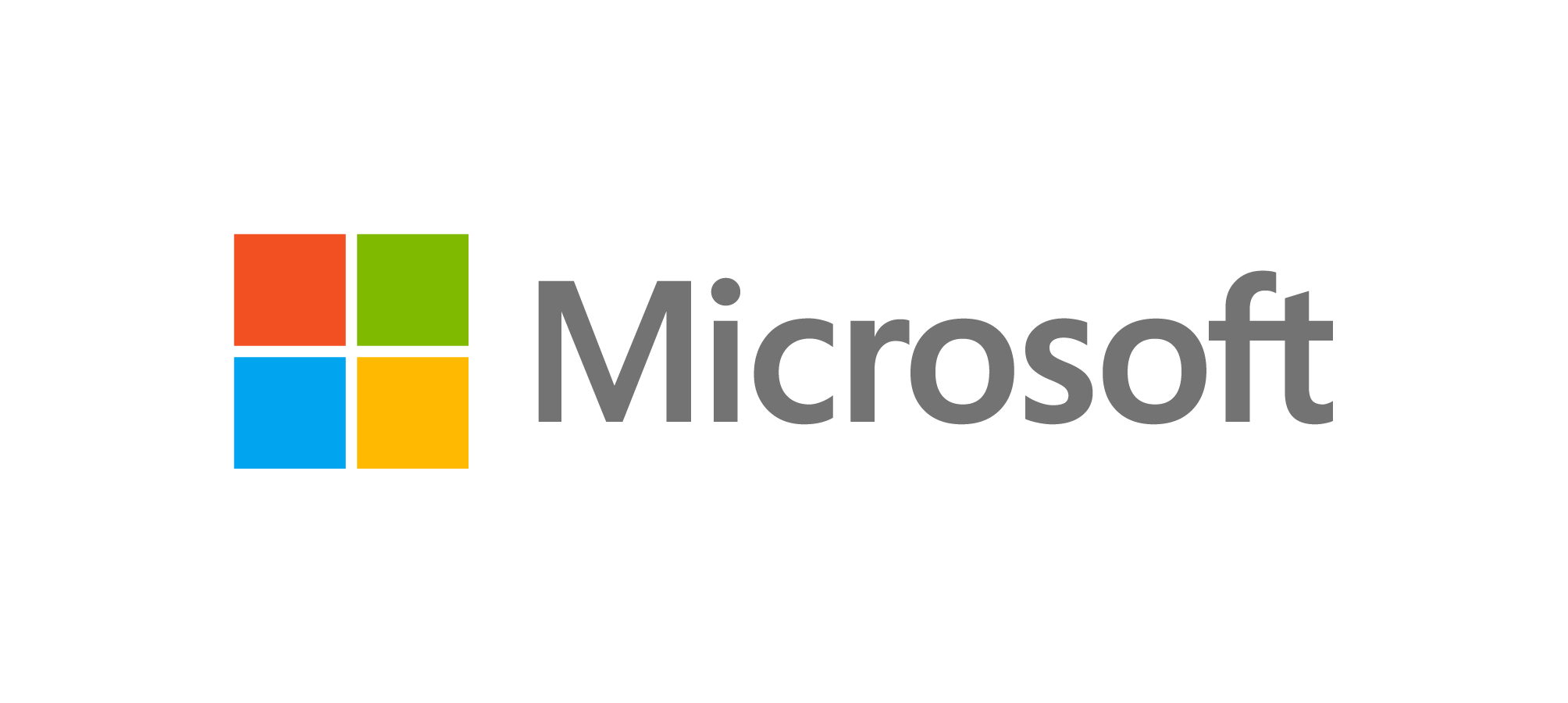 As a global market leader in our industry, we help our customers connect, digitize, and thrive. Together, we change the way the world works, lives, plays, and learns. 
>> Find Microsoft on the Innovation Hub: Commercial & Office Building area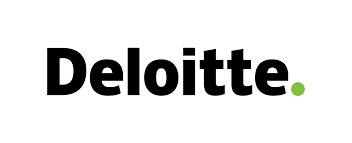 Deloitte provides industry-leading audit, consulting, tax and advisory services to many of the world's most admired brands, including nearly 90% of the Fortune 500® and more than 5,000 private and middle market companies. Our people work across the industry sectors that drive and shape today's marketplace — delivering measurable and lasting results that help reinforce public trust in our capital markets, inspire clients to see challenges as opportunities to transform and thrive, and help lead the way toward a stronger economy and a healthy society. Deloitte is proud to be part of the largest global professional services network serving our clients in the markets that are most important to them. Our network of member firms in more than 150 countries and territories serves four out of five Fortune Global 500® companies. Learn how Deloitte's approximately 286,000 people make an impact that matters at https://www.deloitte.com.
Technology Partners

AVEVA is a global leader in engineering and industrial software. Our expertise and innovation have put us at the heart of the world's most ambitious projects, biggest companies, and greatest challenges. On March 1, 2018, AVEVA combined with Schneider Electric's industrial software business to create an unmatched organisation and end-to-end portfolio focused on driving digital transformation across the entire asset and operational life cycles to maximise return on capital and improve profitability.
>> Find Aveva on the Innovation Hub: Intuitive Industry area

Founded in 1986, ALPI develops innovative software for the design of low voltage and high voltage electrical installations. Our solutions include calculation, sizing, schematics and costing functionalities to enable users to manage complete projects. Today, ALPI is a European leader in LV calculation software and a pioneer in BIM solutions for the design of electrical installations in a digital model. 
https://www.alpi-software.com/
>> Find Alpi on the Innovation Hub: Business Partner area 

Aquads Technologies is an engineering company specialized in the design and construction of Data Center, which began its activity in 2005 with the aim of proposing safe, energy efficient solutions that guarantee the availability of IT infrastructures, with quality as the main goal.
>> Find Aquads on the Innovation Hub: Critical Facility area

ASSA ABLOY Global Solutions, is dedicated to reimagining how people move through their world. Our expertise in customer journey mapping, innovation and service design leads to the invention of new security solutions that create value for our clients and exceptional experiences for end users. For the hospitality market, these solutions include integrated software systems, mobile access and location solutions designed to help our customers enhance the hotel guest experience, while improving operational efficiency. In order to provide best-in-class customer service, we offer support in more than 166 countries. 
https://www.assaabloyglobalsolutions.com/en/aags/com/
>> Find ASSA ABLOY on the Innovation Hub: Commercial & Office Building area

AutoGrid builds software applications that enable a smarter distributed energy world. The company's suite of flexibility management applications allows energy companies to deliver clean, affordable and reliable energy by managing networked distributed energy resources (DERs) in real time and at scale. AutoGrid has contracted more than 5,000 megawatts of DERs  and works with more than 50 leading energy companies around the world, including Schneider Electric, CLP,  E.ON, CPS Energy, National Grid, NextEra Energy, Total, Shell, Ørstead and Xcel Energy. 
>> Find AutoGrid on the Innovation Hub: Grid area

Avnet's unique end-to-end ecosystem helps customers of all sizes, entrepreneurs to enterprises, take their technology projects from idea to design and from prototype to production. By delivering design, product and global supply chain expertise, we're able to help at each stage of the product lifecycle. Our comprehensive ecosystem and portfolio of design and supply chain services reduce the time, cost and complexities of bringing products to market. 
>> Find Avnet on the Innovation Hub: Data Centers & Networks area 

Danfoss engineers technologies that enable the world of tomorrow to do more with less. We meet the growing need for infrastructure, food supply, energy efficiency and climate-friendly solutions. Our products and services are used in areas such as Smart Heating Control  and Indoor Climate. We are also active in the field of renewable energy as well as district energy infrastructures for cities and urban communities. Our promise to our customers is to help them create a more sustainable world by delivering products, services and solutions differentiated by their high quality, absolute reliability and advanced innovation.
 Our innovative engineering dates back to 1933 and today Danfoss is a world-leader, employing more than 25,000 employees and serving customers in more than 100 countries. We are privately held by the founding family. 
>> Find Danfoss on the Innovation Hub: Hotel area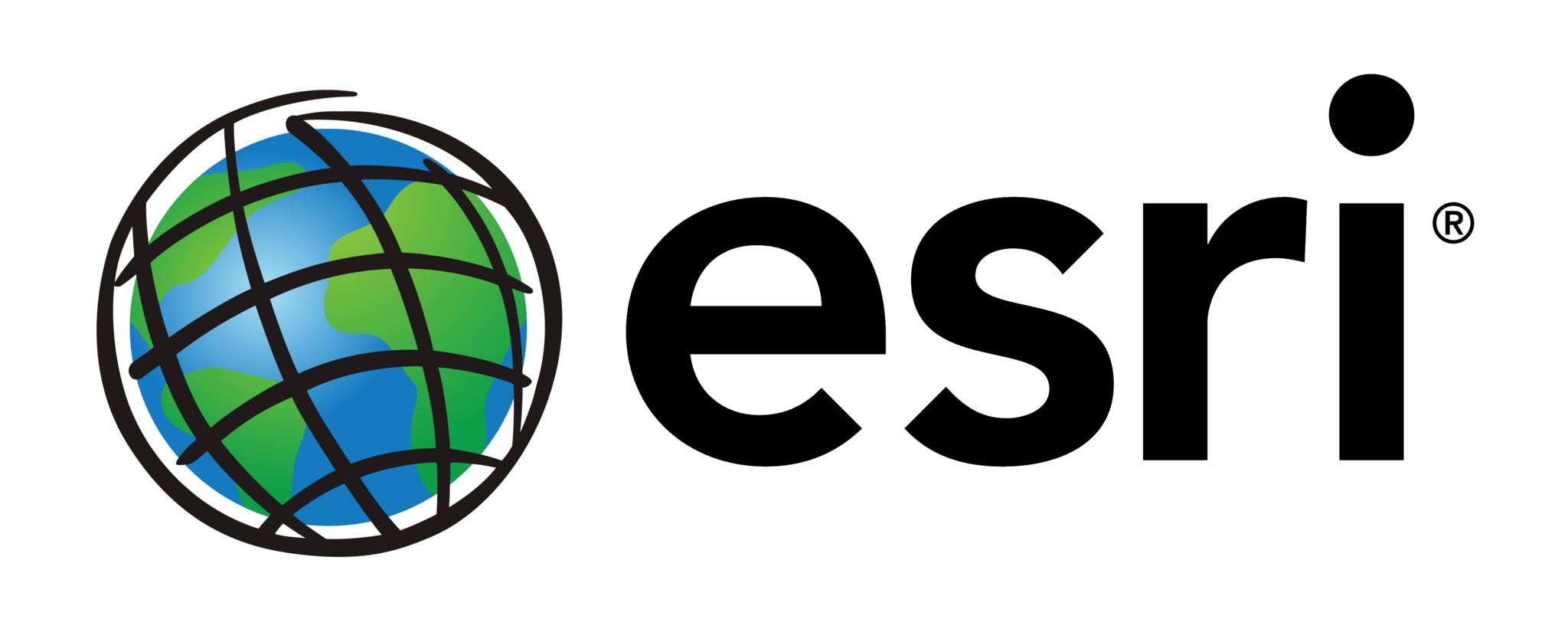 Esri was founded to help solve some of the world's most difficult problems. We do so by supporting our users' important work with a commitment to science, sustainability, community, education, research, and positive change.
We support organizations everywhere with the most powerful mapping and spatial analytics technology available. ArcGIS provides Esri users with a scientific-based approach to solving problems in real time. 
>> Find Esri on the Innovation Hub: Grid area

IPS Group is an EAM, APM and Mobile Software Solutions leading provider for Global Energy Supply, headquartered in Pullach (Munich), Germany. IPS provides advanced, specialized and valuable solutions and support to Customer organizations around the world to transform data into real-world intelligence for critically important business and technical decisions.
>> Find IPS on the Innovation Hub: Grid Connection area

Panasonic Corporation is a worldwide leader in the development of diverse electronics technologies and solutions for customers in the consumer electronics, housing, automotive, enterprise solutions and device industries. Since its founding in 1918, the company has expanded globally and now operates 474 subsidiaries and 94 associated companies worldwide Committed to pursuing new value through innovation across divisional lines, the company uses its technologies to create a better life and a better world for its customers. 
http://www.panasonic.com/global
>> Find Panasonic at Expert Learning Session - How to Survive the Retail Revolution - EcoStruxure for Retail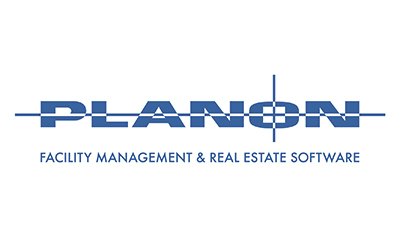 With more than 35 years of experience, Planon is the leading global provider of innovative real estate and facility management software, proven best practices and professional services that support building owners, occupiers, and service providers. All of Planon's solutions enable organizations to manage smarter buildings and campuses and improve workplace performance by simplifying business processes and reducing costs.
>> Find Planon on the Innovation Hub: Commercial & Office Building area

Predictive Layer is revolutionizing Predictive Analytics and forecasting applications.
By providing everyone in every business with the capability to simply and intuitively model and establish forecasts and prescriptive analytics of their key target indicators. Predictive Layer's automated artificial intelligence machine learning platform extracts dynamically all the know-how embedded in the company's own internal big data and all the available open data in the industry to produce the most accurate and reliable prediction of the upcoming future.
https://www.predictivelayer.com/
>> Find Predictive Layer on the Innovation Hub: Exchange area

Scale Computing is a leader in edge computing, virtualization, and hyperconverged solutions for customers around the globe. Scale Computing HC3® software eliminates the need for traditional virtualization software, disaster recovery software, servers, and shared storage, replacing these with a fully integrated, highly available system for running applications. 
https://www.scalecomputing.com/
>> Find Scale on the Innovation Hub: Intuitive Industry area

SOMFY, a French company which is present in around 60 countries, is world leader in the automatic control of openings and closures in homes and buildings, with more than 150 million motors sold worldwide. SOMFY is pioneering a global, interoperable home automation offer, bringing innovative home automation solutions for the connected home, which help transform people's living environment by meeting their needs in terms of comfort, security and energy savings.
>> Find Somfy on the Innovation Hub: Hotel area

ThoughtWire is a leading provider of Digital Twins for the built environment, helping hospitals and commercial buildings operate smarter, safer and healthier. ThoughtWire's innovative applications empower built environments to connect previously unconnected systems, unlock high-value outcomes for patients and tenants, and put people in control of process change and optimization. Founded in 2009, and based in Toronto, ThoughtWire has been recognized by analyst firms such as Gartner and Frost & Sullivan for its innovative technology and industry leading best practices.
>> Find ThoughtWire on the Innovation Hub: Critical Facility area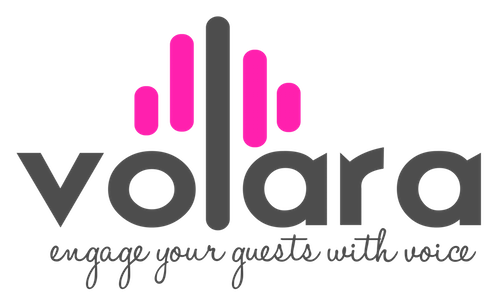 Volara is THE provider of custom voice-based solutions for the hospitality industry. It's the only provider of its industry with the Alexa for Business Service Delivery Designation from Amazon. Volara is also a launch partner of Alexa for Hospitality and Google Assistant Interpreter Mode. Volara's proprietary software creates a hotel business tool atop the leading smart speakers and natural language processing platforms. Volara's proven best practices ensure high utilization rates and an optimal guest experience that creates personal and remarkable engagement with brands. Volara is the largest manager of Alexa devices in the enterprise today and over a million people have used voiced-based solutions powered by Volara
>> Find Volara on the Innovation Hub: Commercial & Office Building
Channel Partners

As a global market leader in our industry, we help our customers connect, digitize, and thrive. Together, we change the way the world works, lives, plays, and learns. BARBERAN, S.A., founded in 1929, is a family owned enterprise that manufactures industrial surface finishing machinery. They design and manufacture machines to improve productivity in manufacturing processes of the furniture, construction, decoration and packaging industries. Their mission is to be a world reference thanks to the enthusiasm and efforts of our staff to make a perfect job out of each project. They all make possible that our products can be internationally recognized for their high quality and reliability. 
>> Find BARBERAN at the Expert Learning Session EcoStruxure Machine - Smarter Machines, New Business Potential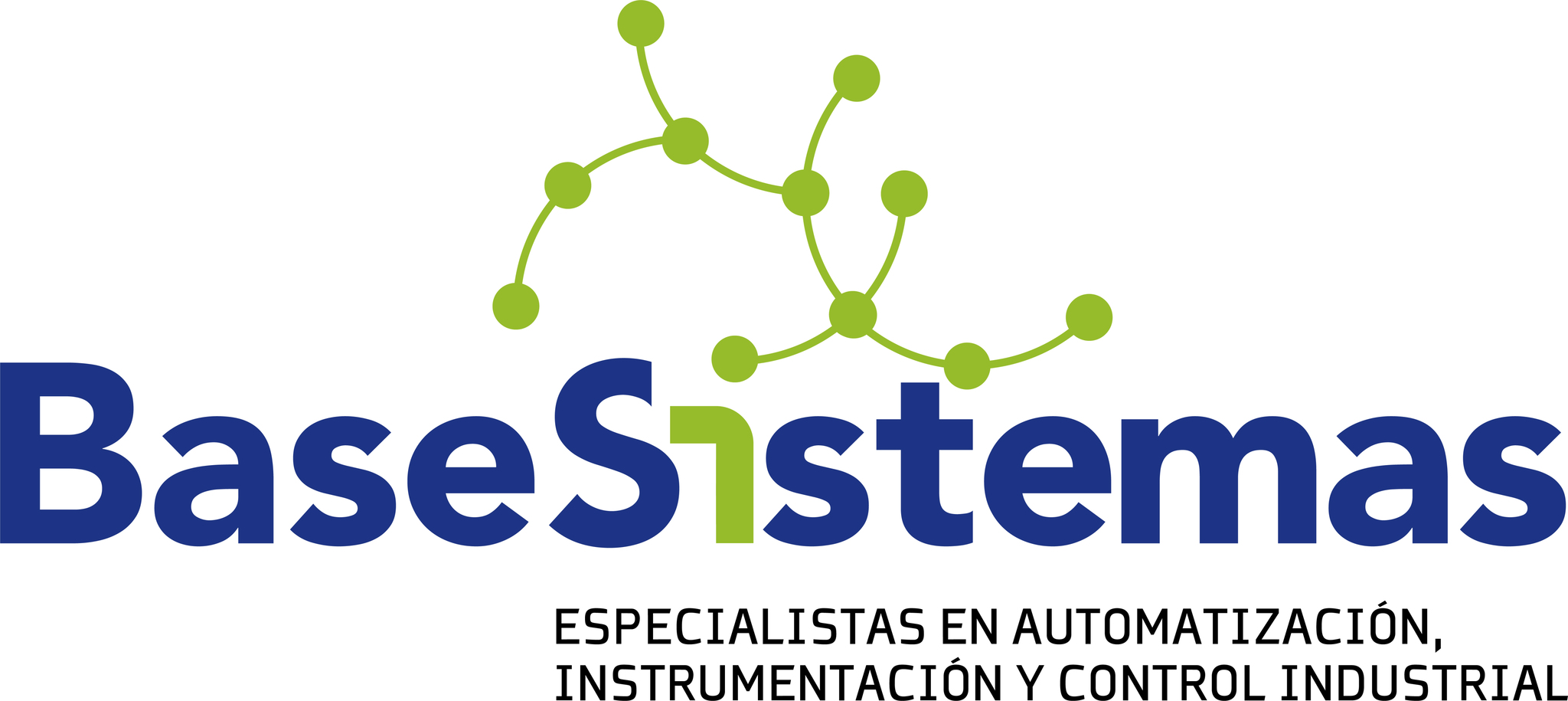 BASE SISTEMAS is composed of a team of people who are passionate about what we do and this allows us to put all our enthusiasm and experience in each of the projects we carry out. Our priority is the quality of our work, taking care of the details, presenting excellent documentation and scrupulously meeting the deadlines, we know that our clients need a company to trust and that is what we offer you, trust.
>> Find Base Sistemas on the Innovation Hub: Exchange area

For over 20 years Jordan Engineering has been providing industrial software solutions throughout various industries including Water & Wastewater, Power Generation, Mining & Minerals, Chemical, Pharmaceutical, Building Management Systems, Transportation and Food and Beverage. Jordan Engineering specializes in PLC Programming, SCADA & HMI Development, Custom Control Panels, Industrial Application & Website Design, System Integration, Network Administration & Design, and Full 24 Hour Support
https://www.automationgroup.ca/
>> Find Jordan Engineering on the Innovation Hub: Exchange AND Expert Learning Session Disrupt or Be Disrupted: Growing Your Digital Business

SWCOL is an engineering services company with more than 25 years of experience in the Oil & Gas, Mining & Metallurgy and Energy segments, as specialist in MAC projects – "Main Automation Contractor" with intensive content of technological innovation and digital transformation, such the use of Augmented Reality, Virtualized Environments of networks and machines, integration IOT with IT ERP, drone technology, etc.
>> Find Swcol on the Innovation Hub: Exchange area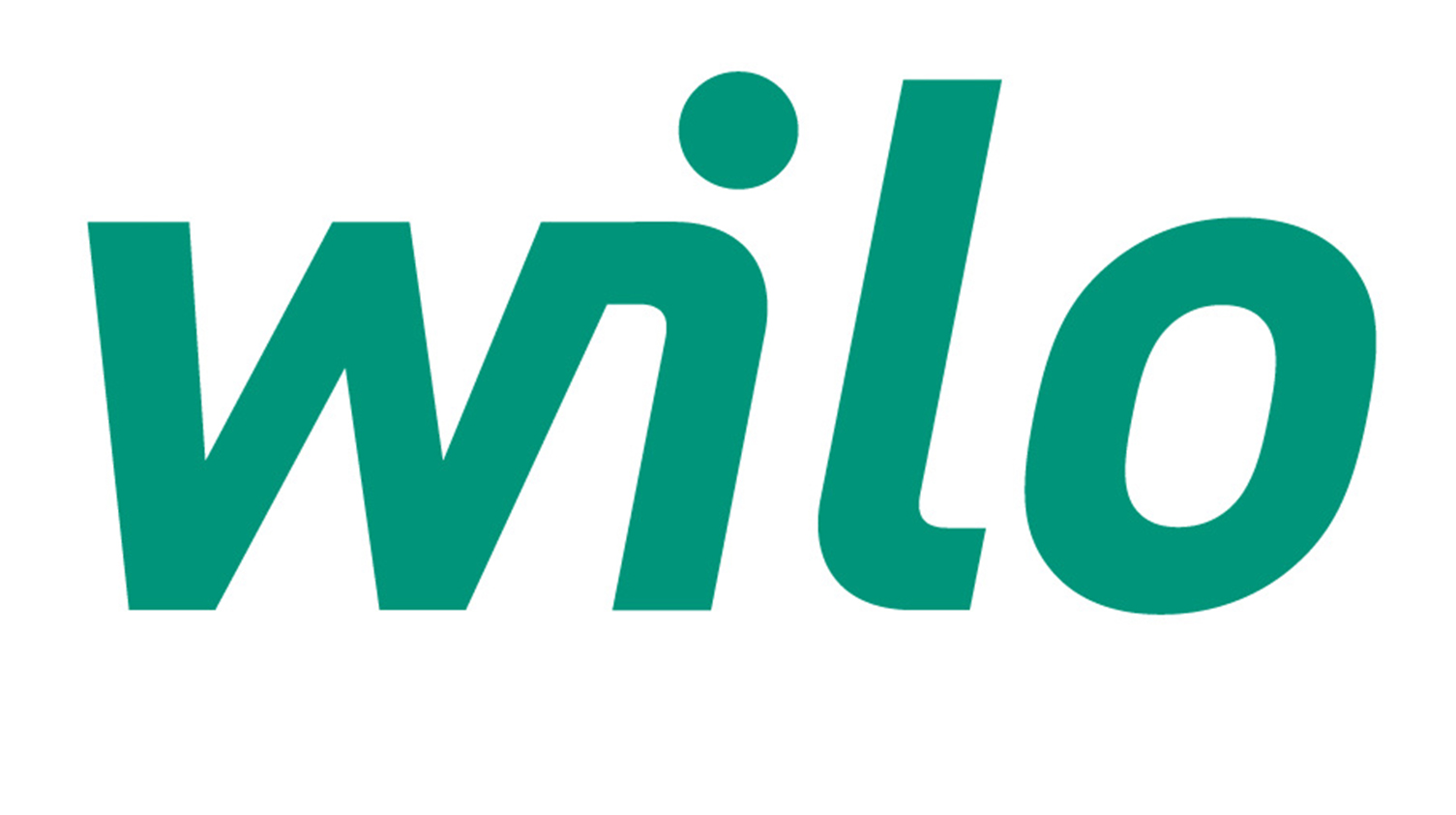 Founded in 1872 as Kupfer- und Messingwarenfabrik in Dortmund, Wilo has evolved from being a local specialist to a global player. As the majority shareholder with a stake of approximately 90 percent, the Caspar Ludwig Opländer Foundation ensures the company's continuity and independence. An uncompromising customer-driven mindset, immediate market proximity and, in particular, our culture of innovation have made us who we are; one of the worldwide leading manufacturers of high-tech pumps and pump systems. 
https://wilo.com/en/index.html
>> Find Wilo at the Expert Learning Session EcoStruxure Machine - Smarter Machines, New Business Potential

Cognex is the world's leading provider of vision systems, software, sensors, and industrial barcode readers used in manufacturing and logistics automation. Applications include detecting defects, monitoring production lines, guiding assembly robots, and tracking, sorting and identifying parts. Cognex is headquartered in the US and serves an international customer base from offices in more than 20 countries. 
>> Find Cognex on the Innovation Hub: Intuitive Industry area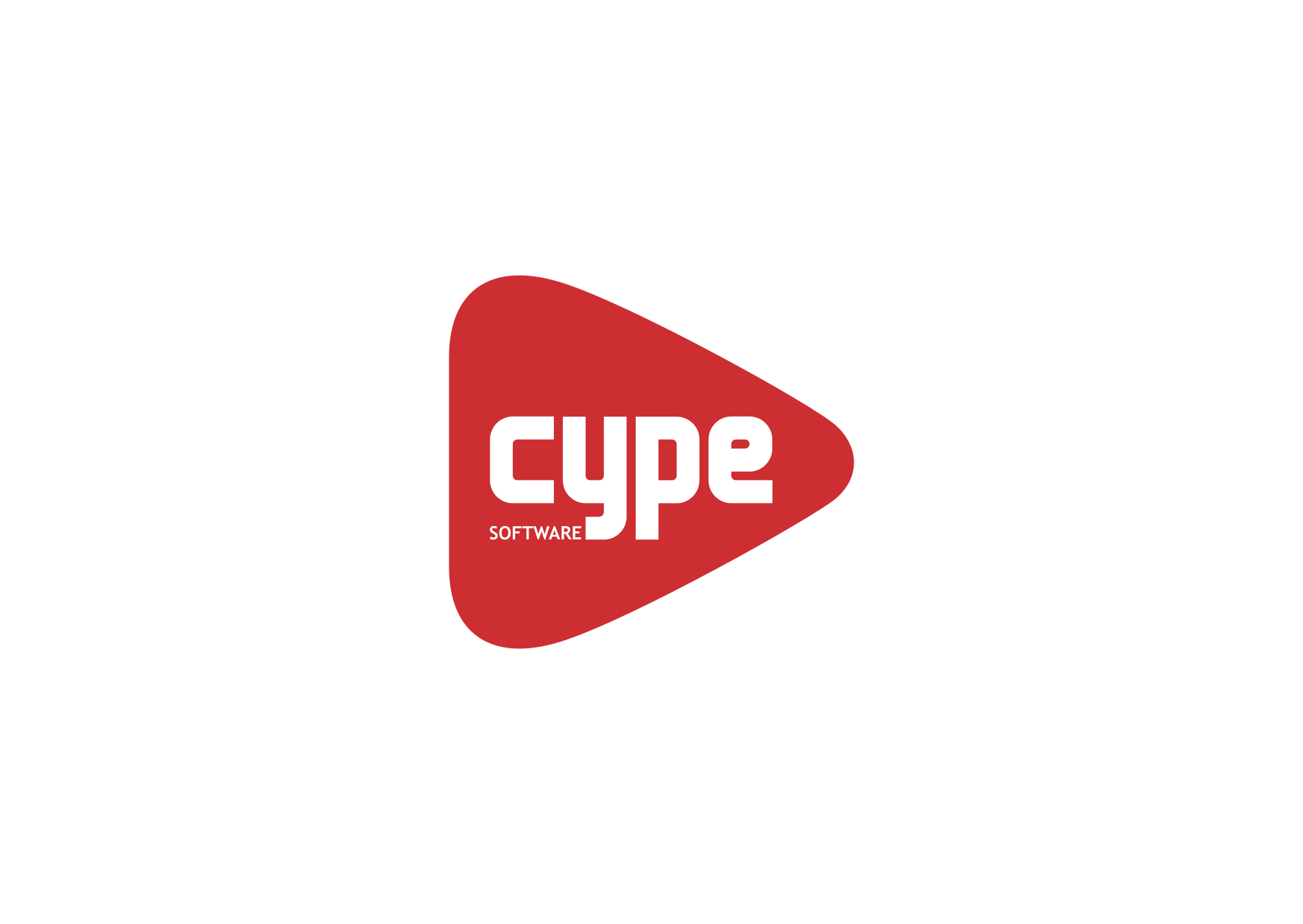 CYPE is a firm that develops and distributes technical software for Architecture, Engineering and Construction professionals.
CYPE's journey began in 1983 with an intense activity in the field of engineering and structural analysis, which motivated the computer development of applications to cover its own needs and those of its clients. Today, CYPE occupies a leading position within the sector, offering a variety of programs that stand out due to the wide range of casuistry that is dealt with, the reliability of the results and the ease with which they can be managed.  80.000 users throughout Europe, Latin America, Africa, Oceania and Asia have already acquired over 100.000 programs. Amongst our clients are town councils and ministries, as well as technical control organisations, universities and professional offices.
>> Find CYPE on the Innovation Hub: Exchange area
EcoXpert
Discover more about our EcoXpert Partner Program: //www.schneider-electric.com/en/partners/ecoxpert/

In Arisnova we are specialists in the development of applications for the supervision and control of industrial environments. We offer consulting services and application development to both end customers and other engineering integrators. We specialize in the maintenance of systems, monitoring and control of production, implementation of plant management systems and their integration with each other and with existing corporate systems.
>> Find Arisnova on the Innovation Hub: Business Partner area

HISTORY: Starting in 1988, Domótica SGTA pioneered in Portugal in the design, installation and commissioning of control and building management systems. VISION: Innovating in Building Automation, Domótica SGTA wants to be a leader in Integrated Buildings Management, involving users in the rationalization of resources and contributing to a sustainable development. MISSION: To create innovative solutions for Integrated Buildings Management, which meet its users needs, ensuring comfort, safety and energy efficiency.
>> Find Domotica SGTA on the Innovation Hub: Echnage area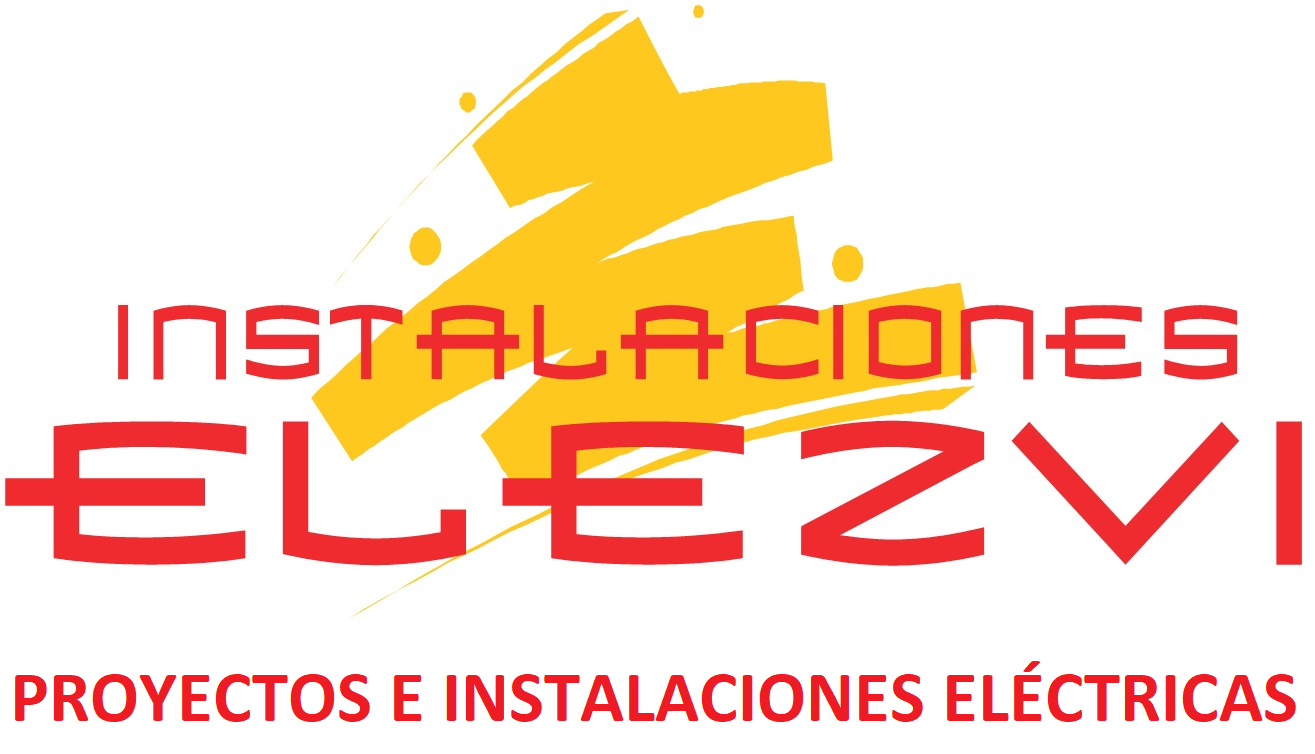 Instalaciones Elezi, since 2002, delivers and carries out works and projects of high added value, in the field of systems integration. We are authorized installers in High and Low voltage and specialists in industrial electricity, where we provide our most innovative solutions. Energy management is one of our best tools to offer solutions in Energy Efficiency and Renewable Energies.We offer solutions and integrations of home automation systems through KNX.
>> Find Elezi on the Innovation Hub: Business Partner area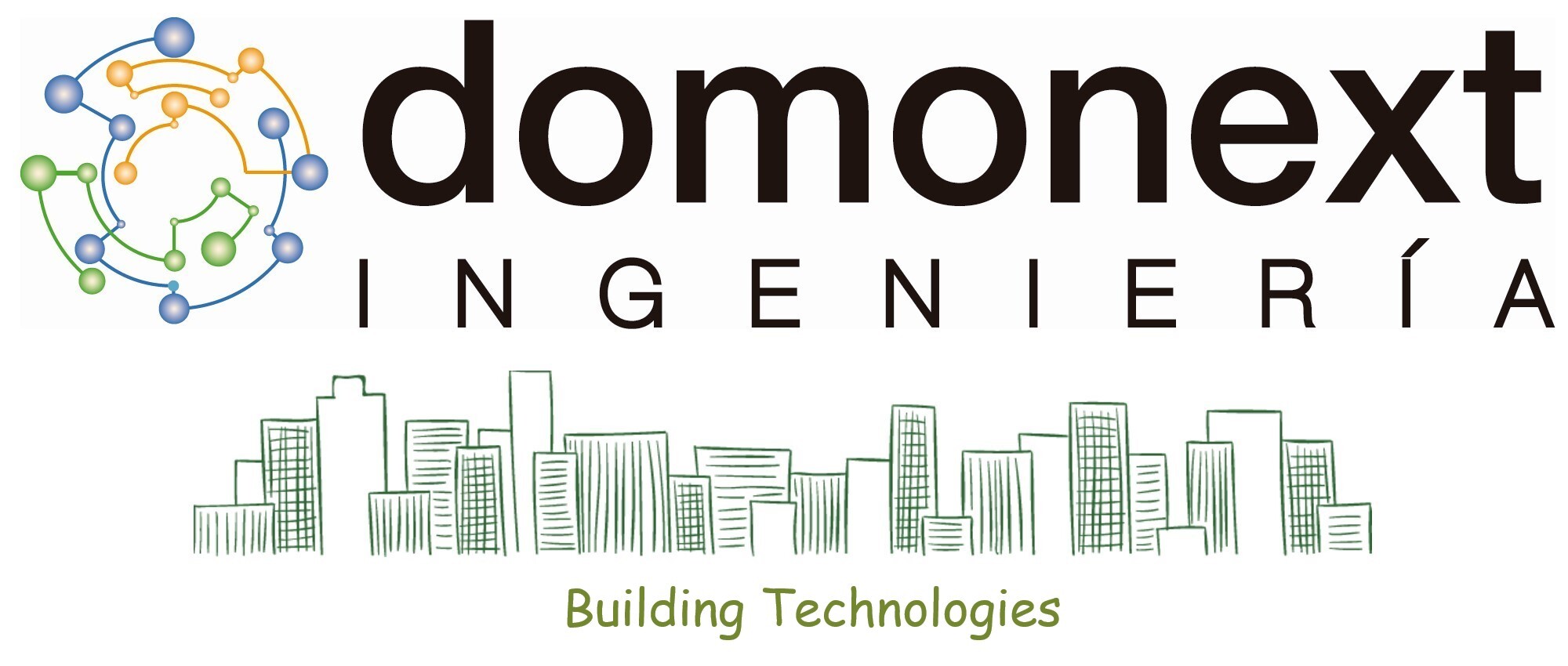 Engineering company specialized in control technologies for buildings, industry and housing. System integration and various communications protocols, KNX, Modbus, Bacnet, Enocean, DALI, DMX, etc. Energy monitoring. Audiovisual systems.
>> Find iDomonext on the Innovation Hub: Commercial & Office Building area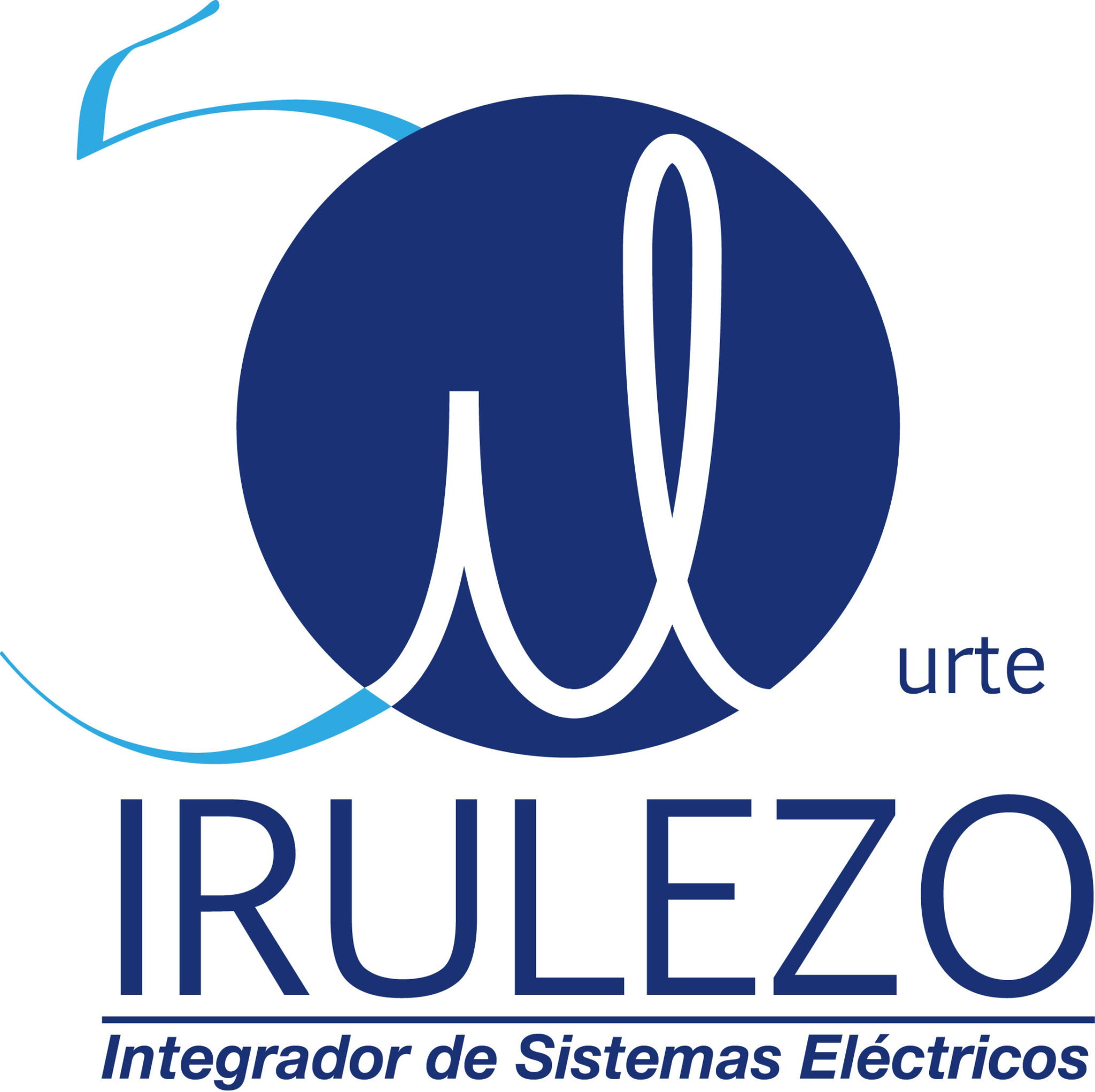 Company founded in 1965 with more than 50 years of experience in the field of electrical and telecommunications installations. KNX Partner integrating company with Advanced & Tutor qualification and belonging to the Schneider Electric EcoXpert network since its inception in 2010. It is firmly committed to innovation and management excellence. ISO9001 certified since 1997 and ISO14001 and OHSAS18001 since 2012. 
>> Find Irulezo on the Innovation Hub: Commercial & Office Building area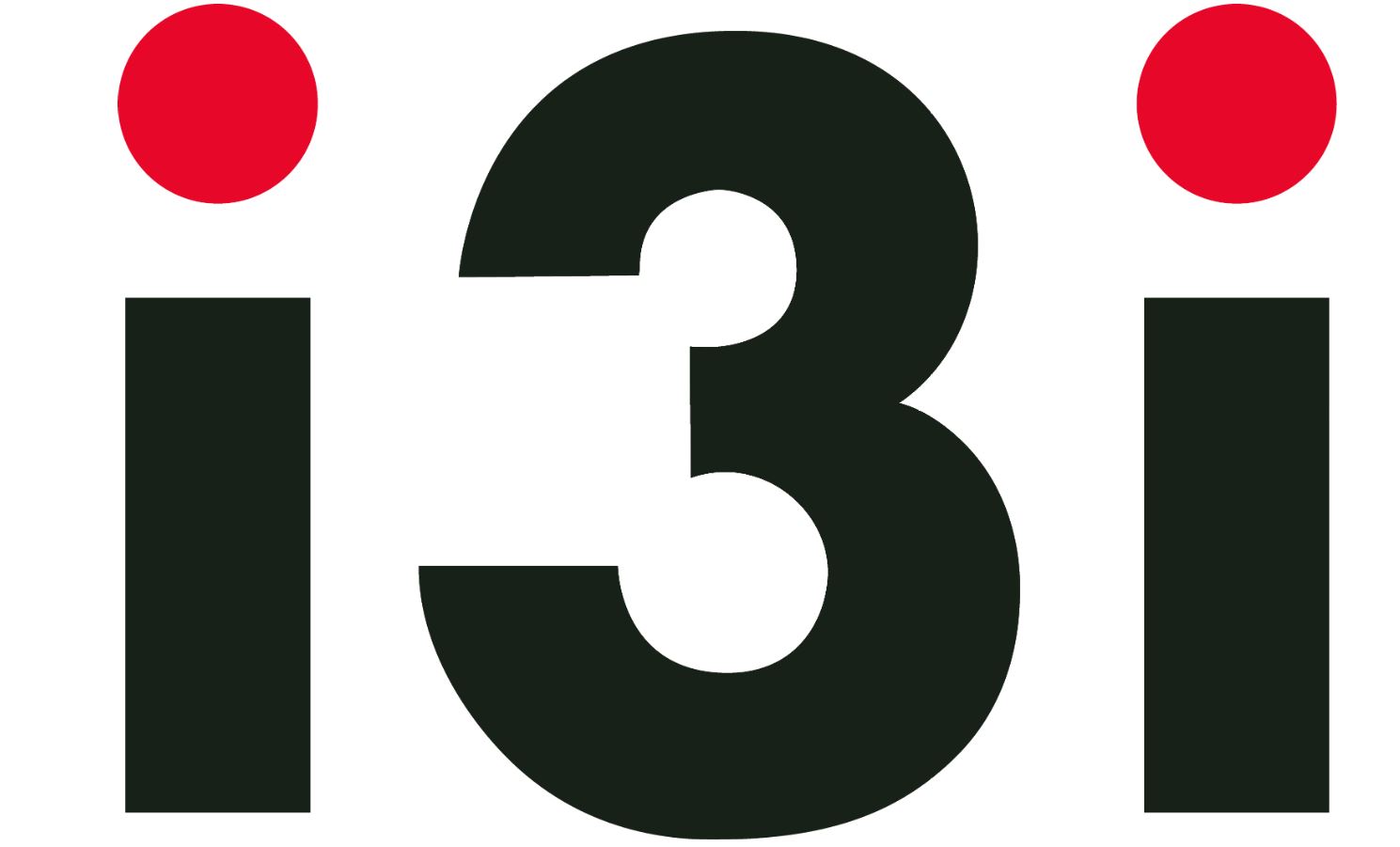 i3i is a technological solutions provider that help improve the energy efficiency of different sectors. Both agriculture and industry and service sector. It has a highly qualified technical department and with own developments both Hardware and Software to provide integral solutions. He is an EcoXpert partner of Schneider Electric, certified in Building Automation Systems, Power Monitoring Expert and Light & Room Control. It also belongs to the CEI (Spanish Lighting Committee), ITH (Hotel Technology Institute) and ATANA (ICT Cluster of Navarra) among others.
>> Find i3i on the Innovation Hub: Business Partner area

Company founded in 1981, with more than 35 years of experience in the sector. Covering the full spectrum of technical facilities in the home during all phases of the life of the project. Specialists in water, energy and its integration into Smart Home and traditional homes. Belonging to the Schneider Electric EcoXpert network. It has the BREEAM seal that guarantees the sustainability of its projects.
>> Find Proinsermant at Expert Learning Session - What does home mean to you? Connected Homes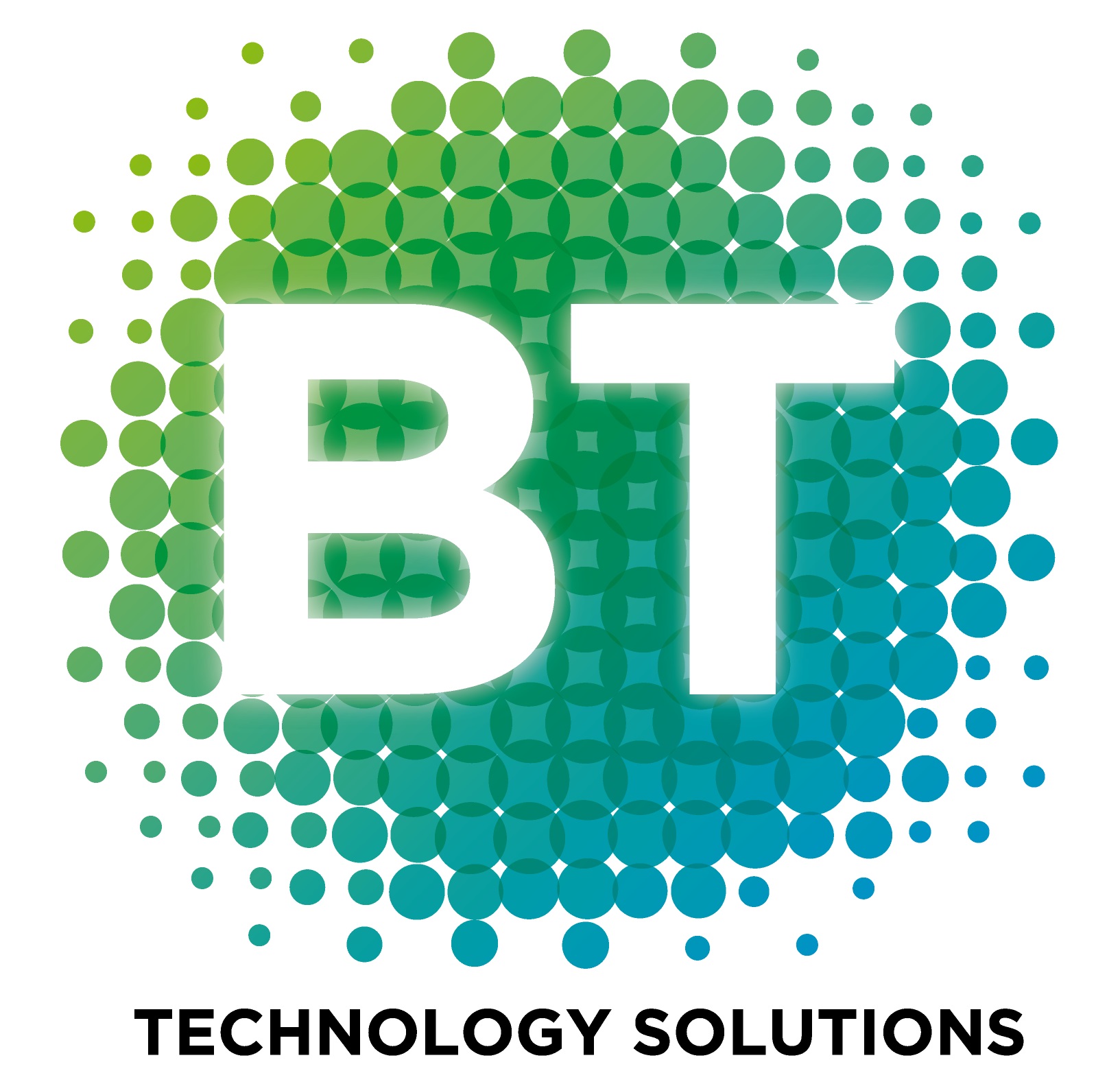 We are a company with more than 12 years of experience, we stand out for merging technology, human resources to develop customized solutions in each of our business lines: Integration and automation, Energy Management, Traffic and Parking, Networking, Support and Maintenance To satisfy our customers. Our main business verticals are Banking, Education and industry.
>> Find BT on the Innovation Hub: Critical Facility area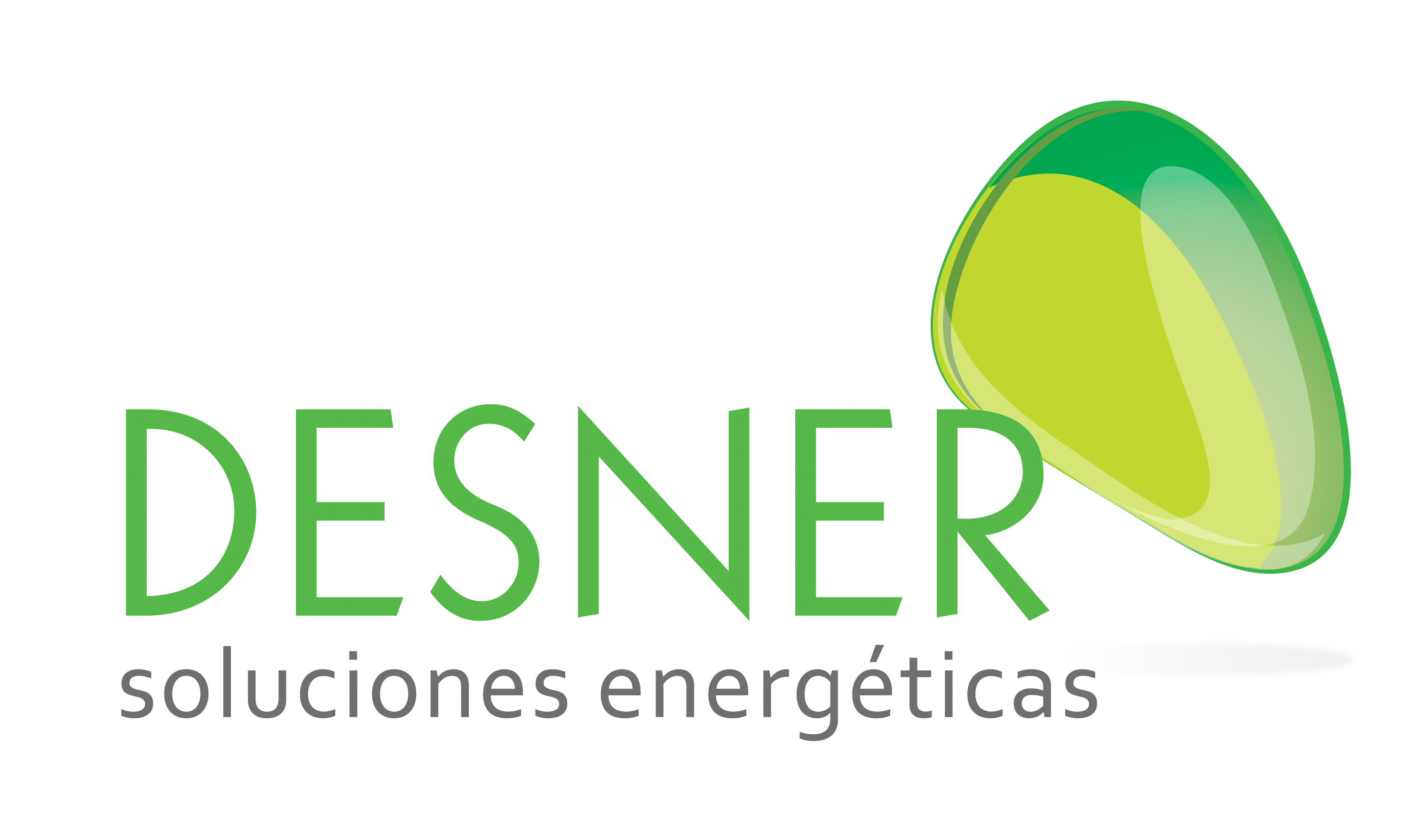 DESNER was born in 2012 with the aim of giving different and innovative responses to the challenges of building installations. The experience in air conditioning of its professionals and the application of digital technology allowed a fast and solid growth of the company. Desner's identity is based on three principles: knowledge, digital implementation and customer service.
>> Find Desner on the Innovation Hub: Expert Learning session Efficient, Engaging, and Future-Ready Buildings

Easycontrol defines itself as a technology solutions company specializing in control systems and technical energy management for buildings. Its founders have a deep knowledge of the HVAC market since 1980, having been pioneers in Portugal in the area of Technical Energy Management in Buildings. We have technical staff with extensive experience in the installation, programming and marketing of control systems, specializing in control systems for hospitals, universities, hotels, laboratories, office buildings, shopping centers, etc .Our horizons have no borders, we make installations throughout the continental territory, islands and abroad, installing high quality technological products of European manufacture.
>> Find EasyControl on the Innovation Hub: Commercial & Office Building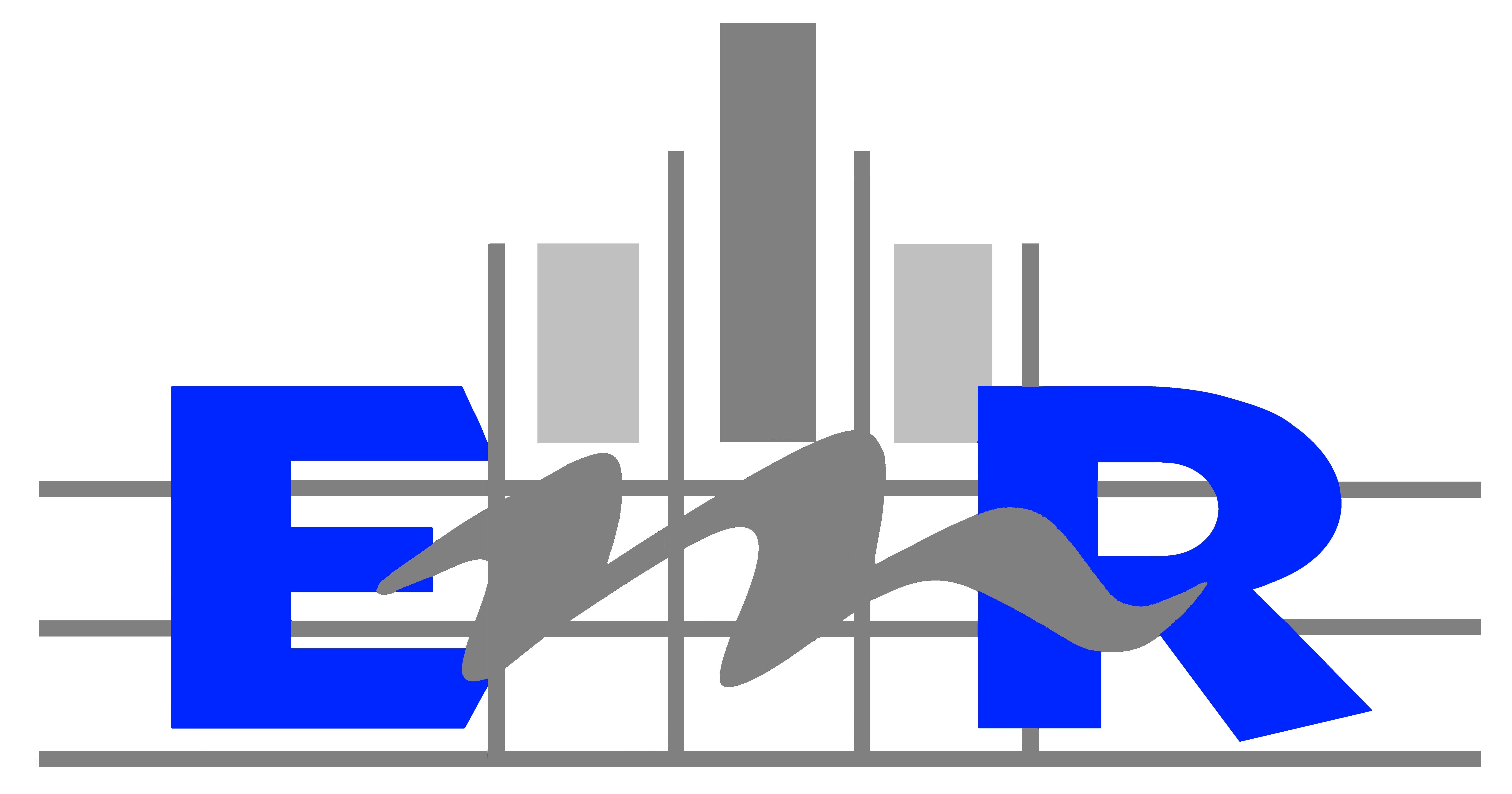 EMR specializes in implementing solutions for Energy Quality Monitoring, Energy Management and Energy Efficiency. We have a very significant number of systems installed in customers from different business sectors. Non-exhaustively, we highlight some for which energy is critical both in terms of the quality that is required or the quantity that is consumed cement, pulp and paper, rubber, plastics, glass, textiles, semiconductors, waste treatment, telecommunications, data centers, large buildings, distribution chains, renewable energy, etc.
>> Find EMR on the Innovation Hub: Critical Facility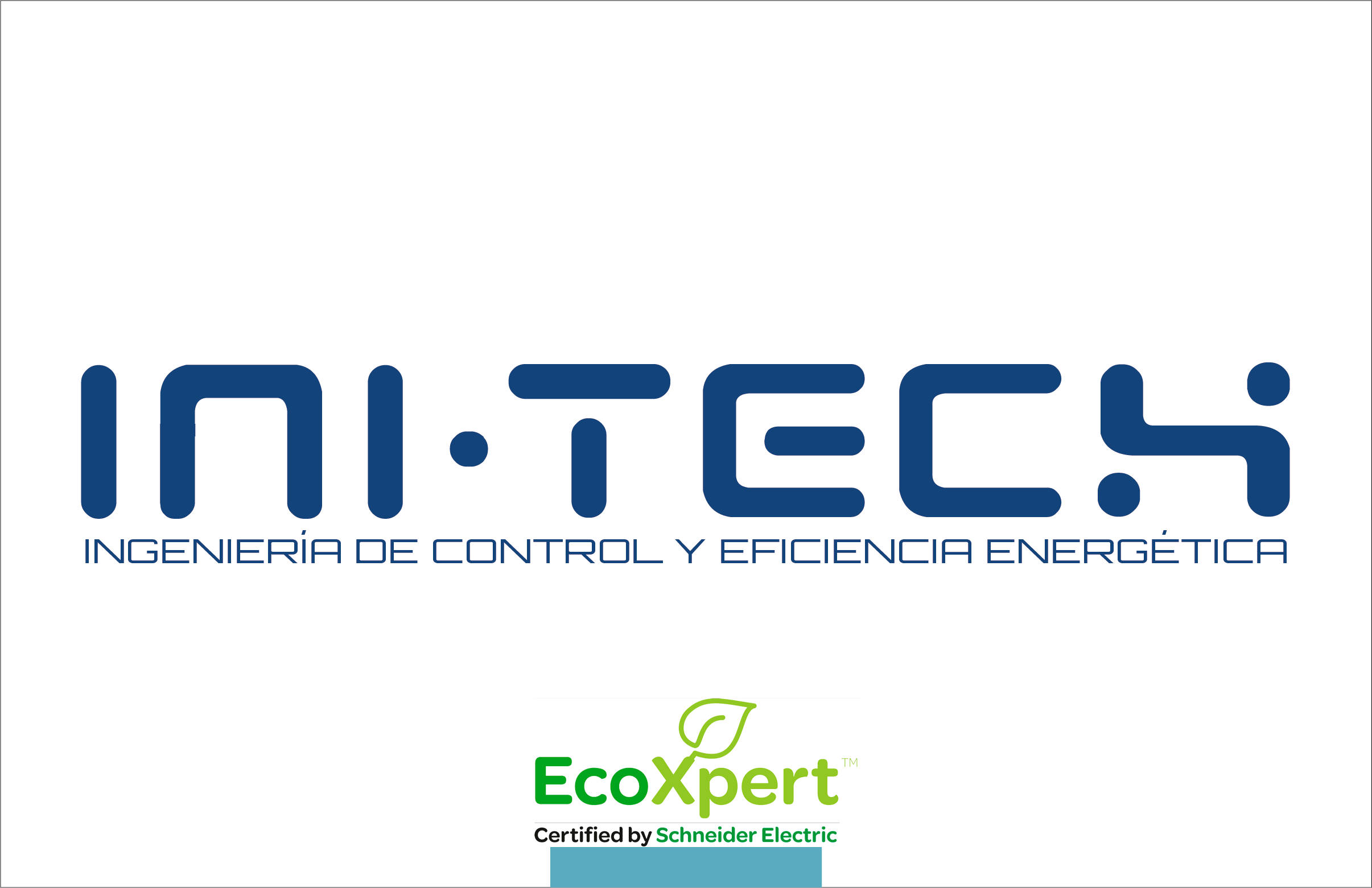 At Initech Control we have more than 15 years of experience in solutions and projects of SmartFactory (Industry 4.0), Building Automation and Residential. We help our customers from the design and engineering phase to the execution and commissioning of the entire project. The quality of service and professionalism of our work are our pillars. We increase the efficiency and productivity of your project.
>> Find Initech on the Innovation Hub: Critical Facility

MASALÓ has 90 years of experience in the sector, carrying out global automation engineering, process control and information management projects to improve productivity. Specialists in the pharmaceutical, fine chemical, cosmetic and food sectors, offering tailored solutions and complying with the most demanding standards of EU GMP regulations Annex 11 and 21CFR Part 11.
>> Find Masaló on the Innovation Hub: Business Partner
Startup

DST is the market leader in electric logistics vehicles operation and service in China. Founded in 2015 in Shenzhen, we manage 26000+ Electric Logistic Vehicles, providing the solutions of EV application, service of charging and maintenance, 24x7 support, digital service, recycling and other value-added options for logistics and urban distribution industry.  We connect ecosystem and assets through digital method widely, providing flexible and reliable service.
>> Find DST on the Innovation Hub: Commercial & Office Building area

Energiency a cloud software company based in France, helps industrials and large energy end users to go one step further when it comes to reducing energy bill and improving energy efficiency. Thanks to big data and machine learning technology, its powerfull and smart algorithms track in real-time any change in energy-use patterns, in relation with all kinds of influencial factors such as production maintenance or weather data. As a result, Energiency is able to unveal on a regular basis new optimization leads, sent out to its clients in a collaborative mode through a user-friendly interface.
>> Find Energiency at Exchange AND Expert Learning Session Disrupt or Be Disrupted: Growing Your Digital Business 
Schneider Electric Exchange

Enigmedia builds native industrial cybersecurity products to protect ICS, OT, and IoT infrastructure in an easy and cost-effective way. Our 'All-in-One' multi-functional appliances deliver: assets discovery, network segmentation, firewall, conduits, encryption, and threat mitigation. Enigmedia products are compatible with legacy devices and existing configurations. We design and develop our products following best practices and international norms i.e. IEC 62443, ISO, NIST.
>> Find Enigmedia on the Innovation Hub: Exchange area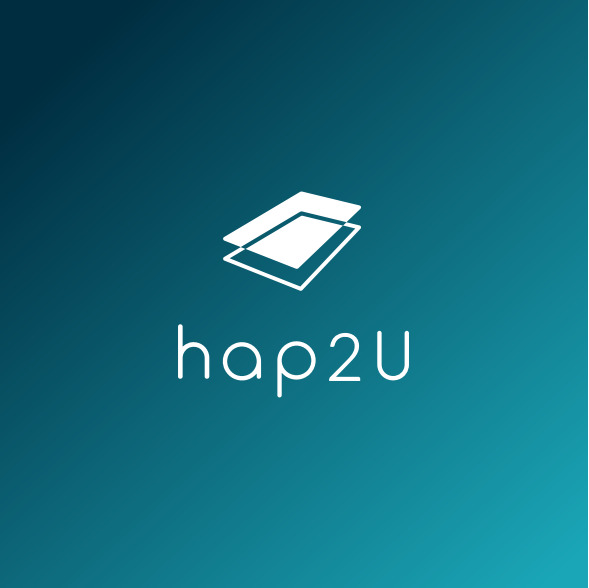 Hap2U haptic feedback technology empowers the digitization of controls and HMIs. Indeed, with our patented haptic technology, we can simulate any mechanical interaction (click button, encoder, scrolling wheel, sliders, switches, dimmers …) on a flat touch screen! Your HMIs become digital while respecting your habits of physical touch, all that just by coding!
 >> Find Hap2U on the Innovation Hub: Commercial & Office Building area

Iceotope's next generation cooling technologies manage the heat generated by electronics from the cloud to the edge.Our chassis level immersion and precision delivery liquid cooling technologies can easily accommodate the increasing heat loads from the latest processor roadmaps.Engineered to fit all standard form factors including a simply retrofits for Cloud, our technologies can cool the whole IT stack – in every use case – from the cloud to the edge.
>> Fine Iceotope on the Innovation Hub: Data Centers & Networks area

inno2grid GmbH is an engineering consultancy with a systemic thinking approach focused on sustainable development of tomorrow's urban districts – CO² neutral, liveable, inclusive. In the fields of electric mobility and energy, as well as in central interfaces to the sectors supply and disposal, logistic and living, inno2grid possesses the necessary digital and infrastructural implementation competences and a broad network of partners.
>> Find inno2grid on the Innovation Hub: Commercial & Office Building area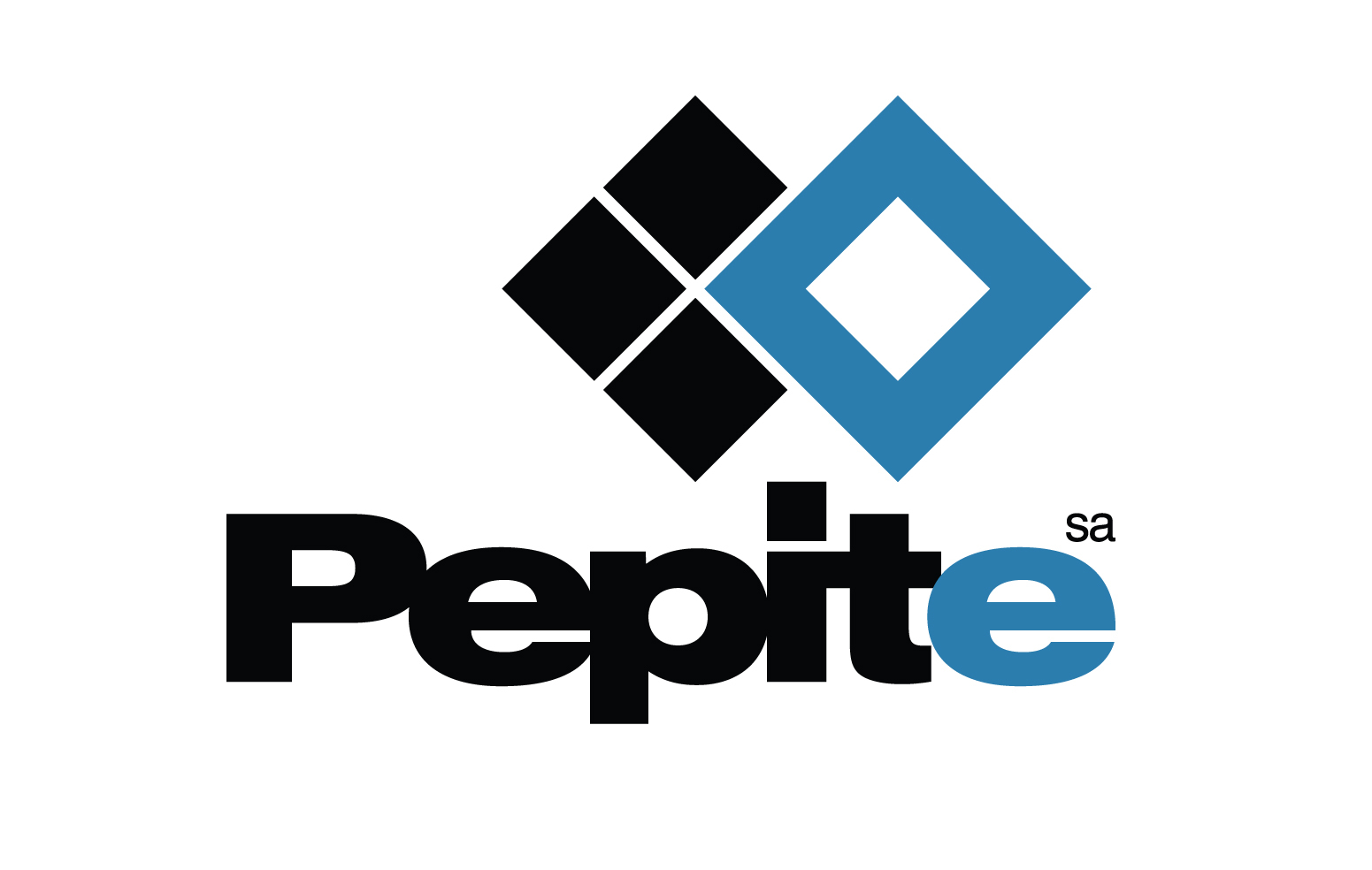 Advanced Analytics solutions for industry. DATAmaestro software is based on cutting-edge machine learning technology adapted to real industrial challenges. With over 15 years of experience, our team of experts provides tools, skills and knowledge to harness Advanced Analytics for manufacturing process optimization. OPTImaestro methodology combines Advanced Analytics and plant staff participation to optimize manufacturing performance.
>> Find Pepite on the Innovation Hub: Exchange area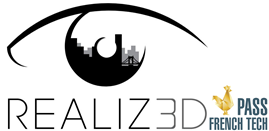 REALIZ3D reduces the digital divide by allowing all users of its solutions to access the same user experience, regardless of its hardware.Deployment of high-performance servers (HPC) in France, which perform all the graphic calculations instead of the user's hardware.A simple 3G/4G connection enables the users to access any 3D models regardless of its hardware or the complexity of the model.In addition to presenting real estate and urban planning projects in 3D at all scales (aerial / pedestrian), the technologies implemented are scalable and offer the possibility of adding programming layers with high added value.
>> Find REALIZ3D on the Innovation Hub: Connected Home area

Founded in 2010 out of a passion for advancing electric transportation, Volta has mastered the art and science of developing cutting-edge electric vehicle charging networks. Volta is accelerating the electric vehicle movement by providing seamless, simple and free charging experiences. Thoughtfully located along the paths of daily life, Volta chargers are the most heavily used in the industry. With the support of forward-thinking brand partners, Volta delivers free charging solutions to real estate owners, power to the electric vehicle community and impactful brand stories to everyone.
>> Find Volta on the Innovation Hub: Commercial & Office Building area

Verelec brings natural warmth into your home. Verelec masters a technology of fine metal deposit on glass used in radiators emitting long infrared similar to sunshine. Schneider Electric France and Verelec agree to develop Wiser compatible heaters unique in aesthetic and performance. Combined with Wiser, the Verelec heaters are equipped with finest connected control.
https://verelec-technologie.com/
>> Find Verelec Technologie on the Innovation Hub: Connected Home