row-start col-md-7 #top-section top-section #about-section no-pad-bottom-section
Register your interest in joining our forthcoming visit to MedTech, the premier global summit for medical technology industry leaders, before travelling to the state of Maryland - a powerhouse for innovation.

Midlands Engine will be taking a trade delegation to The MedTech Conference, hosted by AdvaMed in Boston USA, during September 2019. This is an opportunity to interact with a global gathering of medical device, diagnostic and digital health executives from many leading international medical technology companies.

The delegation will then transfer to the state of Maryland. Discover the regions powerhouse of BioTech, Medical Device and HealthTech (together termed BioHealth) network of researchers, entrepreneurs, keystone enterprises and organisations that culminate in one of the USA's largest innovative clusters.

About the MedTech Conference:

The annual MedTech Conference is a premier global summit for medical technology industry leaders. There will be over 3,000 participants from 30 countries at this year's event – including high-level government officials, regulators, industry executives, Venture Capitalists, bankers, media and other stakeholders. By joining this market visit you will gain an exclusive insight into the event, as well as receiving access to everything the conference has to offer.

Why join the Midlands Engine delegation?

The Midlands plays a major part in the UK Bioscience and Medical Technology sectors, and is a priority for the Midlands Engine. Along with the invaluable help from International Trade Advisers at DIT Midlands, before and after your visit, the benefits of being part of the Midlands Engine delegation will include:
•
 
Welcome meeting and invitation to a networking reception hosted by the
Department for International Trade in Boston
 
 
 
•
 
Attend a US market access seminar delivered by AdvaMed, as well as a legal
briefing given by McDermott, Will and Emery
 
 
 
•
 
Visit to the Longwood Medical and Academic Campus and Kendall Square area
of Boston
 
 
 
•
 
Networking with buyers, key stakeholders and exhibitors to establish new
contacts at the MedTech Conference 2019
 
 
 
•
 
Welcome dinner hosted by Maryland Commerce Department & British Embassy
 
 
 
•
 
Maryland tours include: the National Institute of Health (NIH), the John Hopkins
Campus & John Hopkins Technology Ventures, and the University of Maryland &
Science & Innovation Park
 
 
 
•
 
Presentation from the Food and Drug Administration (FDA) and 1-2-1 meetings with
Federal scientists
 
 
 
•
 
Access to a wide range of promotional opportunities organised by Midlands Engine
and wider network
 
 
 
•
 
Feature in the Mission Brochure distributed to international buyers and DIT's
overseas network
 
 
 
•
 
Exclusive information on the challenges of doing business in USA and how to
overcome them, including an invitation to join a targeted webinar identifying
opportunities for your organisation
 
 
 
•
 
Opportunity to feature in the UK Asset List
Cost, Eligibility and Grants:
A commitment fee of just £300 + VAT is applicable for each organisation, with all delegates responsible for booking their own flights, accommodation and conference passes.

Financial support of £625 is available for those companies in the Midlands Engine area (i.e. East and West Midlands) who meet the required eligibility criteria as detailed on the application form provided upon registration.

Register your interest:

Register your interest in this trade visit, free and without obligation. Please note: the closing date for all mission applications is 4 September 2019, spaces are limited so sign up soon to avoid disappointment.

For any other enquiries contact the Department for International Trade East Midlands at events@tradeEM.co.uk or call 0345 052 4001.
row-end col-sm-12 col-md-5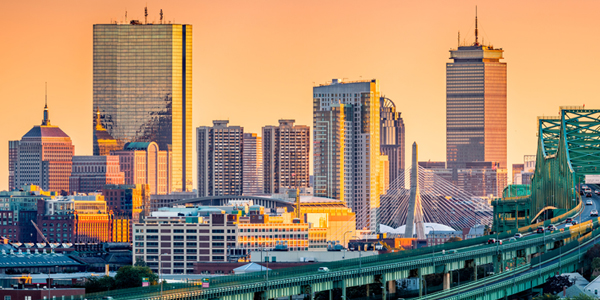 Organised by:

The Midlands Engine is the heartbeat of Britain's economy Built on a strong advanced manufacturing base and enhanced by a range of sectoral strengths, the Midlands Engine is perfectly positioned to take advantage of economic growth, productivity and skills opportunities.
We will improve the economy of the Midlands and the UK, deliver an enhanced quality of life for our citizens and communities and become a globally recognised driver of the economy. We will create a thriving environment for businesses to flourish.