row-start col-md-7 #top-section top-section #about-section no-pad-bottom-section
The Midlands Engine Export Champions Tour 2019 will be taking place in locations across the region during 2019. Covering a wide range of topics, you are sure to find an event to suit your business needs.

Our Midlands Engine Export Champions have committed to share their wealth of experience and knowledge to advise others.

They are the Champions, and in in this series of free events you are invited to hear and see first-hand how they have succeeded, and to learn the secrets to their success.

For more information see the listings below:
---


Tour 2019

Walk the Export Walk

Expert: Jane Shepherd (Shepherd PR)
Venue: Calton Village Hall, ST10 3LQ
Date: 11 September 2019
Time: 17:45 - 19:30

Join us for a unique networking walk in the Staffordshire countryside, with refreshments provided.

Jane will share her experiences of selling services, with a particular focus on the role played by languages and culture.

For details or to secure your place, please see here.

---


Tour 2019

Fast Track Exporting

Expert: Stuart Garner (Norton Motorcycles)
Venue: Donington Hall, DE74 2SG
Date: 18 September 2019
Time: 13:00 - 16:00

Norton motorcycles are an iconic British brand.

Starting with lunch at Donington Hall and including a factory tour, Stuart will explain how Norton have built their dealer/distributor network, how important the brand is, and how to access finance.

For details or to secure your place, please see here.

---


Tour 2019

Shop Window to the World

Expert: Barry Tong (Stephensons Online Ltd)
Venue: Solretail, NN4 8JD
Date: 9 October 2019
Time: 09:00 - 12:00

This is a business who know how to sell online - and the formation of the company is a story in itself.

Concluding with lunch, Barry will discuss maximising online sales platforms and different distribution models, as well as details of his own plans pending a possible EU exit.

For details or to secure your place, please see here.

---


Tour 2019

Export to Japan

Experts: Steve Crane (Business Link Japan) and Rachel Morley (Spatial Group)
Venue: Holiday Inn, Derbyshire, DE55 2EH
Date: 10 October 2019
Time: 08:00 - 11:30

This is an event with not one, but two of our Export Champions, focussing on exports to Japan.

The opportunities that there are for your business in one of the biggest global markets, and quite simply how to ensure you get it right.

For details or to secure your place, please see here.

---
row-end col-sm-12 col-md-5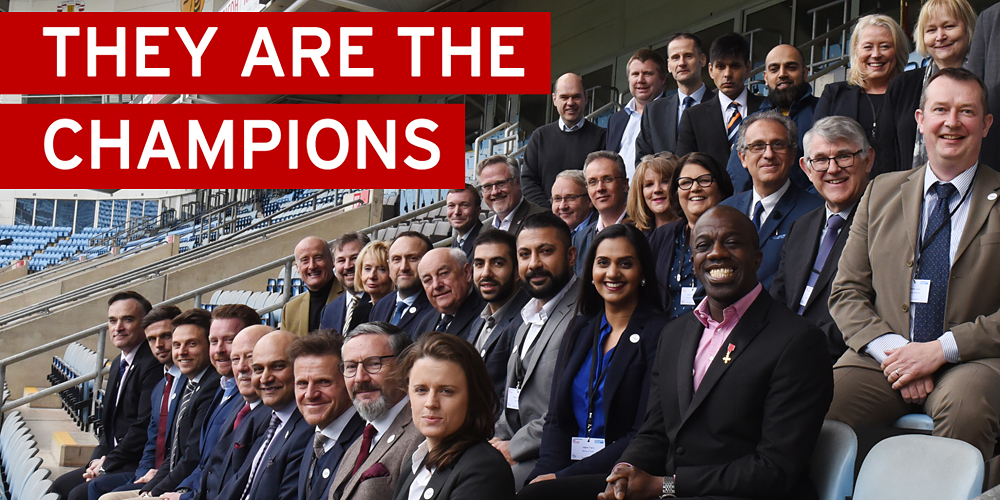 row-end col-sm-12 col-md-5
Midlands Engine Export Champions: Tour 2019
row-start col-xs-12 colour-section row-end
Important information:
Please note that your place is not guaranteed until you receive confirmation from us.

Also, please be aware that these events are not open to all. The Export Champions are keen to share their expertise with other business leaders, but do not want intermediaries, competitors or potential suppliers taking up spaces. As such, attendee lists will be shared and approved by each Export Champion in advance.

For any other enquiries contact the Department for International Trade East Midlands at events@tradeEM.co.uk or call 0345 052 4001.
Organised by:

The Midlands Engine is the heartbeat of Britain's economy Built on a strong advanced manufacturing base and enhanced by a range of sectoral strengths, the Midlands Engine is perfectly positioned to take advantage of economic growth, productivity and skills opportunities.
We will improve the economy of the Midlands and the UK, deliver an enhanced quality of life for our citizens and communities and become a globally recognised driver of the economy. We will create a thriving environment for businesses to flourish.