row-start col-md-7 #top-section top-section #about-section no-pad-bottom-section
Research shows that small and medium-sized businesses that export achieve higher turnover growth, innovate more and create jobs; but exposure to international competition also brings challenges and risks.

Hosted in partnership with The Derbyshire Festival of Business, this free event will show you the many benefits that exporting could bring to your business as well as how to overcome barriers and the specialist support that is available.
What are the benefits of exporting?
If you spread your product or service across several markets this can mitigate the risks of decreased sales in one country having a significant impact on your business. Exporting to a range of countries can also expand the lifecycle of mature products. If the domestic market seems saturated for your goods or services, you can introduce them to other parts of the world.

Exporting to new markets also creates opportunities for staff as varied projects are developed as part of international business strategy.

Interest from international markets can also increase sales and encourage innovation.
What are some of the barriers to export?
There are various tariff and non-tariff barriers to trade to consider. Tariff barriers include taxes on certain imports which could make your product less competitive in certain markets. It's therefore important to carry out market research to ascertain whether there is enough demand in your target market to justify export.

It's also important to consider the need for the business to prepare for compliance and going through the correct customs procedures.

There are also financial barriers to consider such as if your business can afford the short-term increase in costs that come with exporting and whether you have the resource within your team to deal with the impact developing an export strategy could have. Some of these costs could include travelling to target countries for trade shows and meetings, localising websites and marketing collateral to suit the respective market.
Get prepared for export
The Department for International Trade suggests that most businesses who could export feel that they don't have a good level of knowledge about how to do so.

This event starts to address this uncertainty about how to sell internationally through education and support, giving businesses the tools and confidence to seek out new opportunities around the world. Whether you are new to exporting, have your first order from an international client or are new to an exporting role this session will have something for you.
row-end col-sm-12 col-md-5
 

Details

 
 
 
Understanding the Benefits and Barriers of Export
 
 

 

 
 
Date: Wednesday, 17th November 2021
 
 
Time: 09:30 – 11:30
 
 
Location: iHub, Infinity Park Way,
Infinity Park, Derby, DE24 9FU
 
 
Cost: Free
 
 
 
 
 

Guest Speaker

 
 
 
 
 
 
 
 
John Harrison MIEx CMRS

John specialises in international trade strategy and delivers lively, thought provoking and interactive workshops, mainly on behalf of the DIT, Chambers of Commerce and trade associations across the UK and Ireland.

He helps businesses in any sector to develop their sales overseas and covers all world markets. He has experience in product and service sectors having held a number of marketing and programme management roles, has lived and worked in North America, and led UK trade missions to Europe, SE Asia, China, the Indian sub-continent and Africa.

John's expertise in exporting includes marketing research, pricing, sales, managing agents and distributors, communications, cultural awareness and exhibition skills.
 
 
 
 
 

About the Export Academy

 
 
 
 
 
 
 
 
 
 
The Export Academy from the Department for International Trade will help you grow your business by showing you how to sell to new customers around the world. The course is free, and you'll learn directly from experts in international trade who are on hand to provide support across a range of sectors and businesses.

You will graduate from the programme with a completed export action plan, enabling you to take your business direct to international customers. For details on how to sign up for the Export Acadeny today, please click here.
 
 
 
 
 
 
 
 
This event is held in partnership with:
The Derbyshire Festival of Business.
 
 
 
 
 
 
 
 
 
 
 
 
row-start col-xs-12 colour-section row-end
How to register
Attendance is free but places are limited, so use the link below to register your interest in attending today.
Please note that priority will be given to businesses based in the East Midlands region, and that your place is not guaranteed until you receive confirmation from us.

For any other export related enquiries contact the Department for International Trade East Midlands at events@tradeEM.co.uk or call 0345 052 4001.
Organised by: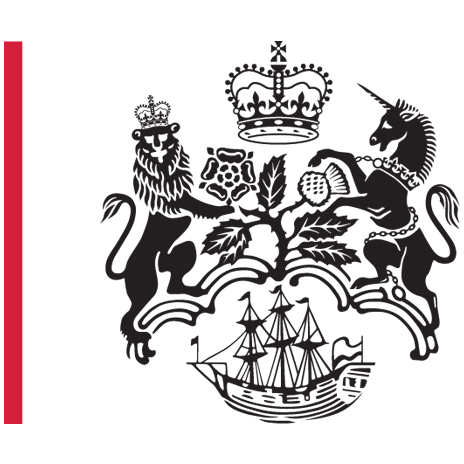 The Department for International Trade (DIT) is the Government Department that helps UK based companies succeed in the global economy. We also help overseas companies bring their high-quality investment to the UK's dynamic economy, acknowledged as Europe's best place in which to succeed in global business.
 Events part funded by: