row-start col-md-7 #top-section top-section #about-section no-pad-bottom-section
Hear about our forthcoming Trade Visit to IFAT Munich 2022 at this exclusive water and environmental technologies sector event.

DIT Midlands is pleased to announce that we will be leading a market visit for companies from the Midlands to IFAT Munich (from 30 May - 1 June 2022) and, in advance of that, we would like to invite you to attend our event to find out more about the show, doing business in Germany and developments in the wider water and environmental technologies sectors.

About IFAT Munich

IFAT features everything related to water, sewage, waste and raw materials management. Running from 30 May - 3 June 2022, the exhibition IFAT Munich will expect around 150,000 visitors as well as 3,300 exhibitors. For more information, visit the official IFAT website here.

Attend our free event

Come along to our free online event to find out what's happening in the water and environmental technologies sector and why you should attend IFAT Munich with us.

Programme:

With presentations from our water and environmental technologies sector specialists, experts from DIT in Duesseldorf, as well as from Pattern Ltd, the UK representative office of the exhibition organiser, this is a great opportunity to learn more about sector specific opportunities for businesses just like yours and about the wealth of DIT services available to you right now.


9.30-9.40 Welcome note and mission overview
Anya Novak, DIT East Midlands, Construction and Environmental Technologies Sector Specialist


9.40-9.55 What can exhibitors and visitors expect at IFAT? How to get the most out of this fair
David Owen, Managing Director of Pattern Ltd, Official Representative of Messe München in the UK and Ireland


9.55-10.10 In-market support from DIT Germany
David Johnston, Trade Adviser/Export Growth Officer, British Consulate General Düsseldorf
Ronja Baller, Senior Business Development Manager Environment & Renewable Energy, British Consulate General Düsseldorf


10.10-10.20 DIT Sector Team overview of Energy from Waste, Biofuels and Circular Economy
Natasha Temple, Energy from Waste, Biofuels and Circular Economy Lead


10.20-10.45 Q&A Session, closing remarks and next steps
Anya Novak (details as above)

Why attend?

The Midlands plays a major part in the global water and environmental technologies sector. There are many export opportunities in the sector and DIT, with its network of overseas staff in over 100 countries, is ideally placed to help you benefit from them.
row-end col-sm-12 col-md-5
 
 

Details

 
 
 
 
 
IFAT Munich 2022: Market Visit Overview
 
 
Date: Tuesday, 22nd February
 
 
Time: 9.30am-10.45am (GMT)
 
 
Location: Online
 
 
Cost: Free
 
 
 

Contact DIT East Midlands

 
 
 
 
 
 

If you have any queries relating to international trade why not contact us. With staff in offices across the globe and Trade Advisers in every East Midlands county, we can help you find the answers.

 
 
 
 
 
email: events@tradeEM.co.uk
 
 
call: 0345 052 4001
 
 
visit: great.gov.uk
 
 
 
 
 
 
 
 
In association with:
 
 
 
 
 
 
 
 
row-start col-xs-12 colour-section row-end
How to register
Attendance is free but places are limited, so use the link below to register your interest in attending today.
Please note that priority will be given to businesses based in the East and West Midlands regions, and that your place is not guaranteed until you receive confirmation from us.

For any other export related enquiries contact the Department for International Trade East Midlands at events@tradeEM.co.uk or call 0345 052 4001.
Organised by: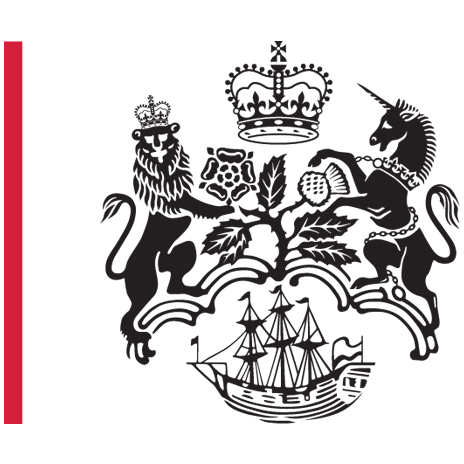 The Department for International Trade (DIT) is the Government Department that helps UK based companies succeed in the global economy. We also help overseas companies bring their high-quality investment to the UK's dynamic economy, acknowledged as Europe's best place in which to succeed in global business.
 Events part funded by: