row-start col-md-7 #top-section top-section #about-section no-pad-bottom-section
Come with us to Bauma 2022 in Munich, Germany and attend the world's largest construction exhibition. Get a feel for the show, raise your international profile, and meet with potential business partners.

DIT Midlands is excited to announce that we will be taking a delegation of companies from the Midlands to the event from 23 – 27 October 2022. If you are new to the German market this will be a great opportunity to see if this is the right show for you.

If you are an experienced exporter this will be a unique chance to meet existing clients and find new ones. If you are one of the companies on the show's waiting list for a stand, being a delegate on our mission will allow you to be present so you do not miss any sales opportunities.

About Bauma 2022

The Bauma exhibition runs from the 24th - 30th October 2022. It will be the 33rd edition of the world's leading trade fair for construction machinery, building material machines, mining machinery, construction vehicles and construction equipment.

The show will expect around 600,000 visitors, 4,000 exhibitors from 60+ countries in 18 halls. Bauma features everything related to construction and is the largest exhibition on earth. For more details, visit the official Bauma website here.

The UK Pavilion

100+ UK companies are already exhibiting at Bauma and there is a large UK Pavilion, run by Joanna Oliver MBE, Director of Global Programmes for the Construction Equipment Association.

Why join the DIT Midlands delegation?

The Midlands plays a major part in the UK construction sector and is a priority. As part of the delegation, you will have the support of a multilingual DIT Midlands International Trade Adviser prior to, during and after the event.

Choose virtual or physical attendance

You can choose from two market visit packages; 'Virtual' or 'Physical', the benefits of which are detailed below. Choose which works best for your company and let us know on your application.

As part of the physical package, you will also be able to spend time on the British Pavilion, where there is a small communal meeting space and access to light refreshments. The pavilion is in a superb location in Hall B5 and can be used as a venue for client meetings (areas available on a first come, first served basis). All in all, this is an excellent opportunity for first time and regular visitors alike to make maximum use of their time at the exhibition.

Benefits of being part of the Midlands delegation:
The Virtual Package includes:
An exclusive insight into the leading construction exhibition in the world

Support from multilingual DIT Specialist prior to, during and post event

A wide range of promotional opportunities organised by DIT Midlands and the wider overseas network

Company profile in the DIT Midlands Bauma Mission E-Brochure which is widely distributed before and during the show to potential partners

Advice on the challenges of doing business in Germany and how to overcome them

Tuesday 27th September, 10.00am-11.30am: Online Market Research Workshop

Monday 3rd October, 10.00am-12.30pm: Online Pitching Training Session

Tuesday 11th October, 10.00am-11.30am: Online/Physical Pre-mission Briefing, including language and culture tips
During the Bauma exhibition:
Your literature (brochures/business cards) on the DIT stand

Your company logo on the DIT stand

Your company presentation on a screen on a loop

Mission WhatsApp Group to alert you to live opportunities and sales leads

Enquiries taken on your behalf during the full duration of the exhibition
In addition, the Physical Package includes:
3 Day Entry pass into the Bauma exhibition

Use of DIT stand on the British pavilion and access to light refreshments

Your literature (brochures/business cards), company logo and company presentation on Stand TV screen on the DIT stand

Informal gathering on Day 1, Sunday 23rd October (night before show starts)

A mini show tour on Day 2, Monday 24th October (morning)

A Midlands Welcome Reception on Day 3, Tuesday 25th October (evening)

An informal tour around Munich Altstadt (old town) on Day 4, Wednesday 26th October (evening)

Construction Equipment Association Reception on the UK pavilion (Timing TBC)

Networking with buyers, press and exhibitors to establish new contacts

Mission WhatsApp Group to alert you to live opportunities and events at the show
Note: agenda and timings subject to change at discretion of visit leader.

Cost, Eligibility and possible* funding:

Virtual package
The package cost of £99 + VAT is applicable for each organisation.

Physical package
The package cost of £150 + VAT is applicable for each organisation. Any extra delegates from the same organisation wishing to participate will be charged an additional £100 + VAT per delegate.

*Funding is subject to eligibility and availability. For details, please see here.

Travel:

Delegates will be responsible for booking flights and accommodation. Please be aware of any COVID requirements for entering Germany and returning to the UK from Germany (see here for details). Also, consider booking refundable tickets and accommodation and ensure travel insurance is in place.
row-end col-sm-12 col-md-5
 
 

Details

 
 
 
 
 
Market Visit: Bauma 2022
 
 
Date: 23 - 27 October 2022
 
 
Location: Munich, Germany
 
 

Virtual attendance optiion available

 
 
 
 
 

Contact DIT Midlands

 
 
 
 
 
 

If you have any queries relating to international trade why not contact us. With staff in offices across the globe, we can help you find the answers.

 
 
 
 
 
email: ditmidlands@trade.gov.uk
 
 
call: 0300 303 8955
 
 
visit: great.gov.uk
 
 
 
 
 
 
 
 
 
row-start col-xs-12 colour-section row-end
Register your interest
The closing date for all mission applications is 5pm (UK time) on 25th August 2022 and places for the 'Physical' package on our market visit are limited. So use the link below to register your interest in joining us today, free and without obligation.
Please note that priority will be given to businesses based in the Midlands region, and that your place is not guaranteed until you receive confirmation from us.

For any other export related enquiries contact the Department for International Trade in the Midlands at ditmidlands@trade.gov.uk or call our export support service on 0300 303 8955.
Organised by: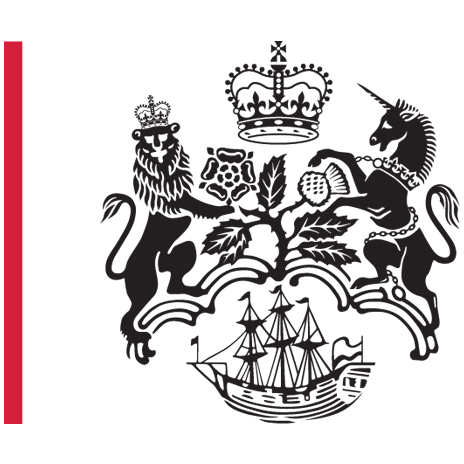 The Department for International Trade (DIT) is the Government Department that helps UK based companies succeed in the global economy. We also help overseas companies bring their high-quality investment to the UK's dynamic economy, acknowledged as Europe's best place in which to succeed in global business.
 Events part funded by: