row-start col-md-7 #top-section top-section #about-section no-pad-bottom-section
Registrations of interest are now being taken for our forthcoming visit to CONEXPO-CON/AGG 2023 in Las Vegas: the largest construction exhibition in North America.

If you are a Midlands based company interested in attending the CONEXPO-CON/AGG 2023 exhibition in Las Vegas, March 2023 then this opportunity could be for you.

DIT Midlands will be leading this market visit to what is North America's largest construction exhibition. This will be a perfect opportunity to carry out market research and gain first hand experience of the exhibition.

About CONEXPO-CON/AGG

CONEXPO-CON/AGG brings contractors, dealers, distributors, service providers, engineers, and producers together. Featuring everything related to construction, the show covers an area of 2.7 million net square feet.

With around 1,800 exhibitors in place, the 2023 exhibition is expected to attract over 130,000 visitors from across the world. There are also 150 education sessions which you may attend (fees may apply). In addition to all this, IFPE (The International Fluid Power Exposition) runs alongside CONEXPO-CON/AGG so you can visit that too if this is relevant to your business.

About the visit

At the exhibition, companies will be supported by a Department for International Trade (DIT) Midlands' Construction Sector Specialist and have access to the following:
Use of DIT Midlands exhibition stand in South Hall (SL-60034)
Free exhibition visitor pass per company
Promotion of company on DIT stand
Company profile included in the DIT Midlands E-Brochure
Use of meeting tables on the stand
Display of corporate slide deck on TV screen
Invite to UK and Midlands organised networking opportunities
A DIT Midlands Welcome Reception
A Welcome Briefing by the show organisers, the Association of Equipment Manufacturers (AEM)
Exclusive entry into the International Visitors' Centre and access to refreshments

Before the visit:

DIT Midlands will host a series of virtual briefings prior to the event, starting in January and running until the end of February. The presentations will include:
Pre market visit briefing
Briefings by country and market specialists from DIT US
How to conduct market research (desk and field)
Language and culture session
How to deliver the perfect elevator pitch
Pre-market visit briefing

Cost, eligibility and possible funding:

There is a commitment fee of just £150 + VAT to attend this visit.

Click here to see if you are eligible for funding to attend the show. Please note the deadline for funding applications is 15th January 2023 and that all funding is subject to eligibility and availability.

Delegates will be responsible for booking their own flights and accommodation, and will be required to arrive in Las Vegas USA to attend the welcome breakfast meeting on Tuesday 14th March 2023 at 9.30am at the exhibition.


row-end col-sm-12 col-md-5
 
 

Details

 
 
 
 
 
Market Visit: CONEXPO-CON/AGG 2023
 
 
14-18 March 2023
 
 
Location: Las Vegas, Nevada
 
 
 
 
 
Application deadline: 6 January 2023
 
 
 
 
 

Contact DIT Midlands

 
 
 
 
 
 

If you have any queries relating to international trade why not contact us. With staff in offices across the globe, we can help you find the answers.

 
 
 
 
 
email: ditmidlands@trade.gov.uk
 
 
call: 0300 303 8955
 
 
visit: great.gov.uk
 
 
 
 
 
 
 
 
 
row-start col-xs-12 colour-section row-end
Register your interest
Places on this market visit are limited. So, use the link below to register your interest in joining us today, free and without obligation.
Please note that businesses must be based in the Midlands region. The final closing date for all mission applications is 6th January 2023, and your place is not guaranteed until you receive confirmation from us.

For any other export related enquiries contact the Department for International Trade in the Midlands at ditmidlands@trade.gov.uk or call our export support service on 0300 303 8955.
Organised by: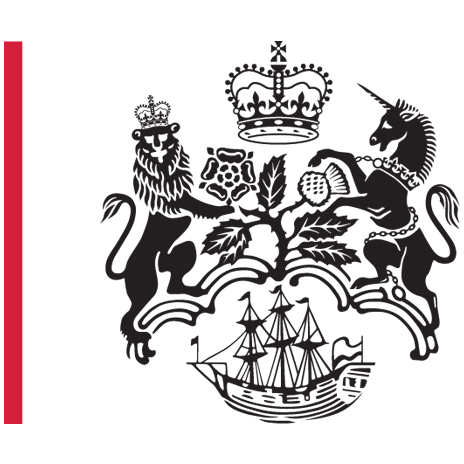 The Department for International Trade (DIT) is the Government Department that helps UK based companies succeed in the global economy. We also help overseas companies bring their high-quality investment to the UK's dynamic economy, acknowledged as Europe's best place in which to succeed in global business.