row-start col-md-7 #top-section top-section #about-section no-pad-bottom-section
DBT Midlands is excited to announce the launch of the new Midlands International Trade Peer Network (MITPN) specifically aimed at supporting business owners and managers expand your exporting knowledge, grow your pool of connections, discuss common challenges currently affecting trading overseas and gain new ideas to drive your international growth.

If this sounds like the opportunity you've been waiting for to take your overseas business to the next level, then save the date below and join us for one of our launch events in March.
West Midlands:

Date: Thursday 16th March, 9.30am-12pm (Followed by Networking)
Location: The Belfry, Lichfield Rd, The Royal Town of Sutton Coldfield B76 9PR


East Midlands:

Date: Tuesday 21st March, 9.30am-12pm (Followed by Networking)
Location: Radisson Blu Hotel, East Midlands Airport Pegasus Business Park, Herald Way, Derby DE74 2TZ
Session details:

Our events will bring together entrepreneurs and professionals from a range of sectors. In addition to discussing the practical issues that matter for exporters, you will gain valuable insights into the outlook for the UK and global economy in the year ahead.

At these inaugural sessions you will have the option of joining one of two expert led discussion groups – one for goods and one for service sector exporters:

UK-EU Trade in 2023 – Practical Challenges and How to Overcome Them, or

Service Sector Exporting – Global Challenges and Opportunities in 2023

Why attend?


Discuss, share knowledge with peers and get expert advice on the topics that matter to your business.


Join one of two peer-to-peer discussion groups focused on UK-EU Trade (customs and logistics) or exporting services.


Hear from our keynote speaker about the global trade and economic outlook for 2023 and the key drivers of growth and change for economies around the world.


Influence the future agenda! This is the first event of the new Midlands International Trade Peer Network and we want to know what topics you would like to hear about, together with the issues where your company needs support.



Meet the speakers


 
Nikki Paterson, CBI

Nikki Paterson joined the CBI in the East Midlands in 2017 as an Associate Director; she has been Deputy Director for the Midlands region since 2021. In her role Nikki works closely with members of all sizes and sectors feeding their input into CBI's conversations with national and local government, key stakeholders and other policy influencers. In addition to leading regional CBI activities for senior member representatives in the areas of finance and people and skills, in 2018 Nikki launched the CBI future Leaders' Network in the region. More recently she has also launched a Midlands Women in Leadership Network.

In 2021 Nikki was part of a small internal task force working closely with CBI Director-General, Tony Danker, formulating the organisation's key policy work under the Seize the Moment banner. Her career before joining the CBI saw her working in partnership roles for education providers and energy consultancies. .
 
 
 
 
Sara Hutchinson, RISA (UK) Limited

Sara is a recognised industry expert with over 37 years' experience working in International Trade. She has travelled extensively overseas and owned her multi award winning freight forwarding company, RISA (UK) Limited, for 21 years.

Through her work as a freight forwarder and consultant Sara has helped hundreds of business owners and over the last few years has worked with her clients to manage the Brexit transition, navigate the complexities of trading with Europe and the world and get goods to market on time.
 
 
 
 
Derek Binns, Department for Business and Trade

After starting his career in the USA Derek has amassed 30 years' experience working in international trade consultancy, commencing in Switzerland with Kurt Salmon Associates/Gherzi Associates. In 2000 Derek founded DBL Consulting in several countries around the world (including Belgium, Italy, Turkey and Germany), fulfilling long term projects in supply chain marketing, e-commerce and trade finance for prominent global multinational companies and NGOs.

More recently in Germany Derek has held various senior leadership and advisory roles in sourcing, e-commerce, trade finance and SaaS with leading multinational companies where he was involved with acquisitions and mergers. In 2016 Derek returned to London to pursue his fintech, SaaS and trade finance interests as both a Director and NED.

Since returning to the UK Derek is currently the Finance, Professional and Business Services Specialist Adviser for DBT in the Midlands working on the levelling up agenda to encourage, support and facilitate service sector exports from the region.
row-end col-sm-12 col-md-5
 

Details

 
 
 
 
 
Midlands International Trade
Peer Network Launch Events
 
 
 
 
 
West Midlands
 
 
 
 
 
Date: 16 March 2023
 
 
Time: 09.30-12.00 (followed by lunch)
 
 
Location: The Belfry, Sutton Coldfield B76 9PR
 
 
 
 
 
East Midlands
 
 
 
 
 
Date: 21 March 2023
 
 
Time: 09.30-12.00 (followed by lunch)
 
 
Location: Radisson Blu Hotel, East Midlands Airport, Derby DE74 2TZ
 
 
 
 
 

Contact DBT Midlands

 
 
 
 
 
 

If you have any queries relating to international trade why not contact us. With staff in offices across the globe, we can help you find the answers.

 
 
 
 
 
email: ditmidlands@trade.gov.uk
 
 
call: 0300 303 8955
 
 
visit: great.gov.uk
 
 
 
row-start col-xs-12 colour-section row-end
Registration
Places at our launch events are limited, so use the link below to register your interest in joining us today.

Anything missing? If there is a particular challenge or issue you would like us to address, please let us know when you register.
For any other export related enquiries contact the Department for Business and Trade in the Midlands at ditmidlands@trade.gov.uk or call our export support service on 0300 303 8955.
Organised by: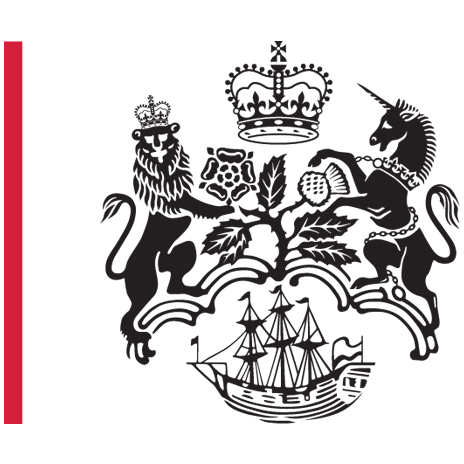 Department for Business and Trade (DBT) is the Government Department that helps UK based companies succeed in the global economy. We also help overseas companies bring their high-quality investment to the UK's dynamic economy, acknowledged as Europe's best place in which to succeed in global business.