row-start col-md-7 #top-section top-section #about-section no-pad-bottom-section
DBT Midlands invites you to join the next phase of our International Trade Peer Network!
The summer programme of activities follows on from our spring launch events and draws inspiration from feedback provided by businesses on what you would like to see from the network going forward. So, you can expect more peer-to-peer learning, more roundtable discussions on topics that matter most to exporters, more information on business support and more opportunities to help set the agenda!
Each event will provide opportunities for you to share, discuss and resolve common business challenges and objectives related to overseas growth with like-minded entrepreneurs and professionals.
There are sessions taking place across the Midlands for either goods or service sector exporters as detailed below.
Places are strictly limited and will be allocated on a first come, first served basis. Register today to secure yours.
West Midlands
Date: Wednesday 5th July 2023
Location: Holiday Inn | Kenilworth
Join us to discuss the latest developments including CPTPP, the Windsor Framework and the implementation of the new Australia FTA. The session will be chaired by an independent international trade specialist and will also feature a short presentation from Innovate UK about their Global Business Innovation Programme.
Date: Wednesday 5th July 2023
Location: Staffordshire Chamber of Commerce | Stoke on Trent
Hosted by Derek Binns, DBT Midlands Financial, Professional and Business Services Sector Specialist and Pete Chapman, DBT Midlands International Trade Adviser and Creative Sector Lead, this session will explore the pertinent topics raised by service sector firms at the launch events, including new market exploration, access to DBT's overseas networks and tax regulations.
East Midlands
Date: Thursday 6th July 2023
Location: Barclays Eagle Labs | The Innovation Centre | Leicester
Attend this session to further discuss issues raised at the launch events with the ambition to make you a competent, confident and compliant exporter of services. Our facilitator, Andrea Collins, Managing Director of the Global Trade Department, will delve into concerns regarding compliance requirements, IP protection and licensing, tax and regulation and routes to market. The morning will also include a market selection and research demonstration.
Date: Wednesday 12th July 2023
Location: East Midlands Chamber | Chesterfield
Facilitated by Andrea Collins, Managing Director of the Global Trade Department, this session will cover a variety of topical discussion points high on exporters' agendas, including documentation challenges and movement of goods. The Chamber's International Trade Services Team will also be on hand to share their documentation and customs support.
For more information on each session please click each session title. 
row-end col-sm-12 col-md-5
 

Details

 
 
 
 
 
Midlands International Trade
Peer Network Summer Programme
 
 
 
 
 
West Midlands
 
 
 
 
 
Date: 5th July 2023 Goods Session
 
 
Time: 09.00-11.15 
 
 

Date: 5th July 2023 Services Session
Time: 08.30-11.00 

 
 
 
 
 
 
 
 
East Midlands
 
 
 
 
 
Date: 6th July  2023 Services Session
 
 

Time: 08.30-11.30

 
 

Date: 12th July 2023 Goods Session

 
 
Time: 08.30-11.30
 
 
 
 
 

Contact DBT Midlands

 
 
 
 
 
 

If you have any queries relating to international trade why not contact us. With staff in offices across the globe, we can help you find the answers.

 
 
 
 
 
email: ditmidlands@trade.gov.uk
 
 
call: 0300 303 8955
 
 
visit: great.gov.uk
 
 
 
row-start col-xs-12 colour-section row-end
Registration
Places at our summer programme are limited, so use the link above to register your interest in joining us today.

Anything missing? If there is a particular challenge or issue you would like us to address, please let us know when you register.
For any other export related enquiries contact the Department for Business and Trade in the Midlands at ditmidlands@trade.gov.uk or call our export support service on 0300 303 8955.
Organised by: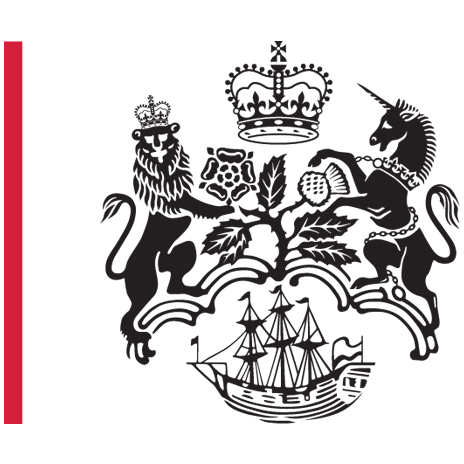 Department for Business and Trade (DBT) is the Government Department that helps UK based companies succeed in the global economy. We also help overseas companies bring their high-quality investment to the UK's dynamic economy, acknowledged as Europe's best place in which to succeed in global business.