row-start col-md-7 #top-section top-section #about-section no-pad-bottom-section
Facilitated by independent international trade specialist, David Hooper, this Goods Focused Peer Network will draw inspiration from feedback received from businesses at our spring launch events, providing the opportunity to further discuss issues and topics raised, including: 
Benefitting from new Free Trade Agreements (CPTPP and the Australia agreement) & the Developing Countries Trading Scheme
The continuing evolution of post-Brexit trading rules
A forward look at key changes for businesses involved in the export of goods including the Single Trade Window 
A spotlight on business support: hear from Innovate UK about their Global Business Innovation Programme
Opportunity to ask questions and raise issues affecting your business
Why attend?
The aim of the peer network is to support business owners and managers from across the Midlands to expand your export knowledge, network with peers to discuss common challenges and gain new ideas to drive international growth. 
Meet the Facilitators
 

David Hooper, Hooper & Co International Trade Consultancy Ltd

As Managing Director of Hooper and Co International Trade Consultancy Ltd, David specialises in the areas of international trade, customs compliance and logistics. He assists businesses to improve their customs procedures, logistics and to resolve other international trade issues as part of their business growth. More recently David has supported all types of businesses from SMEs to large PLCs in preparing for Brexit using a diagnostic toolkit which identifies the real supply chain issues businesses need to implement, ensuring data is correct for customs declarations and employees are trained and equipped with the necessary skills and knowledge to ensure they can administer new procedures and remain customs compliant with HMRC.

David is also on the Board of Coventry and Warwickshire Chamber of Commerce as a Non-Executive providing strategic guidance and support in the area of international trade, customs and logistics.

 Meet the Contributor

 

 


Heather Crocker, Deputy Head, FTA Implementation, Midlands

Heather has worked for DBT (and predecessor Departments DIT and UKTI for over 9 years and has a wealth of experience in supporting and advising businesses to export. She has worked in a range of industry sectors including food and drink, agriculture and transport as well as for other Government organisations and a National Transport Trade Association providing information and advice and promoting business interests.

The Midlands FTA Implementation activity focuses on understanding the current position of FTAs/trade policies through working with other local, national and international colleagues to build knowledge of the opportunities and benefits for Midlands Businesses. Engaging with both internal delivery teams, businesses, and external partners, raising awareness of the implications and benefits of FTAs, it aims to stimulate development activities that engage businesses in export and to provide the tools to maximise their export sales potential.

 
 

 

Kimberley Towle 
International Trade Documentation Team Lead Coventry & Warwickshire Chamber of Commerce

Kim, who worked in the aviation industry for seven years before moving on to customs compliance, is on-board to support our customers with their International Trade questions. Coventry and Warwickshire Chamber of Commerce harnessed the reach, expertise and knowledge of the Chamber network, to launch ChamberCustoms at the end of 2020. Our in-house customs brokerage compliance-led service is provided to members and non-members alike to offer peace of mind. Kim joined the Chamber at the end of the EU transition to help launch this service in Coventry & Warwickshire. She brings a wealth of knowledge in customs brokerage and special customs procedures and will be available to support any queries relating to our International Trade Documentation Services. Kim's current position is currently the International Trade Documentation Team Lead for the Coventry & Warwickshire Chamber of Commerce.
row-end col-sm-12 col-md-5
 

Details

 
 
 
 
 
Midlands International Trade
Peer Network Summer Programme
 
 
 
 
 
West Midlands
 
 
 
 
 
Date: 05 July 2023
 
 
Time: 09.00-11.15
 
 
Location: Holiday Inn | 212 Abbey End | Kenilworth | CV8 1ED
 
 
 
 
 

Agenda:

 
 
 
 
 

09:00   Arrival and Networking with Breakfast Rolls and Refreshments

09:30   Welcome and Introduction

09:40   Roundtable Discussion facilitated by David Hooper, Hooper & Co International Trade Consultancy Ltd

10:45   Global Business Innovation Programme (GBIP) from Innovate UK

11:00   Next Steps and Future Agenda

11:15   Close

 
 
 
 
 

Contact DBT Midlands

 
 
 
 
 
 

If you have any queries relating to international trade why not contact us. With staff in offices across the globe, we can help you find the answers.

 
 
 
 
 
email: ditmidlands@trade.gov.uk
 
 
call: 0300 303 8955
 
 
visit: great.gov.uk
 
 
 
row-start col-xs-12 colour-section row-end
Registration
Don't miss this opportunity to share experiences, best practice, overcome issues and gain ideas.
Places are strictly limited and will be allocated on a first come, first served basis. To avoid disappointment, use the link below to book your space today.
Anything missing? If there is a particular challenge or issue you would like us to address, please let us know when you register.
For any other export related enquiries contact the Department for Business and Trade in the Midlands at ditmidlands@trade.gov.uk or call our export support service on 0300 303 8955.
Organised by: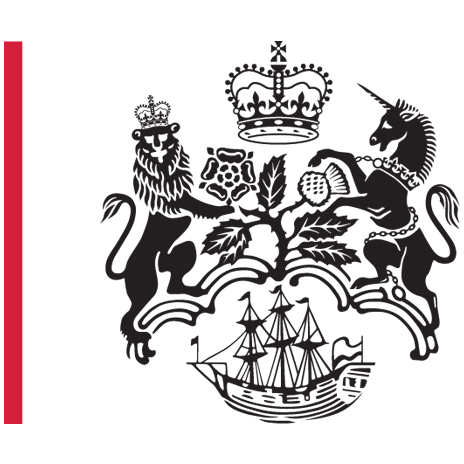 Department for Business and Trade (DBT) is the Government Department that helps UK based companies succeed in the global economy. We also help overseas companies bring their high-quality investment to the UK's dynamic economy, acknowledged as Europe's best place in which to succeed in global business.