row-start col-md-7 #top-section top-section #about-section no-pad-bottom-section
The Department for Business and Trade (DBT) is delighted to announce an exciting opportunity for companies and educational institutions in the Midlands Region.
The Midlands region is home to a distinguished group of universities with exceptional research partnerships, R&D capabilities, innovation and enterprise, and world-class science parks. Represented by the Midlands Enterprise Universities (MEU) and Midlands Innovation Universities (MIU), these institutions are at the forefront of advancing knowledge and driving technological innovation.
About the mission:
We are organizing a Midlands Education Mission to ASENTI, South Africa, from 20th to 24th November 2023, aimed at fostering transnational-education (TNE) partnerships between universities in the Midlands and those in southern Africa.

During the African Summit for Entrepreneurship and Innovation (ASENTI) from 21st to 23rd November 2023, a delegation from the UK, comprising MEU and MIU universities, will be participating in dedicated sessions under the theme: "The Role of Artificial Intelligence (AI); Innovating for Africa and Beyond".

We will be exploring various focus areas, including Green skills, Agri-tech, Future of Work, Women in Entrepreneurship, and the significance of Artificial Intelligence in shaping the future.
Joining our Trade Mission offers a host of benefits, including:


Networking Opportunities: Interact with industry representatives, governmental officers, education specialists, and esteemed directors/professors from leading UK universities.
Access to African Markets: Gain insights into African markets and explore potential collaboration opportunities with universities and businesses in Southern Africa.
Showcase Your Expertise: Present your organisation's capabilities and innovations in AI, green skills, agri-tech, and more, to a diverse and engaged audience.
Learning and Collaboration: Participate in engaging discussions and workshops focused on the future of work, women in entrepreneurship, and the transformative impact of AI.
Pre-Mission Briefing: Comprehensive briefing session where you will be able to meet other delegates, receive detailed information about the event, the schedule, the theme, and the focus areas.
 
Why join us?
This mission presents a unique opportunity to showcase the Midlands' expertise, forge impactful partnerships, and contribute to educational and entrepreneurial advancements in Southern Africa. We look forward to your participation and the prospect of creating a brighter future through collaboration and innovation.

If your company or educational institution is keen to be part of this transformative mission, we invite you to express your interest in joining the Midlands Trade Mission.
row-end col-sm-12 col-md-5
 

Details

 
 
 
 
 
Trade Mission: ASENTI 2023
 
 
Date: 20 -24 November 2023
 
 
Location: Cape Town, South Africa
 
 
 
 
 

Contact DBT

 
 
 
 
 
 
If you have any queries relating to international trade why not contact us.

We have local trade offices based around the UK, within each office you can contact an international trade advisor.
 
 
 
 
 
Find your local office:
 
 
great.gov.uk/contact/office-finder
 
 
 
 
 
visit: great.gov.uk
 
 
 
row-start col-xs-12 colour-section row-end
Express your interest
A full programme will be confirmed upon registering an expression of interest of the mission.
Places on this trade mission are limited. So, use the link below to view further information or to register your interest in joining us today, free and without obligation.
Please note: businesses must be based in the Midlands region. The final closing date for applications is 14th September 2023, and your place is not guaranteed until you have completed an application form and it has been approved.
For any other export related enquiries contact the Department for Business and Trade in the Midlands at dbtmidlands@businessandtrade.gov.uk
Organised by: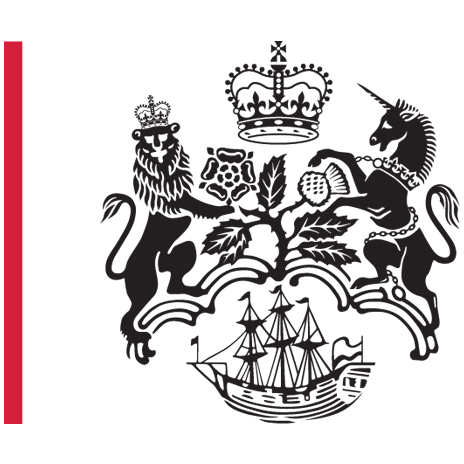 The Department for Business and Trade (DBT) is the Government Department that helps UK based companies succeed in the global economy. We also help overseas companies bring their high-quality investment to the UK's dynamic economy, acknowledged as Europe's best place in which to succeed in global business.