row-start col-md-7 #top-section top-section #about-section no-pad-bottom-section
In the rapidly evolving landscape of technology, staying current is crucial. Automation, AI, and social media are reshaping various domains, including international trade. To remain competitive, join the Department for International Trade (DBT) Midland's 5th Flagship Digital Trade Conference. Gain insights to propel your business forward and expand international sales online.
The event is designed to be valuable for a wide range of individuals, including business owners, entrepreneurs, marketing professionals, international trade enthusiasts, e-commerce practitioners, and anyone seeking to enhance their understanding of digital trade and stay updated on technological advancements.
Why attend?
 
1. Build your own journey
Choose from a range of varied workshops from getting the basics of E-Exporting right through to learning about the future of digital trade.

2. Network
Meet our range of DBT specialists, International Trade Advisers and private sector experts to support you with your specific business enquiries.

3. Keep ahead of the curve
Access some of the biggest technological updates including current international e-commerce trends and sessions on the importance of AI, data, social media & cybersecurity.

4. Be inspired
Hear our cohort of experienced Export Champions and hear first hand how businesses just like yours have benefited from digital trade.

5. Seek 1-1 advice
Our dedicated Digital Trade Advisers where you will be able to arrange a meeting to audit your website and begin to map out your Digital Trade Strategy.
What to expect:
Access our expert lead workshops themed on E-Exporting: Getting it right and The Future is Digital.
See the full programme HERE and meet our expert speakers HERE.
row-end col-sm-12 col-md-5
 

Details  

 
 
 
 
 

Where Business meets Digital:
Global Trade Unlocked

 
 
 
 
 

Date: Thursday 9th November

 
 

Time: 09:30 - 15:00

 
 

Location: The Belfry, Lichfield Road, Wishaw, Sutton Coldfield, B76 9PR

 
 
 
 
 

Exhibitors include:  

 
 
 
 
 

CyberQ

Giftware Assocation
RISA (UK) Ltd
DRP (UK) Group
UK Export Academy
Hallam Internet 

IOD

IOE 

   

Innovate Edge UK

Peak Translations

Pipeline44 (LinkedIn)

SharpMonkeys
SocialB
Business Growth West Midlands
5874 Commerce

 

 
 
 
 
 

Speakers:  

 
 
 
 
 
Meet our expert speakers HERE.
 
 
 
 
 

Programme:  

 
 
 
 
 
See the full programme HERE.
 
 
 
 
 

Secure your place  

 
 
 
 
 
 
 
 
 
 

Contact DBT Midlands  

 
 
 
 
 
 

If you have any queries relating to international trade why not contact us. With staff in offices across the globe, we can help you find the answers.

 
 
 
 
 
email: dbtmidlands@businessandtrade.gov.uk
 
 
call: 0300 303 8955
 
 
visit: great.gov.uk
 
 
 
row-start col-md-11 no-pad-bottom-section
Workshop details:
 
 
 
 
 
 

Zone 1: E-Exporting - Getting it Right

Workshop sessions include:

• Introduction to DBT E-Commerce Team
• Getting More for Less
• Understanding Consumer Behaviour and Cultural Differences
• Design Best Practice
• Selling Goods Online
• Selling on Amazon
• European Logistics
• Selling Services Online

 

Zone 2: The Future is Digital

Workshop sessions include:

• Video Content: Getting it Right
• Generating Campaigns and Building new audiences on TikTok
• Paid Marketing in your Social Media Strategy/ LinkedIn
• Data Analytics and GA4
• Cybersecurity and Protecting your Digital Assets
• Unlocking Intuitive B2B eCommerce with BigCommerce

 
 
 
 
 
 
What else can you access on the day?
Exhibition Zone
Meet with a range of private sector businesses who can help your business grow

1-1 Meetings
Book meetings on the day with our DBT Midlands e-commerce and Digital Trade Specialist Advisers

Professional Photographer
Bring your products and leave with a selection of images which you can use on their own websites AND marketing material

DBT Zone
Meet with our local team of International Trade Advisers (ITAs), Sector Specialists and Thematic Advisers and learn about DBT Support.
row-start col-xs-12 colour-section row-end
Registration
This is a great opportunity for you to engage with a range of experts and get an update on all things digital. We expect this event to sell out quickly so register today to avoid dissappointment. 
* Please note first refusal will be given to businesses based in the Midlands Region.
For any other export related enquiries contact the Department for Business and Trade in the Midlands at dbtmidlands@businessandtrade.gov.uk or call our export support service on 0300 303 8955.
Organised by: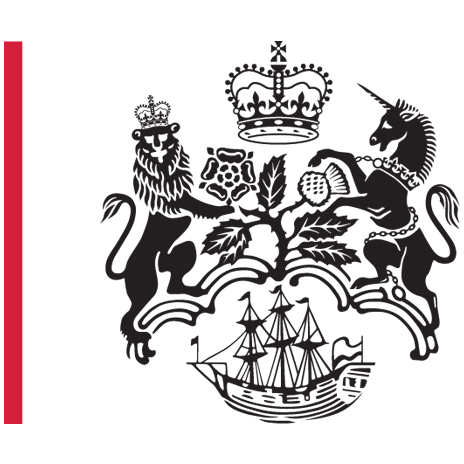 Department for Business and Trade (DBT) is the Government Department that helps UK based companies succeed in the global economy. We also help overseas companies bring their high-quality investment to the UK's dynamic economy, acknowledged as Europe's best place in which to succeed in global business.