row-start col-md-7 #top-section top-section #about-section pad-bottom-section
DBT Creative Industries & Tech Roadshow:
Driving Success in the US and Canada
18 October 2023 | Fazeley Studios | Birmingham
Discover the exciting Creative, Media, Sports Economy and Tech opportunities that await your business in North America.
To coincide with Birmingham Tech Week and the US Creative Roadshow, the Department for Business and Trade (DBT) invites you to join us to explore high impact Creative, Media, Sports Economy and Tech opportunities in North America. 
Alongside local and National based DBT representatives, you will hear from our US-based team (in-person) and Create Central an industry body whose members comprise some of the UK's most creative thinkers and change makers in film, TV, games and other creative content sectors. 
What to expect…
We will kick things off with a networking lunch and then jump into a welcome plenary session designed to set the scene and support you to make the most of the day. 
During this plenary, there will be a series of short presentations providing you with an overview of trade opportunities, the support your business could access and suggested next steps. We also recommend you take advantage of the opportunity to request one-to-one meetings and participate in themed roundtable discussions with our DBT team after the plenary session.
Arrival and networking lunch
Overview of DBT and Global Opportunities
A showcase of regional capabilities and success
How to access local support from DBT
Overview of opportunities in the US and how your business can get involved in key programme activity for 2023/24
Roundtable discussions and one-to-one meetings 

> Find out more about our Speakers
Explore key programmes in the US for 2023/24
Our US-based DBT team will provide an overview of North America programmes and detail how you could participate.
Key programmes include: 
South by Southwest (SXSW)
Game Developers Conference (GDC)
Realscreen
Kidscreen
The British Sync Mission
US Regional Sports Events for sport tech exporters
Live Design & XLive Las Vegas
Toronto International Film Festival
World Cup 2026 and LA28 Olympics 

Express your interest in one-to-one meetings and roundtable discussions:
To help connect you to the most suitable representatives / support, we will provide you with the opportunity to participate in roundtable discussions and request one-to-one meetings with our US-based team and local DBT representatives who are based across the Midlands.
The one-to-one meetings and roundtable discussions will be themed on the following topics:
TV/Film & Animation
Games (GDC)
SXSW
Sports Economy / Sport Tech
Createch / Media / Advertising
Tech in US
General support 
row-end col-sm-12 col-md-5
 

Details

 
 
 
 
 

DBT Creative Industries & Tech Roadshow: Driving Success in the US and Canada 

 
 
 
 
 

Date: Wednesday 18th October 2023

 
 

Time: 13:15 - 18:30

 
 

Location: Fazeley Studios | Birmingham |

B5 5SE 

 
 
 
 
 

Contact DBT Midlands

 
 
 
 
 
 

If you have any queries relating to international trade why not contact us. With staff in offices across the globe, we can help you find the answers.

 
 
 
 
 
email: dbtmidlands@businessandtrade.gov.uk
 
 
call: 0300 303 8955
 
 
visit: great.gov.uk
 
 
 
row-start col-xs-12 colour-section row-end
Registration
Places are limited and going fast, so express your interest in joining us today by clicking on the link below. One-to-one meetings are subject to availability and will be allocated on a first come first serve basis. 
Please note: priority will be given to businesses based within the Midlands.
For any other export related enquiries contact the Department for Business and Trade in the Midlands at dbtmidlands@businessandtrade.gov.uk or call our export support service on 0300 303 8955.
Organised by: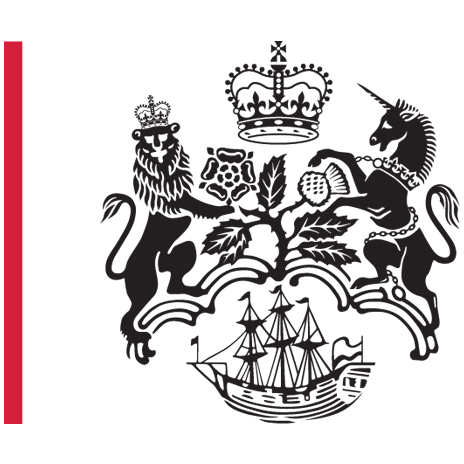 Department for Business and Trade (DBT) is the Government Department that helps UK based companies succeed in the global economy. We also help overseas companies bring their high-quality investment to the UK's dynamic economy, acknowledged as Europe's best place in which to succeed in global business.