row-start col-md-7 #top-section top-section #about-section no-pad-bottom-section
Registrations of interest are now being taken for our forthcoming visit to Italy's premier Lifestyle Trade Fair dedicated to Homeware and Gifts.
If you are a Midlands based company interested in attending the Milano Home 2024 exhibition in Italy in January 2024 then this opportunity could be for you.

The Department for Business and Trade Midlands will be leading a market visit to Italy's premier Lifestyle Trade Fair dedicated to Homeware and Gifts, with an accent on style, design and innovation. Many consider Milan as the city of fashion, new trends, and one of the most influential European cities. On average Milano Home (Formerly HOMI) attracts 1,150 Exhibitors (27% of which are from 38 foreign countries) and around 80,000 trade visitors.
Who should join us?

The exhibition is aimed at the following product categories. Products must be pitched at the mid to high price range consumer, and should also be innovative, well designed, and made or designed in the UK.
Tableware
Plates and trays | Glasses | Bottles and jugs | Cutlery | Tea and coffee services l Outdoor table accessories

Kitchen
Kitchen utensils and accessories | Cutlery l Cutting boards l Pots, pans, and saucepans | Coffee makers | Small kitchen appliances | Drinking water purifiers l Containers and accessories for tidying up l Dustbins

Home Decoration
Lighting | Furniture accessory | Floral decoration | Garden decoration

Textile
Bedding | Table and bath textiles | Curtains | Rugs and doormats | Pillows

Giftware
Gifts | Bottles | Gadgets and souvenirs | Concept Gifts | Stationery | Work | Hi tech | Green | Smart gift | Hi tech gift

Fragrances
Candles | Incense | Room fragrances | Soaps and bath salts

Exhibiting your company at Milan Home Midlands Pavillion:

Option 1: Stand space
The Department for Business and Trade in conjunction with the British Jewellery and Gift International (BJGI), who are a division of the British Allied Trades Federation (BATF), are offering an opportunity for SME's to exhibit their products at the exhibition.

The partnership aims to provide Midlands FMCG businesses an opportunity to showcase their company at a subsidised price.

Cost
Should you wish to participate and book an exhibition space there will be a fee payable directly to the BJGI of £500+VAT per company. 
This is an exclusive offer for Midlands companies and is limited to 6 participants.
The individual showcase stands will be part of the UK Pavilion and will have a footprint of 1.5 square meters to display your products, this will include: wall space, display table, lighting, carpet, and company sign. You will be required to be present to man your own stand for the duration of the show.

Option 2: Showcase Display
The showcase area will allow for up to 5 brands to each have a display cube (50cm x 50cm) to showcase a small number of products.
Companies who take a showcase display will not be required to be present at the show, there will be an additional shipping fee for the transportation of products to the show and Carnet documentation (customs paperwork).  
This is a great opportunity at a reasonable cost, to gain exposure at Milano Home and in the Italian market.
Displays will be allocated according to suitability to the show/hall. 
Cost
Should you wish to book showcase display cube there will be a fee payable directly to the BJGI of £160 + VAT plus additional shipping fee (tbc) per company. 
This is an exclusive offer for Midlands companies and is limited to 5 companies.

Why join this trade mission:

At the exhibition, companies will be supported by a Department for Business and Trade (DBT) Midlands' Fast Moving Consumer Goods (FMCG) Specialist Adviser and have access to the following:
A pre trade mission briefing in December 23, to include an overview of the Italian retail sector, cultural guidance and The BJGI will cover logistics of the exhibition. 
Feature in the trade mission ebrochure, which will be circulated to our DBT overseas posts attending Milano Home. Our colleagues will circulate to companies in the market who they are aware are exhibiting or visiting Milano Home.
One-to-One meetings with British Consular staff.
An Italian speaking DBT member of staff will be available to act as interpreter if required.
Further schedule details to follow.
If you are interested in exhibiting, please register your interest by Thursday 21st December at 12 noon. As this is a discounted offer with limited space we expect high interest, therefore please register your interest as soon as possible.
Delegates will be responsible for booking their own flights and accommodation, and will be required to arrive in Milan, Italy to attend the welcome breakfast meeting on 11/01/2024 at 10:30am at the exhibition.
row-end col-sm-12 col-md-5
 

Details

 
 
 
 
 
Trade Mission: Milano Home 2024
 
 
Date: 11 - 14 January 2024
 
 
Location: Milan, Italy
 
 
 
 
 

Contact DBT

 
 
 
 
 
 

If you have any queries relating to international trade why not contact our Export Support Service:

 
 
 
 
 
contact: great.gov.uk/support/guidance-and-support/
 
 
 
 
 
visit: great.gov.uk
 
 
 
 
 
 
row-start col-xs-12 colour-section row-end
Express your interest
A full programme will be confirmed upon registering an expression of interest of the mission.
Places on this trade mission are limited. So, use the link below to view further information or to register your interest in joining us today, free and without obligation.
Please note: businesses must be based in the Midlands region. The final closing date for applications is Friday 24th November 2023, and your place is not guaranteed until you have completed an application form and it has been approved.
For any other export related enquiries contact the Department for Business and Trade in the Midlands at dbtmidlands@businessandtrade.gov.uk
Organised by: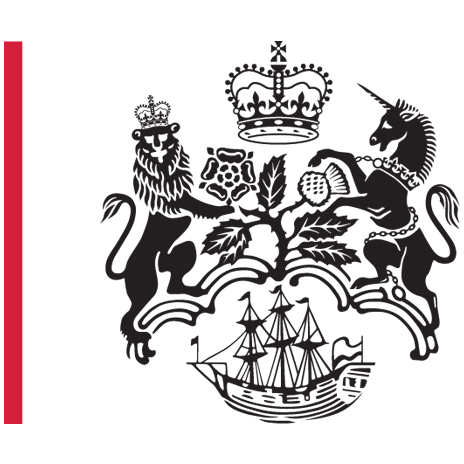 The Department for Business and Trade (DBT) is the Government Department that helps UK based companies succeed in the global economy. We also help overseas companies bring their high-quality investment to the UK's dynamic economy, acknowledged as Europe's best place in which to succeed in global business.