row-start col-md-7 #top-section top-section #about-section no-pad-bottom-section
Join us for this exclusive session about the Halal Food & Drink Market and the opportunities for businesses in this growing sector.
The Halal food market is projected to experience significant growth due to the rising demand from both Muslim and non-Muslim consumers. The industry is expected to hit almost $4 trillion by 2028. In 2019 alone Halal consumers spent a staggering $1.17 trillion US dollars on Food & Drink.

We will be joined by Dr. Amer Rashid, Technical Director & Dr. Mah Hussain Gambles, Quality lead from the Halal Certification Organisation as we take a deep dive into the Halal Food & Drink Sector Industry.
What the session will cover:-
What is meant by a product being Halal and the process?
Pitfalls & Cultural Considerations
How big the market is for Halal Products and what the opportunities are?
The steps needed to be Halal certified.
Case studies on businesses who have been successful being Halal certified and how this has helped them grow their Food & Drink international sales.
The support available for businesses in the Halal Food & Drink Sector.
Q&A with Experts from the Halal Certification Organisation
About the Halal Certification Organisation (HCO)
Halal Certification Organisation (HCO) is an independent halal certification body which uniquely comprises of a multitude of industry experienced professionals and experts in their disciplines who oversee the vision, progress and governance of the organisation. The Independent Halal Certification Advisory Board includes Islamic theologians, medical practitioners, veterinary surgeons, pharmacists, food technologists, microbiologists and a social scientist.
HCO's goal is the consistent delivery of halal, healthy and hygienic standards in consumables including meat, food, beverages, pharmaceuticals and cosmetic Industry in line with their national laws and Islamic dietary compliance laws. These are international standards recognised throughout the world. The strength of HCO's training is ensured independently through a 'Centre of Excellence in Halal Compliance and Training' (CEHCT). HCO' s goal is promoting education and awareness programmes within industry and with consumers.
HCO serves the Muslim community by providing halal product assurance from farm to fork through production staff training, trained inspectors, technical auditors and managers.
row-end col-sm-12 col-md-5
 

Details

 
 
 
 
 
Halal Certification and Opportunities in the Food & Drink Sector
 
 
 
 
 

Date: Tuesday 28th November

 
 

Time: 10.00am - 11.00am

 
 

Location: MS Teams

 
 
 
 
 

Contact DBT Midlands

 
 
 
 
 
 

If you have any queries relating to international trade why not contact us. With staff in offices across the globe, we can help you find the answers.

 
 
 
 
 
email: dbtmidlands@businessandtrade.gov.uk
 
 
call: 0300 303 8955
 
 
visit: great.gov.uk
 
 
 
row-start col-xs-12 colour-section row-end
Registration
Use the link below to register for this exclusive webinar.
Please note joining links will be sent out 1 week before the webinar.
For any other export related enquiries contact the Department for Business and Trade in the Midlands at dbtmidlands@businessandtrade.gov.uk or call our export support service on 0300 303 8955.
Organised by: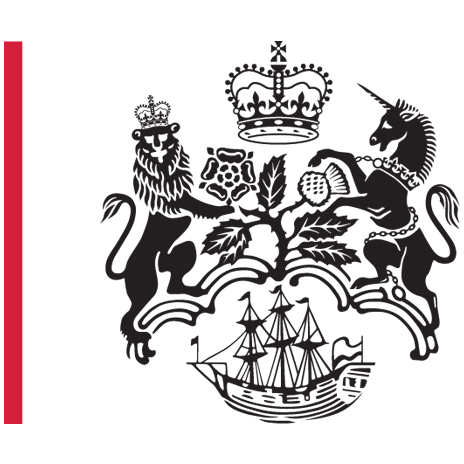 Department for Business and Trade (DBT) is the Government Department that helps UK based companies succeed in the global economy. We also help overseas companies bring their high-quality investment to the UK's dynamic economy, acknowledged as Europe's best place in which to succeed in global business.