row-start col-md-7 #top-section top-section #about-section no-pad-bottom-section
The UK government is committed to promoting women's economic empowerment and this mission will enable more women-led businesses to grow through exporting.

DBT Midlands and the British Embassy in Copenhagen invite 10-15 Midlands-based women-led* high export potential businesses to join this export development visit during International Women's Week 2024. Connect to business opportunities in Denmark, share and celebrate how the UK and Denmark support female entrepreneurs and meet industry experts from Department for Business & Trade, Danish and international businesses, and women who have all made an impact, keen to exchange experiences and knowledge with you.


Denmark is one of the EU's best-performing economies and #1 in Europe in the World Bank's Ease of Doing Business Index. It enjoys low inflation, a healthy economic growth rate and low unemployment. English is widely spoken and doing business is very similar to the UK.

New (April 2022) legislation and peer pressure through Confederation of Danish Industry Organisation (DI) require a more equal gender composition in management and boards in both larger private companies and in the public sector.
 
​​​​Why Join this Mission
Bespoke 1-2-1 Meetings with potential partners
The DBT Denmark team will seek to arrange tailored 1-2-1 meetings for your business with selected partners to assist you in finding new customers, business partners, and / or international opportunities.
 
Learn from industry experts
Key experts from industry, academia and government are ready to share their insights, opinions, and best practices to ensure that you are equipped to navigate Danish industry across multiple sectors to ensure trading success.
 
Value for money
In market accommodation and programme costs will be covered by DBT – participants will only need to pay for their travel and some meals.

Eligible Sectors
Technology: Businesses that utilise software and or technology as a driving factor for their business. Includes companies operating directly with technology, but also those who optimise their business with the help of technology.
Green construction: Products or services that are environmentally responsible and resource-efficient throughout a building's life-cycle: from planning to design, construction, operation, maintenance, renovation, and demolition. 
Future cities: Products or services that seek to address climate change, ageing populations, food/energy/water Insecurity
Future mobility: Electrification of vehicles, connected & autonomous vehicles and Mobility-as-a-Service.
Sustainable consumption: Products and services that minimise impact on the environment
Food & Drink: Organic and / or sustainable products


*For this mission we are defining women-led businesses as those whose ownership is at least 51% female, or which have at least one woman in a senior management position.
Please use the link below to view more details on this mission.
row-end col-sm-12 col-md-5
 

Contact DBT Midlands

 
 
 
 
 
 

If you have any queries relating to international trade why not contact us. With staff in offices across the globe, we can help you find the answers.

 
 
 
 
 
email: dbtmidlands@trade.gov.uk
 
 
visit: great.gov.uk
 
 
 
 
 
 
 
 
 
row-start col-xs-12 colour-section row-end
Register your Interest
Please use the link below to register your interest in joining us today, free and without obligation.
 

Please note that businesses must be based in the Midlands region.

For any other export related enquiries contact the Department for Business and Trade in the Midlands at dbtmidlands@businessandtrade.gov.uk.
Organised by: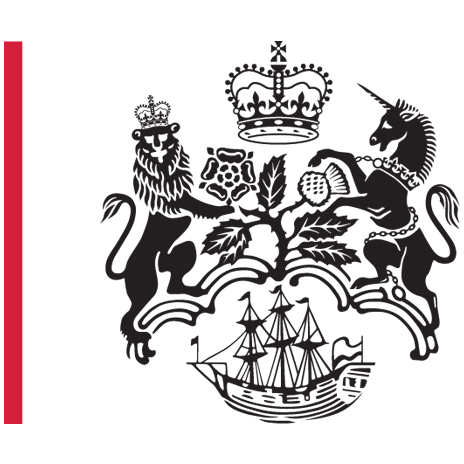 The Department for Business and Trade (DBT) is the Government Department that helps UK based companies succeed in the global economy. We also help overseas companies bring their high-quality investment to the UK's dynamic economy, acknowledged as Europe's best place in which to succeed in global business.