row-start col-xs-12 row-end promo-section grey-section center #become-sponser-section
Become a Sponsor
Send Us A Message Today and We Will Create The Solution For You
SEND A MESSAGE
row-start col-xs-12 row-end sponsors-section center
May 2018 Sponsors
See why these companies believe so strongly in what AIM Summit does. With each AIM Summit we gather a larger attendance through our strategic sponsorships and supportive members. Learn more on how and why to join our sponsors
row-start col-xs-12 center sponsors-lead-section
Platinum
col-xs-12 row-end box-layout sponsors box-section center
Dalma Capital
Our Lead sponsor packages is reserved for the Leaders of the Alternative Investment Management Summit Who Promote and Develop the Industry as a whole. Dalma Capital is an alternative investment accelerator focused on helping emerging managers, family offices and institutions set up and manage alternative investment products and portfolios. The platform is based on three pillars with the first pillar being our glob-al legal & regulatory framework, the second pillar being our institutional operational infrastructure and the third pillar being our vast capital introduction network.
View website
row-start col-xs-12 center sponsors-gold-section
Strategic Partners
col-xs-12 row-end box-layout sponsors box-section center
ADGM
Abu Dhabi Global Market is a broad-based international financial centre for local, regional and international institutions, established in accordance with the Federal Law No (8) of 2004, Federal Decree No (15) of 2013, Cabinet Resolution No (4) of 2013, and Abu Dhabi Law No (4) of 2013. ADGM's three independent authorities – the Registration Authority, the Financial Services Regulatory Authority (FSRA) and ADGM Courts – ensure that our business-friendly environment operates in line with international best practice that are recognised by major financial centres across the world. In collaboration with other International Financial Centres, global institutions and regulators, Abu Dhabi Global Market develops and supports member institutions with the regulatory framework, legal jurisdiction and attractive business environment they need for sustainable business growth.
View website
row-start col-xs-12 center sponsors-lead-section
Gold
col-xs-12 row-end box-layout sponsors box-section center
ADS
Abu Dhabi-based ADS Securities provides sophisticated forex, bullion and commodities trading solutions to institutional and private investors. Institutional clients include banks, global and regional hedge funds, asset managers, investment banks and non-bank financial institutions. These are equally split between Europe, the Middle East and Asia. Private clients range from individual private traders through to experienced business people managing both personal and family assets. ADS Securities is the largest brokerage by volume in the Middle East and one of the fastest growing forex and investment companies globally. ADS Securities offers: Execution – we are continually investing in our technology in order to provide you with the fastest execution Price - our access to deep liquidity is reflected in some of the best prices anywhere in the world Support - we offer 24/6 support and 24/5 trading. Regulated by the Central Bank of the UAE, ADS Securities is a very well capitalised company. The financial strength of the company has allowed on-going investment in technology; access to tier one liquidity providers and the provision of a very high level of client support. Located in a stable and secure marketplace, ADS Securities is a new force in global trading. The company is focused on providing the consistent spreads and prices institutions and individual are looking for. Located between the Far-East and Europe ADS Securities helps bridge flows and maintain liquidity from the closing of Singapore through to the opening of London.
View website
Barclays
Barclays is a transatlantic consumer and wholesale bank offering products and services across personal, corporate and investment banking, credit cards and wealth management, with a strong presence in our two home markets of the UK and the US. With over 325 years of history and expertise in banking, Barclays operates in over 40 countries and employs approximately 80,000 people. Barclays moves, lends, invests and protects money for customers and clients worldwide. For further information about Barclays, please visit our website home.barclays
View website
FSBC
View website
FSBC unite the crypto and fiat worlds. The platform will use open protocol on blockchain with token required to operate the platform. The FSBC Token has the capacity to be used all over the World by many players to revolutionize the business model of the financial & crypto industries.
row-start col-xs-12 center sponsors-silver-section
Silver
col-xs-12 row-end box-layout sponsors box-section center
Apex
Silver Sponsor
The Apex Group, established in Bermuda in 2003, is one of the world's largest fund administrators with offices in 37 locations worldwide. Apex has continually improved and evolved its product suite by surrounding these core administrative services with additional products spanning the full value chain of a fund: from middle office regulatory products to corporate services plus custody and depositary solutions. With $535bn in assets under administration, Apex now administers the investments of some of the largest funds and institutional investors in the world. www.apexfundservices.com
View website
row-start col-xs-12 center sponsors-broadcaster-section
Official Arabic Broadcaster
col-xs-12 row-end box-layout sponsors box-section center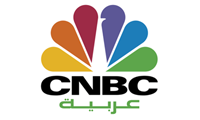 CNBC Arabia
Media
CNBC Arabia is the Arab World's preeminent and first 24-hour Arabic language financial and business information Channel, presenting in-depth & up-to-the-minute coverage of regional and international affairs from an Arab economic perspective. CNBC Arabia brings real-time information to the most influential, powerful and affluent audience in the Middle East and Northern Africa. Building on the most comprehensive economic and financial news gathering infrastructure, with the best journalists in the region, CNBC Arabia presents relevant coverage of regional and International business events - engaging audiences with information to act on. As the first business channel to deliver live regional market data in the Middle East through its signature ticker, comprehensive and analytical reporting, with credible and informed anchors, CNBC Arabia enables investors to make quick and informed decisions in a dynamic and changing environment. Broadcasting to the Middle East and North Africa, from Dubai, free – to – air on Nilesat and Arabsat, with bureaus in major MENA region, CNBC Arabia is supported by the global newsgathering resources of CNBC
View website
row-start col-xs-12 center sponsors-lead-section
Round Table Sponsors
col-xs-12 row-end box-layout sponsors box-section center
Smart Containers
Smart Containers Group is a Swiss high-tech container provider aiming to create the first fully autonomous container based on blockchain technology, consequently disrupting the logistics industry. Blockchain-based software and an IoT infrastructure is the core of Smart Containers Group strong technological ground, enabling to track and monitor each container around the world and making Smart Containers Group the largest provider of IoT airfreight containers on the market today. It's pharma division SkyCell is already among the top four providers of pharma containers in the industry through the combination of hardware, software and services. Through the FoodGuardians division, the next generation of reusable containers and boxes to transport temperature sensitive food products will be offered regionally and globally, preserving the product's freshness and traceability. View website
Coin Analyst
CoinAnalyst is an information and analysis platform for all cryptocurrencies and ICOs worldwide. Purchase and sale decisions can be made on the basis of valid data and intelligent analyses. This enables the user to identify opportunities and risks and react promptly and proactively to price fluctuations. The application thus creates a high degree of transparency when it comes to operating in this new and volatile market.
row-start col-xs-12 center sponsors-media-section
Media
col-xs-12 row-end box-layout sponsors box-section center

CrowdReviews
Media
CrowdReviews.com is a transparent online platform for determining which products and services are the best based on the opinion of the crowd. The crowd consists of Internet users which have experienced products and services first-hand and have an interest in letting other potential buyers their thoughts on their experience. CrowdReviews.com is driven by an algorithm allowing for both customers and providers of products and services to understand how the rankings are determined. The service can be used by potential buyers to learn more about their vendors prior to making a purchasing decision.
View website

Preqin
Media
Preqin is the leading source of information for the alternative assets industry, providing data and analysis via online databases, publications and complimentary research reports. Preqin is an independent business with over 350 staff based in New York, London, Singapore, San Francisco, Hong Kong, Guangzhou and Manila, serving over 60,000 customers in over 90 countries. Preqin has the most comprehensive and extensive information available on the private equity and venture capital, hedge fund, real estate, infrastructure, private debt and natural resources industries, encompassing funds and fundraising, performance, fund managers, institutional investors, deals and fund terms. Leading alternative assets professionals from around the world rely on Preqin's services daily, and its data and statistics are regularly quoted by the financial press.
View website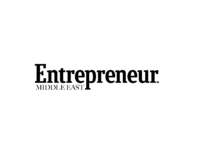 Entrepreneur Middle East
Media
Entrepreneur Middle East (ME) is a licensee of U.S.-based Entrepreneur, a monthly print publication devoted to business endeavors that acts as a valuable resource for businesspeople globally. In addition to print, Entrepreneur as a global brand makes strategic use of various other mediums in the realm of web and social media. Entrepreneur ME, in adherence with our global parent company standards, is committed to localized and high quality content delivery under the following section headers: Tech, Money, Start It Up, 'Treponomics, and Culture.
View website

The Business Year
Media
The Business Year (TBY) is a global media group specializing in economic news, research on national economies, and business intelligence across emerging markets. With operations in over 35 countries, we bring first-hand insights to investors, businesses, and governments worldwide.
View website
Kalimat
row-start col-xs-12 center sponsors-partner-section
Research Partner
col-xs-12 row-end box-layout sponsors box-section center
CAIA
Partner
The Chartered Alternative Investment Analyst (CAIA) Association, founded in 2002, is the world leader in alternative investment education. The CAIA Association is best known for the CAIA Charter®, an internationally recognized credential granted upon successful completion of a rigorous two-level exam series, combined with relevant work experience. Earning the CAIA Charter is the gateway to becoming a member of the CAIA Association, a global network of over 9,000 alternative investment leaders located in nearly 90 countries, who have demonstrated a deep and thorough understanding of alternative investing. CAIA also offers the Fundamentals of Alternative Investments Certificate Program®, an online course that provides an introduction to the core concepts of alternative investing. Having grown rapidly, the CAIA Association now supports vibrant chapters for its Charter Holder members located in financial centers around the world, produces world class research publications, and sponsors educational and networking events to help the CAIA community keep pace with the industry. CAIA is considered a leading authority and trusted voice for providing perspective on industry trends and developments worldwide. For more information, please visit CAIA.org.

Further information may be found via our website : www.caia.org or you may contact: Joanne Murphy, Managing Director, Asia Pacific – jmurphy@caia.org / Tel: +852 3752 0494; Wendy Leung, Assistant Director, Asia Pacific – wleung@caia.org / Tel: +852 3752 0495 or Peter Douglas, Director, CAIA Foundation– pdouglas@caia.org / Tel: +65 6536 4241

View website
AIMA
Partner
Founded in 1990, the Alternative Investment Management Association (AIMA) has over 1,600 corporate members and over 10,000 individual contacts in over 50 countries. Members include hedge fund managers, fund of hedge funds managers, prime brokers, legal and accounting firms, investors, fund administrators and independent fund directors. AIMA's manager members collectively manage more than $1.5 trillion in assets.
View website
row-start col-xs-12 center sponsors-exhibitor-section
Moderators
col-xs-12 row-end box-layout sponsors box-section center
Bloomberg
Moderator
View website
FT
Moderator

View website
EY
Moderator
View website
row-start col-md-6 split-section
With Unique Sponsorship comes unique oppoirtunites.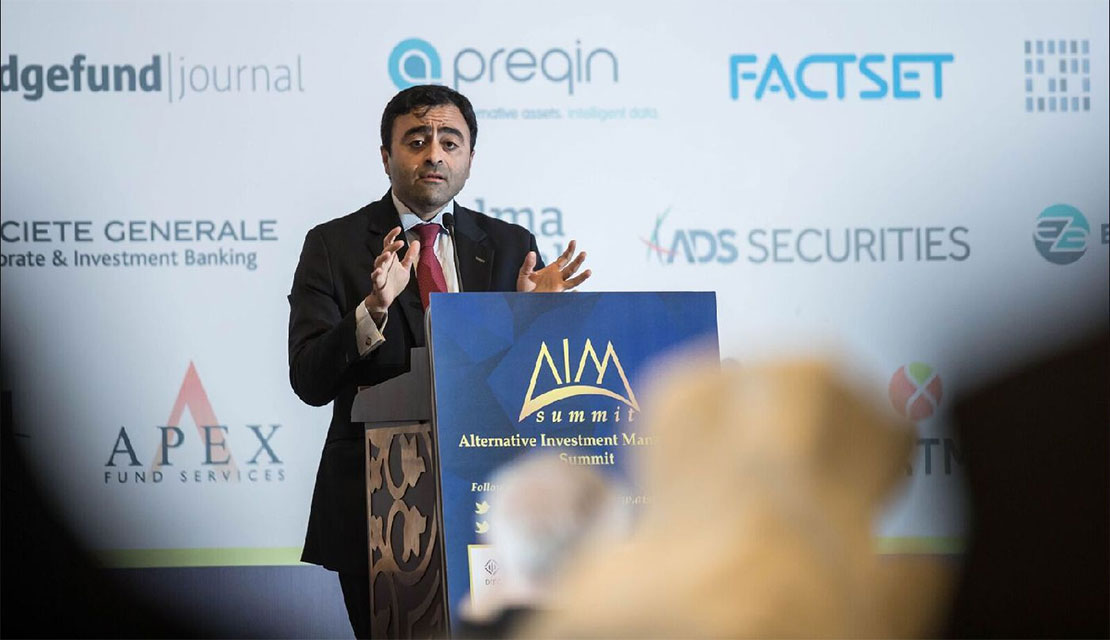 row-start col-md-6 col-md-offset-6 split-section reverse-split-section
Register to network with highly intellegent and respected members of the alternative investment industry.
Joining our team, we will give you the access you deserve. Highly efficiant networking at each event through our careful screening process ensures only the right individuals attend.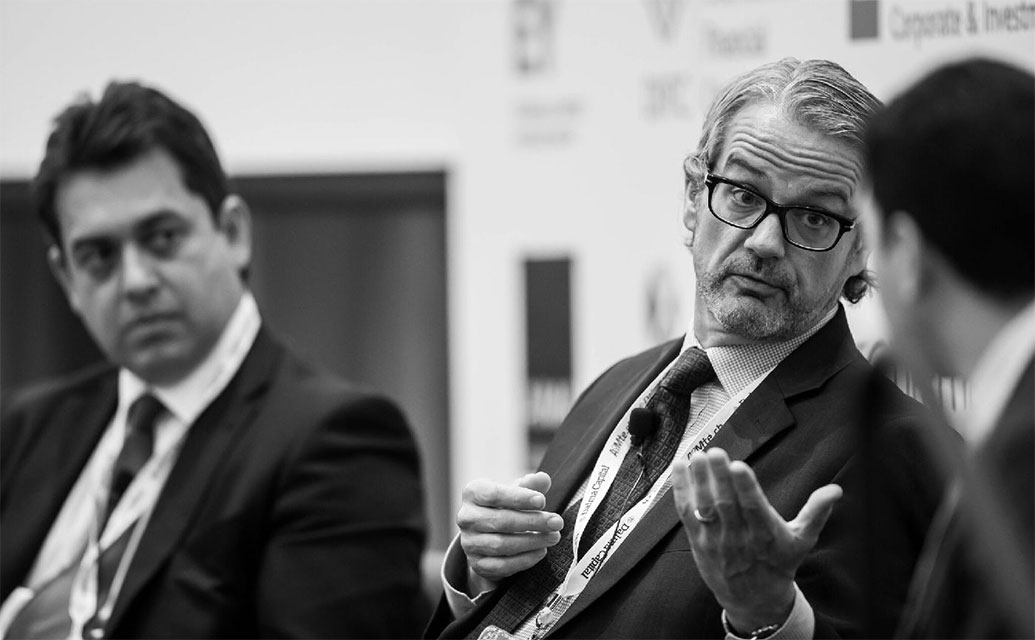 row-start col-xs-12 row-end benefits-section grey-section
Benefits of Sponsoring AIM Summit
You will recieve global recognition with logo presence in our marketing campaign
You will receive a significant impact on your ability to position yourself as a key player.
Your team will be able to establish direct contact with the region's largest investors.
Opportunity to exhibit your materials to our primarily buy side attendees.
Your company will be directly promoted to the audience by the conference chair.
The AIM Summit team will assist you in setting up the right meetings.
You will be able to invite clients and contacts to the event.