row-start col-md-7 #top-section no-pad-bottom-section new-section
About World Expos
World Expos welcome tens of millions of visitors, allowing countries to build extraordinary pavilions, showcase industrial progress, and drive infrastructure projects transforming the landscape of a city for years to come.
These global events offer discussion forums aimed at finding solutions to the universal challenges of our time such as urbanism (Expo 2010 Shanghai) or nutrition (Expo 2015 Milan). In 2020, Dubai will host the next World Expo with the theme 'Connecting Minds, Creating the Future', which is anticipating:
25 million visits
70% coming from beyond the nation's border
The largest proportion of international visits in Expo history
col-sm-12 col-md-5 top-80 row-end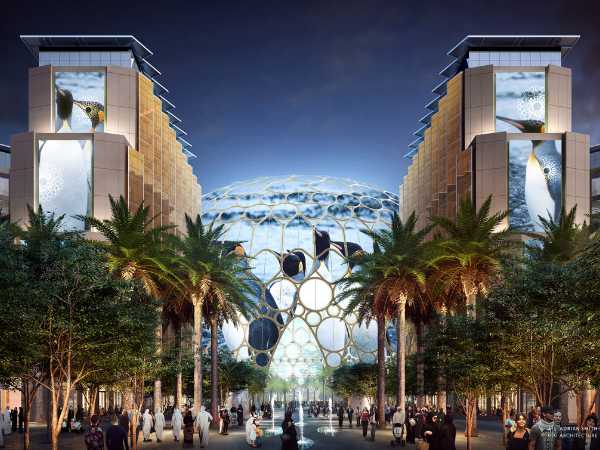 row-start col-xs-12 video-section row-end no-pad-top-section
About Expo 2020 Dubai
The core theme of Expo 2020 Dubai is Connecting Minds, Creating the Future. It signals the global need to work together to inspire future generations and to develop partnerships across sectors, organisations, and geographies to address the many needs of our fast changing world. With sub-themes of Opportunity, Mobility and Sustainability (reflected in the three thematic zones of the Expo), Expo 2020 Dubai aims to encourage international partnerships to deliver sustainable solutions to global problems.
Audience
Global visitors attending Expo 2020 Dubai will include the general public, business and cultural thought leaders and global Heads of Government that the UK seeks to influence and partner with. The audience will convene in Dubai for six months to hear the future ambitions of 180 countries seeking to collaborate and develop solutions. Expo 2020 Dubai provides an unrivaled global platform to promote the UK as a global hub for innovation. Through our participation we will increase the propensity for global audiences to study, visit and do business in the UK.
Opportunities for UK companies
Expo 2020 Dubai represents a major commercial opportunity for UK companies across multiple sectors including construction, fit-out, technology, security and events. With leading British expertise already involved in the design construction and planning of Expo 2020 Dubai, DIT are supporting UK companies who can offer something innovation to this project. With 'The World in One Place', Expo 2020 Dubai could be the springboard for securing work across the region and beyond.
For Expo 2020 Dubai related opportunities search 'Expo' at: Export Opportunities