Speakers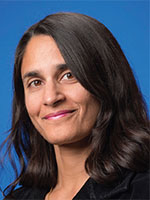 Professor Sonia Anand
Dr. Sonia Anand is a Professor of Medicine and Epidemiology at McMaster University, and a Senior Scientist at the Population Health Research Institute. She is also a vascular medicine specialist at Hamilton Health Sciences and McMaster University. Dr. Anand holds the Canada Research Chair in Ethnic Diversity and Cardiovascular Disease and the Heart and Stroke Foundation of Ontario/Michael G. DeGroote Chair in Population Health Research. Her present research focuses upon the environmental and genetic determinants of vascular disease in populations of varying ancestral origin, women and cardiovascular disease.
Dr. Anand received a Doctor of Medicine from McMaster in1992, Internal Medicine Training at McMaster and a Fellowship of the Royal College of Physicians and Surgeons of Canada in 1996. She further received her Master's in Clinical Epidemiology at McMaster in 1996 and Ph.D. in Health Research Methodology at McMaster in 2002. In 1996, Dr. Anand received a Canadian Institutes of Health Research Clinician Scientist Awards (Phase 1 and Phase 2) which she held from 2003-2008. Her current research includes leading cohort studies including two birth cohorts - one among South Asian women of the greater Toronto area and the second among Indigenous women from the Six Nations Reserve. Further she is a co-PI of the Canadian Alliance of Health Hearts and Minds cohort study funded by the Canadian Partnership Against Cancer and Heart and Stroke Foundation of Canada. Her work is widely published amongst academic and peer-evaluated journals and she teaches clinical epidemiology courses in methodology and cardiovascular disease at McMaster University.
Return to Top of Page - Return to Programme
---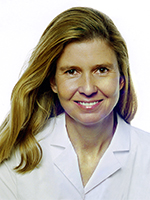 Professor Corinna Brunckhorst
Corinna I.B. Brunckhorst, MD, FESC is Professor of Cardiology and Co-Director of Arrhythmias and Electrophysiology at the University Heart Center in Zurich, Switzerland.
She was born in Freiburg, Germany and studied at the medical schools of the Ludwig Maximilian University in Munich, the Free University of Berlin and the University of Hamburg where she graduated with full honors. In addition, she undertook clinical traineeships at the University of Aberdeen in Scotland, the University of New South Wales in Sydney, the University of California San Diego, the University of Capetown and at Harvard Medical School. She holds the ECFMG certificate and subsequently obtained the Massachusetts Medical Licence after having completed the American Medical Graduate Examination in the Medical Sciences (FMGEMS). She had her postgraduate training in Internal Medicine and Cardiology at the University Hospital Rudolf Virchow, the University Hospital Benjamin Franklin and the German Heart Center Berlin. As an ensuing step she completed a two and a half year clinical and research electrophysiology fellowship at Brigham and Women's Hospital in Boston. Since the year 2000 she has been staff member at the University Hospital in Zurich, Switzerland. In 2004 she habilitated to become adjunct professor (venia legendi) at the University Zurich. She was offered the co-head position of Cardiology and Pulmonary Medicine at the University Hospital Benjamin Franklin Berlin in 2006 but decided to stay at the University of Zurich to become Senior Staff and Professor of Cardiology. In 2007 she was appointed co-director of arrhythmias and electrophysiology.
Corinna Brunckhorst is a fellow of the European Society of Cardiology (ESC) and board member of the European Heart Rhythm Association (EHRA). She serves as reviewer for numerous international cardiology journals and has been associate editor of the European Heart Journal since 2012. She has widely published in all major cardiology journals and edited/co-authored multiple books.
She is founder of the Swiss Arrhythmogenic Right Ventricular Cardiomyopathy (ARVC) Center of Excellence, is a member of the international ARVC Task Force and co-authored the international consensus statement on the treatment of this disease. Her research is focused on the diagnosis and treatment of arrhythmias with particular emphasis on atrial fibrillation, ventricular tachycardia, catheter mapping and ablations, risk stratification and the management of ARVC.
Corinna Brunckhorst was World Medical Tennis champion in 1997.
Return to Top of Page - Return to Programme
---
Professor Morris Brown
Morris Brown, FMedSci, was the Foundation Professor of Clinical Pharmacology in the University of Cambridge, and is now Professor of Endocrine Hypertension at Barts and the London School of Medicine. He was President of the British Hypertension Society 2005-2007 and led the British Heart Foundation-funded PATHWAY programme of three trials in patients with hypertension, published in Lancet and Lancet Diabetes Endocrinology. His current interest is the discovery and translation of molecular mechanisms in Primary Aldosteronism, leading to non- (or minimally) invasive techniques – PET CT, endoscopic ablation – for the cure of hypertension. He was awarded the Lilly Gold Medal of the British Pharmacological Society (2002), the Walter Somerville Medal of the British Cardiac Society (2006). His introduction of the AB/CD rule, and innovations in management of phaeochromocytoma and Conn's syndrome, led to the Hospital Doctors' Award in 2003, and RCP/Lancet award in 2016, and International Society of Hypertension's Robert Tigerstedt Lifetime Achievement award in 2018.
Return to Top of Page - Return to Programme
---
Professor Bernard Gersh
Professor of Medicine at Mayo Clinic College of Medicine. Past positions include The W. Proctor Harvey Teaching Professor of Cardiology and Chief, Division of Cardiology at Georgetown University. He received his MB, ChB, from the University of Cape Town and his D.Phil degree from Oxford University where he was a Rhodes Scholar. He received the degree of Ph.D. (honoris causa) from The University of Coimbra, Portugal in 2005.
He has 1182 publications (1034 manuscripts and 148 book chapters) (h-index 132). He was named in the Thomson Reuters list of individuals with the greatest number of cited scientific papers 2002-2012. Dr. Gersh is the editor of 15 books and on the editorial board of 27 journals, including The European Heart Journal (Deputy Editor) He is Editor-in-Chief of UpToDate in Cardiology.
He has received Teacher of the Year Awards from the Division of Cardiovascular Diseases Mayo Clinic and numerous Visiting Professorships and Invited Lectures both nationally and internationally. He is an Honorary /\Fellow of multiple international societies, an Honorary Professor of Medicine at the University of Cape Town, and an Adjunct Professor of Medicine at Duke University Please add an Honorary Professor at the University of London.
Dr. Gersh was the 2004 recipient of the Distinguished Achievement Award of the AHA Council of Clinical Cardiology and the 2007 recipient of the ACC Distinguished Service Award. , the Hatter Award for "Advancement in the Cardiovascular Science" from University College London and the University of Cape Town 2009 and 2016 Dr. Gersh is the recipient of the 2012 James B. Herrick award of the AHA and the Distinguished Scientist Award of the AHA in 2016., and in 2013 he was designated Master of the American College of Cardiology. At ESC in 2013 he was designated as one of four "legends of modern cardiology" and in 2010 and 2016 he received the Silver and Gold Medals of the European Society of Cardiology. Dr. Gersh is the 2015 recipient of the Mayo Clinic Distinguished Alumni Award.
Return to Top of Page - Return to Programme
---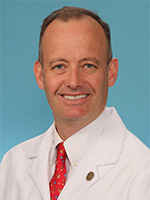 Professor Ben Humphreys
Dr. Benjamin Humphreys received his AB from Harvard College and his M.D. and Ph.D. degrees from the Case Western Reserve University Medical Scientist Training Program. He trained in internal medicine at Massachusetts General Hospital and in nephrology at Brigham and Women's Hospital and Massachusetts General Hospital. He was a member of the faculty at Harvard Medical School from 2005 - 2015, rising to the rank of Associate Professor where he also served as Director of the Harvard Stem Cell Institute Kidney Group. In 2015 Dr. Humphreys was recruited to Washington University in St. Louis, where he is Chief of the Division of Nephrology, serves as the Joseph Friedman Professor of Renal Diseases and leads 35 faculty and 165 staff and trainees. He has doubled the number of physician scientists on faculty and research awards have increased from 4.2 to 6.7M during his tenure. Dr. Humphreys is an internationally recognized investigator in kidney fibrosis, stem cells and regenerative medicine. His NIH-funded laboratory has special expertise in genetic mouse models of kidney disease, stem cell biology including organoids and transcriptomics. He serves on four editorial boards, is the elected Secretary Treasurer of the American Society of Clinical Investigation, is past program chair of the American Society of Nephrology Annual Meeting, has published over 60 peer-reviewed original research articles in such journals as Cell Stem Cell, Journal of Clinical Investigation and PNAS and holds five patents. His work has been cited over 10,000 times. Current efforts in his laboratory focus on single cell RNA-sequencing to define the molecular circuitry of kidney injury and repair including as a participating lab in the international Human Cell Atlas Consortium.
Return to Top of Page - Return to Programme
---
Professor Mansoor Husain
Dr. Mansoor Husain is the Executive Director of the Ted Rogers Centre for Heart Research and a Professor of Medicine at the University of Toronto. He is also Director of the Toronto General Hospital Research Institute and an Attending Staff Cardiologist at the University Health Network. Dr. Husain was the gold medallist in Medicine at the University of Alberta, completed his clinical training at the University of Toronto, and undertook post-doctoral training in the Program of Excellence in Cardiovascular Biology at the Massachusetts Institute of Technology. His current research aims to elucidate the molecular bases of cardiovascular diseases such as hypertension, atherosclerosis and heart failure, with a particular emphasis on identifying therapeutic targets involved in pathophysiology. Dr. Husain's research has improved our understanding of the cardiovascular mechanisms of glucagon-like peptide-1 and related anti-diabetic drugs.
Return to Top of Page - Return to Programme
---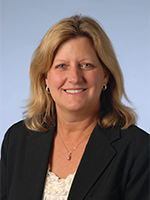 Professor Sharon Moe
Sharon M. Moe, MD, is the Director of the Division of Nephrology and Stuart A. Kleit Professor of Medicine for the Indiana University School of Medicine. She has been a faculty member at Indiana University since 1992, and in 2019 was named Distinguished Professor at IU. She has also served as the Associate Dean for Research Support in the IU School of Medicine and the Vice-Chair for Research in the Department of Medicine. Dr. Moe is the principal investigator for several ongoing basic and clinical research studies in the field of Chronic Kidney Disease -Mineral Bone Disorder (CKD-MBD), including studies on vascular calcification, mineral metabolism and bone metabolism in kidney disease. Her research has been funded by the NIH and Veterans Affairs for over 20 years, in addition to funding from Foundations and Pharmaceutical companies. She has authored over 200 scientific manuscripts, teaching manuscripts and textbook chapters. Dr. Moe served on the National Kidney Foundation's Bone and Mineral metabolism K/DOQI clinical practice guidelines in 2003, was co-chair of the international KDIGO Mineral and Bone guidelines released in 2009, and a member of the 2017 update committee. She has serves on numerous ad hoc NIH study sections, and was recently named as a standing member to the AMSC study section. Key Honors include election to the American Society for Clinical Research in 2005; the National Kidney Foundation in Gareb Eknoyan Award for exceptional contributions to key initiatives of the such as the Kidney Disease Outcomes Quality Initiative (KDOQI) in 2009; Councilor to the AHA Kidney Council (2002-2004), International Society of Nephrology (2005-2007), Councilor for the American Society of Nephrology from 2008- 2015; President of the American Society of Nephrology from 2013-2014, and election to the American Association of Physicians (AAP) in 2017.
Return to Top of Page - Return to Programme
---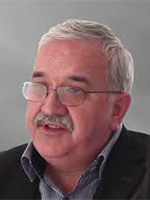 Professor Sir Stephen O'Rahilly
Stephen O'Rahilly's research has been concerned with the elucidation of the fundamental mechanisms underlying obesity, insulin resistance and Type 2 diabetes and the translation of those discoveries into improvements in patient care. His work has uncovered several previously unrecognised genetic causes of these diseases including some that are amenable to specific treatments. He graduated in Medicine from University College Dublin in 1981. From 1982 to 1991 he undertook postgraduate clinical and research training in general medicine, diabetes and endocrinology in London, Oxford and Harvard. In 1991 he obtained a Wellcome Trust Senior Clinical Fellowship and established his laboratory at the University of Cambridge. In 1996 he was appointed to a newly created Chair of Metabolic Medicine and in 2002 to the Chair of Clinical Biochemistry and Medicine. He is Co-Director of the Wellcome Trust-MRC Institute of Metabolic Science (IMS), the establishment of which he led. Within the IMS, he is Director of the MRC Metabolic Diseases Unit and the Metabolic Research Laboratories of the University of Cambridge. He is also Scientific Director, NIHR Cambridge Biomedical Research Centre, Honorary Consultant Physician at Addenbrooke's Hospital, a Fellow of Pembroke College, Cambridge and an Associate Faculty Member of the Wellcome Trust Sanger Institute. He has undertaken a substantial body of public service work for research charities, educational institutions and governmental organisations in the UK, Ireland and elsewhere.
He has won many awards including the Heinrich Wieland Prize, the Inbev Baillet Latour Prize, the Zülch Prize, the European Hormone Medal, the first EASD/Novo Nordisk Foundation Diabetes Prize for Excellence and the Banting Medal for Scientific Achievement. He gave the Harveian Oration of the Royal College of Physicians, London, in 2016. He was elected to the Royal Society in 2003, a Foreign Associate of the National Academy of Sciences USA in 2011, is an Honorary Member of the German Society for Internal Medicine and the Royal Irish Academy. He also holds honorary Doctorates from the Universities of Dundee, Warwick, Buckingham, University College Dublin and the Royal College of Surgeons in Ireland. He was appointed Knight Bachelor in 2013.
Return to Top of Page - Return to Programme
---
Dr Aruna Pradhan
Dr. Aruna D. Pradhan is Assistant Professor of Medicine at Harvard Medical School, Associate physician in the Division of Preventive Medicine (DPM), Brigham and Women's Hospital and staff cardiologist in the Division of Cardiovascular Medicine, VA Boston Healthcare System. Dr. Pradhan's research focus has been the evaluation of novel biomarkers in the prediction, progression, and treatment of type 2 diabetes (T2D), coronary and peripheral artery disease (PAD). She is or has been the recipient of numerous research grants sponsored by the American Heart Association, National Institutes of Health and industry. She is currently Principal Investigator of several large ongoing studies including the multinational PROMINENT trial of pemafibrate to reduce cardiovascular events in T2D patients with hypertriglyceridemia. Dr. Pradhan is Immediate-Past Chair of the American Heart Association's Council on Peripheral Vascular Diseases. She completed her cardiovascular medicine fellowship at the Brigham and Women's Hospital in 2004 and subspecialty training in echocardiography at the Massachusetts General Hospital in 2005.
Return to Top of Page - Return to Programme
---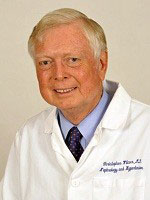 Professor Christopher Wilcox
Christopher Wilcox received his M.D. from Oxford University and Ph.D. from London University and fellowship training in nephrology and hypertension at University College, London. He has held faculty appointments at London and Cambridge Universities in the U.K., Yale, Harvard and Florida Universities in the U.S.A. He has been a faculty member in physiology, pharmacology, clinical pharmacology, neurology, general internal medicine, nephrology and hypertension. He was Chief of the Nephrology Division at Georgetown University for 24 years until 2019 and is currently Professor of Nephrology and Director of the Hypertension Center. He is a Fellow of the Royal College of Physicians (U.K.), a Fellow of the Royal Society of Medicine (U.K.) and a Master of the American College of Physicians, a fellow of the American Heart Association and a fellow of the American Society of Nephrology and has been Chair of the American Heart Association Council on Hypertension. He has published two books (in their third and sixth editions with more than 120,000 copies sold) and more than 350 papers. His work is supported by grants from the National Institutes of Health. His research interests include developing new drugs for hypertension or edema, microvascular function and the renal mechanisms of hypertension. He directs a basic science laboratory and a clinical research program. Currently, he holds the Walters Family Chair in Cardiovascular Research at Georgetown University.
Return to Top of Page - Return to Programme
---
Professor John Wilding
John Wilding leads Clinical Research into Obesity, Diabetes and Endocrinology at the University of Liverpool. He graduated from Southampton University in 1985, where he continued his clinical training until moving to the Royal Postgraduate Medical School at Hammersmith Hospital, London where he undertook specialist training in Diabetes and Endocrinology, and three years laboratory-based research into the neurobiology of obesity and diabetes. He has been a clinical academic at the University of Liverpool since 1996, and was appointed Professor of Medicine in 2005. He leads specialist services for severe obesity at University Hospital Aintree – designated a Centre for Obesity Management by the UK and European Associations for the Study of Obesity.
John's research team focusses on developing new treatments and strategies to reduce the burden of diabetes and obesity-related disease. John has published over three hundred papers, chapters and review articles related to his research interests, which include clinical trials in diabetes and obesity, adipocyte biology, and studies of metabolism.
He is an Associate Editor of Diabetic Medicine, and chairs the National Clinical Research Network Metabolic and Endocrine Speciality Group. He is a past Chair of the UK Association for the Study of Obesity, a member of the Royal College of Physicians Advisory Group on Nutrition, Weight and Health and President Elect of the World Obesity Federation. When not at work he likes to swim, bike and run and regularly competes in triathlons up to ironman distance.
---
Support
The meeting costs are underwritten by Pharmaceutical Industry. Supporters are listed here.