Cardiology, Diabetes & Nephrology at the Limits Canada 2021
Monday, 1 Tuesday, 2 March 2021
The Sheraton Centre Toronto Hotel, Toronto
Canada
Endorsed and supported by: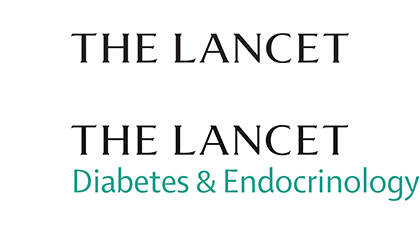 ---
The inaugural Cardiology, Diabetes & Nephrology at the Limits Canada meeting will take place in Toronto on Monday, 1 & Tuesday, 2 March 2021. This symposium celebrates the collaboration between University College London and the University of Toronto and reflects our partnership with the University of Cape Town, the Brigham & Women's Hospital, Boston and the international medical journal, The Lancet.
This meeting will bring together leading international researchers with regional experts who are at the forefront of discovery.

---
Support
CDNATL Canada 2021 is financially supported by the Pharmaceutical Industry and Academia. The Pharmaceutical Industry's financial support for the event is restricted primarily to facilitating the development of the independent medical/scientific content and speaker fees. Funds from the Pharmaceutical Industry have not been used for travel, accommodation, registration or any other ancillary expenses for participants. Supporters have had no input into the content of the independent scientific sessions or any other aspect of the meeting. Supporters are listed here.
Interested in supporting? contact: malcolmr@atthelimits.org
---
Chairs
Professor Derek Yellon
Professor Dan Drucker
Dr Mansoor Husain
Dr Gary Lewis
University College London,
Mount Sinai Hospital,
University of Toronto,
Banting & Best Diabetes Centre,
UK
Toronto, Canada
Canada
Toronto, Canada
 
Professor Alice Cheng
Professor John Cunningham
Dr Peter Libby
Professor Marc Pfeffer
University of Toronto,
Canada
UCL Medical School &
The Royal Free Hospital, UK
Brigham & Women's Hospital &
Harvard Medical School, USA
Brigham & Women's Hospital,
USA
 
Professor Theresa McDonagh
Professor Brian Rayner
King's College London, UK
The University of Cape Town, South Africa
---
Programme
The confirmed programme is HERE
---
CPD
This event is an accredited Group Learning Activity (Section 1) as defined by the Maintenance of Certification Program of the Royal College of Physicians & Surgeons of Canada and approved by the Canadian Cardiovascular Society.
---
Who should attend?
This meeting is ideal for:
Cardiologists
Diabetologists/Endocrinologists
Nephrologists
GPs / FPs
Scientists
Researchers
Pharmacists
Health Care Educators
Nurse Practitioners
And any healthcare professionals who have an interest in the future shape and direction of research and treatment in the disease areas.
---
Bursaries
Where necessary, it will be your responsibility to book and fund your travel to facilitate your attendance at the meeting. A limited number of travel or accommodation bursaries are available to qualifying attendees through grants from University College London.
 
Delegates receiving a travel bursary must provide proof of ticket purchase payment (flight only), to a maximum value of $CAD400, from outside a radius of 120kms. Delegates must attend all scientific sessions and must submit a completed feedback form post the event. Travel receipts, together with your bank details, must be submitted at least 28 days PRIOR to the event. Accommodation bursaries will include 2 nights at the meeting hotel (room only – all extras to be paid for by the delegate).
The bursaries are at the discretion of the Chairs on a first-come first-served basis and you will be advised of the success of your application within 28 days of your registration.
---
Express Interest
To express your interest in attending this meeting, please click the link HERE. This does not guarantee your place at the event.
Once your application has been verified you will receive an invitation from cdnca@atthelimits.org to register and confirm your place.
Registration includes participation in the scientific programme including access to all scientific sessions and industry symposia.
Day 1: Breakfast, coffee breaks, lunch and conference dinner.
Day 2: Breakfast, coffee breaks and lunch.
Delegates are responsible for their own travel and accommodation (if you do not qualify for either bursary). Travel insurance to be arranged by the HCP directly.