Digital Transition
"New business models in the data economy"


Focus
New technologies may offer new commercial opportunities that do not necessarily align with the societal values, the needs of cities and their citizens. To ensure development of socially responsible business models, commercial parties, governments, citizens and academics need to work together in urban Living Labs.
The main focus of the workshop is to explain the objectives of the Urban Agenda Partnership on Digital Transition and New forms of PPPP and successful urban Living Labs.
For more information about the Urban Agenda, please
click here
For more information about the Urban Agenda Digital Transition Partnership, please
click here
Draft programme
| | |
| --- | --- |
| 10:30 - 10:50: | Welcome word and state of play |
| 10:50 - 11:30: | Enabling public- private- people partnerships based on revenue models with different "currencies" (money, data, time)/ Development of socially responsible business models through cooperation in urban Living Labs, Marika Iivari, City of Oulu & Jonas Onland, City of Eindhoven |
| 11:30 - 12:00: | Case study – presentation of successful model of Living Lab (tbd) |
| 12:00 - 12:30: | Question and answers round |
| 12:30 - 13:30: | Lunch |
| 13:30 - 15:00: | Site visit |
| 15:00 - 15:30: | Other projects/initiatives to be presented (tbd) |
| 16:00: | Closure and leave to the ship |
Location
Cambridge Innovation Center Rotterdam
, Stationsplein 45, Rotterdam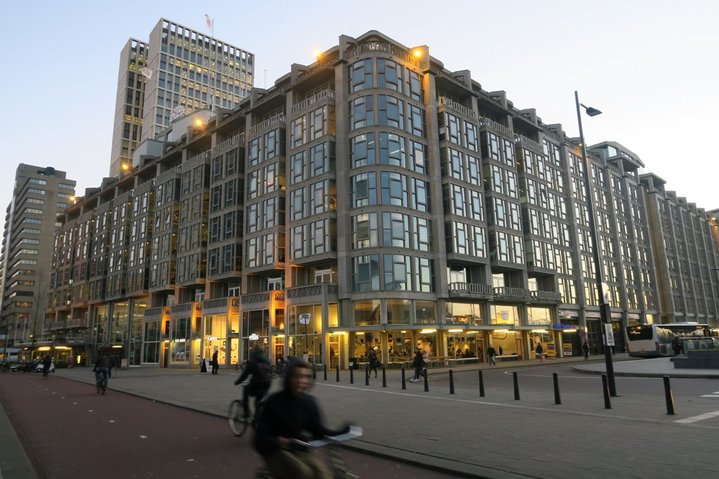 Cambridge Innovation Center (CIC) mission is to change the world through innovation by developing ecosystems that allow exceptional entrepreneurs to create new products and companies better and faster. It represents many start ups in the field of ICT and Internet of Things. CIC does this by providing infrastructure (high quality, flexible office space) and by actively building startup communities in the premium locations of future-focused cities. CIC companies have added an estimated 40,000 jobs to the economy. Many of them are into the opportunities given by digitisation.
Background information on the Partnership of Digital Transition
Members of the Partnership
Cities: Oulu (Coordinator), Sofia (Coordinator), Eindhoven, Hamburg, Helsingborg, Lisbon, Lyon, Rome, Association of Municipalities and Towns of Slovenia;
Member States: Estonia (Coordinator), Croatia, Germany, Hungary, Romania, Spain;
Stakeholders: Committee of Regions, Council of European Municipalities and Regions (CEMR), Eurocities, Urbact; 
European Commission: DG REGIO, DG CNECT

The partnership focuses on
five vertical themes and two horizontal enabler themes, which are cross-cutting the verticals:
Future Health and social care services (vertical)
eGovernment (vertical)
Urban Planning (vertical)
Future learning & skills development (vertical) 
5G / other KETs (vertical)
Data & Standardization (horizontal)
Business Models (horizontal)

Since February 2017, the Partnership on Digital Transition has worked towards defining actions which aim to contribute to and influence European legislation, funding and knowledge exchange. The partnership is currently working to integrate suggested actions into its draft Action Plan with a completion horizon of January 2018.
Please
click here
to access the background paper