row-start col-md-7 #top-section top-section new-section
Communication Matters International AAC Conference
The Communication Matters International AAC Conference is the UK's leading annual AAC event, with a diverse programme of plenaries, presentations, posters and exhibition held over two and a half days.
---
Communication Matters Conference and Coronavirus - Updated 8/12/2020:
WHILE WE CANNOT BE CERTAIN OF WHAT THE POSITION AROUND CORONAVIRUS WILL BE COME SEPTEMBER 2021, WE ARE HOPEFUL THAT THE COMMUNICATION MATTERS AAC CONFERENCE WILL BE ABLE TO GO AHEAD IN SOME FORMAT, WHETHER THAT IS IN PERSON, VIRTUALLY, OR A HYBRID OF THE TWO. PLEASE BE AWARE THEREFORE THAT THE INFORMATION ON THIS WEBSITE IS SUBJECT TO CHANGE.
---
The conference provides a unique forum to meet and exchange information with representatives from all disciplines associated with Augmentative and Alternative Communication (AAC), including AAC users, parents, personal assistants, professionals and suppliers of AAC equipment. Communication Matters encourages and supports AAC users to attend.

This year's conference will be held at the University of Leeds, a prestigious 'world class' conference venue. Integral to the conference will be the supplier exhibition in Parkinson Court, with a cafe and lounge area for delegates. Residential accommodation will be in the Storm Jameson Court hall of residence (or close by), which is at the centre of the pedestrianised campus and a short distance from the seminar rooms, dining room and exhibition. The transport links to Leeds are very good, with a nearby airport and train station.

The conference will open on Sunday 13th Sept at 1pm for registration. The last session on Tuesday 15th Sept will be at approx 3.30pm followed by tea/coffee. We are aiming to welcome over 400 attendees to the conference, which will include 80+ presentations, a very popular exhibition of the UK's leading suppliers of AAC products, social events and more.
---
row-end col-sm-12 col-md-5 top-80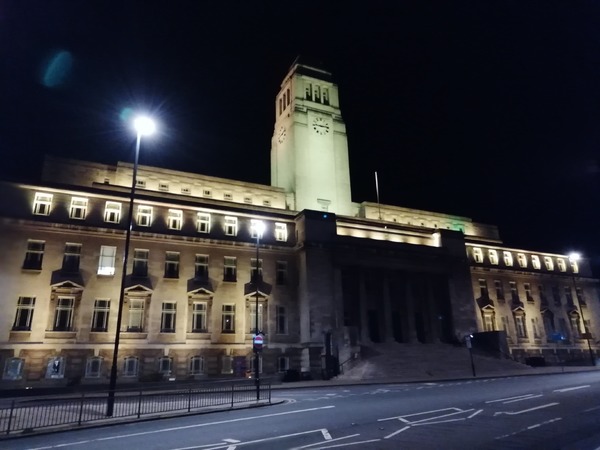 row-start col-xs-12 center colour-section row-end
Keynote Speakers
We have gathered together some of the most highly respected professionals in the industry. Among our esteemed speakers are: To Be Announced
row-start col-xs-12 center row-end
Welcome to Leeds!



row-start col-xs-12 center colour-section row-end
View from a Wheelchair - Watch our video below to see for yourself what you can expect from our conference.
row-start col-md-7 #top-section top-section new-section
E-mail: admin@communicationmatters.org.uk
Telephone: 0113 343 1533
Website: https://www.communicationmatters.org.uk/
Registered charity no. 327500
Company registered in England & Wales no. 01965474