row-start col-md-7 #top-section top-section new-section
Communication Matters International AAC Conference
The Communication Matters International AAC Conference is the UK's leading annual AAC event, with a diverse programme of plenaries, presentations, posters and exhibition held over two and a half days.
---
The conference provides a unique forum to meet and exchange information with representatives from all disciplines associated with Augmentative and Alternative Communication (AAC), including AAC users, parents, carers, professionals and suppliers of AAC equipment. Communication Matters encourages and supports AAC users to attend.

This year's conference will be held at the University of Leeds, a prestigious "world class" conference venue. Integral to the conference will be the supplier exhibition in Parkinson Court, with a cafe and lounge area for delegates. Residential accommodation will be in the Storm Jameson Court hall of residence (or close by), which is at the centre of the pedestrianised campus and a short distance from the seminar rooms, dining room and exhibition. The transport links to Leeds are very good, with a nearby airport and train station.

The conference will open on Sunday 8th Sept at 1pm for registration. The last session on Tuesday 10th Sept will be at approx 3.30pm followed by tea/coffee. We are aiming to welcome over 400 attendees to the conference, which will include 80+ presentations, a very popular exhibition of the UK's leading suppliers of AAC products, social events and more.

---
Communication Matters is thrilled to announce that along with MEETinLEEDS, we have won the Best Partnership or Collaboration category at the 2018 Conference Awards. We've always thought that a CM Conference at the University of Leeds was a fantastic event but now it's a fact! Judges Comments from the 2018 Conference Awards:

"The charity Communication Matters and MEETinLEEDS, the conference and events team at the University of Leeds, have developed a unique and beneficial partnership over the last 5 years with the Communication Matters Annual AAC Conference. The judges commented that this was an outstanding example of long term collaboration at its best. A true example of an excellent partnership and an event that delivers a real positive impact. The ambition from both parties to support and drive for inclusive change is admirable."



---
View from a Wheelchair - Watch our video below to see for yourself what you can expect from our conference.
Registered Charity No. 327500
 
---
E-mail:
admin@communicationmatters.org.uk
Telephone: 0113 343 1533
Website: 
https://www.communicationmatters.org.uk/
col-sm-12 col-md-5 row-end top-80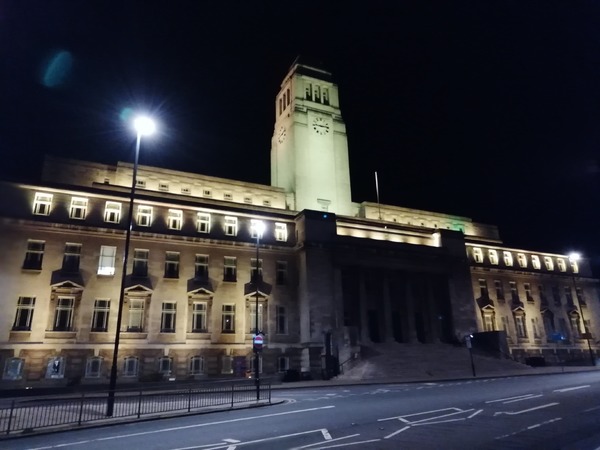 row-start col-xs-12 center colour-section row-end
Keynote Speakers
We have gathered together some of the most highly respected professionals in the industry to discuss the role in scaling companies in today's environment. Among our esteemed speakers and panelists are:
row-start col-xs-12 center row-end
Welcome to Leeds!



row-start col-xs-12 center colour-section row-end
Register
To register for the conference please click the button below.
Register Now