row-start col-md-7 #top-section top-section #about-section no-pad-bottom-section
Now in its 6th edition, the Symposium Mines Guinea Conference is firmly established as the largest mining event in West Africa, attracting over 1500 delegates, 120 speakers and 200 companies from 40 countries. The event brings together senior government officials with C Level Executives from leading mining houses along with solution providers, investors, and other key stakeholders.
The event, organised by the Ministry of Mines and Geology, Republic of Guinea, in association with AME Trade Ltd, United Kingdom, offers participants unparalleled insights into Republic of Guinea's and the region's Mining industry future. During the three days of conference, 24 – 26 April, over 60 expert panellists will share project updates, challenges in the industry, the critical role of technology in this sector and regulatory updates.
The UK will have a stand in the exhibition area of the event, offering UK companies an opportunity to present their capabilities, promote their brand and build relationships with conference attendees.
As part of the event programme, the Department for International Trade (DIT) has also secured a conference panel session which will discuss the opportunities for mine enabled economic development in Guinea.
row-end col-sm-12 col-md-5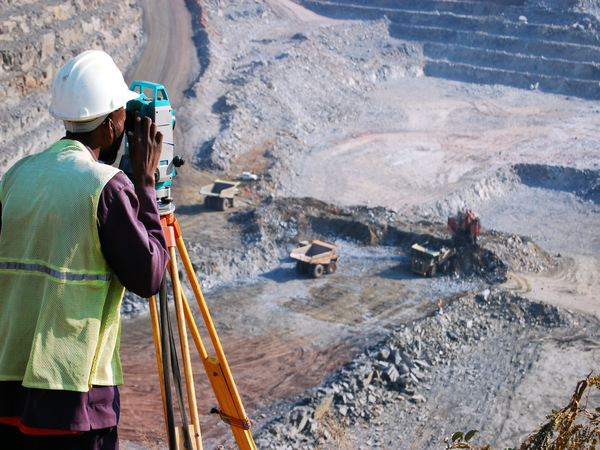 row-start col-md-7 sponsor-section no-pad-bottom-section
The UK Mining Sector
The UK is the preeminent source of mining finance, with four of the top five leading globally diversified mining companies listed in London. Supporting this access to capital, the UK is host to a huge concentration of professional service providers delivering legal, financial, due diligence and technical expertise to miners, owners, nation states and investors. 
UK consultancies and multinationals work closely with governments to support diverse and sustainable economic growth from mining sector investment, and UK firms provide leading expertise in port operations and assessment of operational logistics. 
Underpinning this expertise is world class capability of UK companies in the assessment of social and environmental impacts, through stakeholder analysis. 
Skills, learning and knowledge transfer to maximise local content for employment in communities and businesses are a core element of the UK offer. 
col-sm-12 col-md-5 row-end top-80
row-start col-md-7 #venue-section
Participation
Registration for DIT's participation to this event is now closed. If you require further assistance or for details on how to apply for a discounted conference pass to the show please contact DITmining@brayleino.co.uk.
---
Event Information
Venue 
Sheraton Grand Conakry, Kipe Center Emetteur, Commune de Ratoma, Conakry, Guinea
Click here to see the venue on a map.
Travel, Accommodation and Visa Requirements 
Please visit the Symposium Mines Guinea event website to review recommended accommodation and information on travel and visas.
Vaccinations
A yellow fever certificate is mandatory, and you may be asked for to present your certificate on arrival to Guinea. 
We advise that you arrange an appointment to visit your GP or a travel clinic to discuss the above vaccination and any further vaccinations that are required to travel to Guinea. 
 
row-mid col-md-7 colour-section