row-start col-md-7 #top-section top-section #about-section no-pad-bottom-section
Register your interest in joining our visit to the largest construction exhibition in North America.

Midlands Engine in partnership with Innovate UK will be taking a business delegation to CONEXPO-CON/AGG 2020, North America's largest construction exhibition.

CONEXPO-CON/AGG brings contractors, dealers, distributors, service providers, engineers and producers together. Featuring everything related to construction, the show covers an area of 2.6 million net square feet. With around 2,800 exhibitors in place, CONEXPO-CON/AGG 2020 is expected to attract over 130,000 visitors from across the world.

The show connects attendees from every major construction sector. By attending you gain access to global construction leaders and decision makers, exposure to industry innovators and excellent networking opportunities with contractors, dealers, distributors and service providers. See here for more information.

Why join the Midlands Engine delegation?

The Midlands plays a major part in the UK construction sector and this sector is a priority for the Midlands Engine. As part of the delegation you will have the support of a DIT Midlands International Trade Adviser prior to, during and after the event. You will also be able to spend time on the Midlands Engine/Innovate UK trade stand at the event with a communal meeting space.

Benefits of being part of the Midlands Engine/Innovate UK delegation include:
| | | |
| --- | --- | --- |
| • |   | First-hand experience of the largest construction exhibition in North America |
| • |   | A Midlands Engine & Innovate UK Welcome Reception |
| • |   | A Welcome Briefing by the show organisers, the Association of Equipment Manufacturers (AEM) |
| • |   | Midlands Engine/Innovate UK stand at the event with a communal meeting space |
| • |   | Feature in the Midlands Engine and Innovate UK Market Visit Brochure which will be distributed to international buyers and DIT's overseas network |
| • |   | Information on the challenges of doing business in North America and how to overcome them |
| • |   | Networking with buyers, press and exhibitors to establish new contacts |
| • |   | Access to expert advice and support from dedicated advisers at the exhibition |
| • |   | A wide range of promotional opportunities organised by Midlands Engine, Innovate UK and the wider network |
| • |   | Invaluable help from International Trade Advisers at DIT Midlands and staff at Innovate UK |
| • |   | Free entry to the exhibition plus an invitation to select networking events |
|   |   | (Market visit programme may be subject to change) |

Cost, Eligibility and Grants:

There is a package cost of £500 + VAT for the first person from an organisation and £100 + VAT per additional delegate.

Midlands Engine funding of £625 is available to eligible companies, as detailed on the application form provided (terms and conditions apply).

Delegates will be responsible for booking their own flights and accommodation, and all delegates are required to arrive in Las Vegas USA to attend the Welcome Reception meal on Monday 9th March 2020 at 5pm.

Register your interest:

Register your interest in this trade visit, free and without obligation. Please note that the final closing date for all mission applications is 22nd January 2020, and your place is not guaranteed until you receive confirmation from us.

For any other enquiries contact the Department for International Trade East Midlands at events@tradeEM.co.uk or call 0345 052 4001.
 
row-end col-sm-12 col-md-5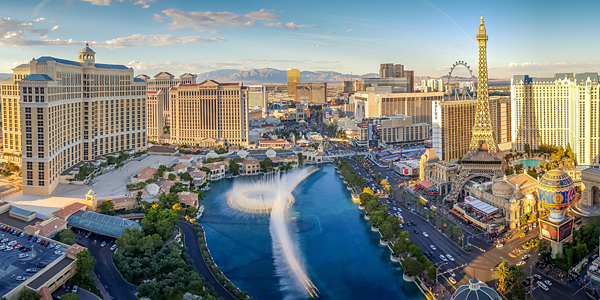 row-end col-sm-12 col-md-5
Visit details:

Location: Convention Center and Festival Grounds
Las Vegas, USA

Date: 10 - 14 March 2020

In partnership with:
Organised by:

The Midlands Engine is the heartbeat of Britain's economy Built on a strong advanced manufacturing base and enhanced by a range of sectoral strengths, the Midlands Engine is perfectly positioned to take advantage of economic growth, productivity and skills opportunities.
We will improve the economy of the Midlands and the UK, deliver an enhanced quality of life for our citizens and communities and become a globally recognised driver of the economy. We will create a thriving environment for businesses to flourish.