row-start col-md-7 #top-section top-section #about-section no-pad-bottom-section
About the event
The Department for International Trade is running business clinics with the Directors of BritCham from Indonesia and Thailand, and the Director of British Business Group Vietnam to promote ASEAN opportunities for North West businesses.
This is a unique chance to hold pre-arranged one-to-one meetings with the experts to discuss market opportunities and your business development into the markets in Indonesia, Thailand and Vietnam. 
Indonesia
Indonesia represents more than 40% of both the GDP and population of ASEAN. Indonesia's economic growth projection for 2019 is 5.3%. The consuming middle class is estimated to number around 80 million in five years, 60% of whom will be under 32 years old. Indonesian demographics mean that there are opportunities across all sectors. There are also many opportunities for investor and venture capitalists. The UK is in the top 10 biggest investor in Indonesia, after Singapore, Japan, US, South Korea and the Netherlands. There is also a strong and growing UK retail presence including Marks & Spencer, TopShop, TedBaker etc. However, market access can be complex and take time. Indonesia is for businesses that probably have prior export experience and can afford to look at market entry in a strategic way. 
Thailand
Ranked 27th out of 190 countries in the World Bank's Ease of Doing Business index, Thailand continues to offer a wide range of exciting business opportunities for UK companies prepared to take a serious interest in this dynamic market. Thailand's economy is estimated to grow 3.8% for 2019. Thailand is keen to boost its competitiveness and Thais hold UK products, services and people in high regard. With a population of 68 million, the second largest economy in ASEAN, a highly developed manufacturing sector, well-developed infrastructure and pro-investment policies, Thailand has a strong offer to UK companies. Thailand is also the leading automotive manufacturer in South East Asia, 9th largest in the world. The value of trade between Thailand and UK amounts to more than £5 billion a year. 
Vietnam
Vietnam is seeing a year on year GDP growth of around 7%. Vietnam benefits from a large population of just under 100m people, of which 60% are below 35 years of age. A stable government also aids and encourages Foreign Investment which reached £30bn in 2019. Key business sectors for UK companies include Education, Advanced Engineering and Information Technology but most business areas can find good opportunities in the country. The country has reached lower middle income so is seeing a significant rise in domestic purchasing power. Though the average income per capita is just $2,500 per annum, the government plans to see this rise to $10,000 by 2030. Vietnam sees good connectivity with free WIFI being available in nearly all cafes and restaurants. Infrastructure has been improving and the development of Metro rail systems are now well underway in both Hanoi and Ho Chi Minh City. The average inflation rate is 3.6%. Educational attainment is rising with a big demand for international recognized accreditation. UK exports to Vietnam reached approx. £350m in 2019 a rise of 10% from 2018.
row-end col-sm-12 col-md-5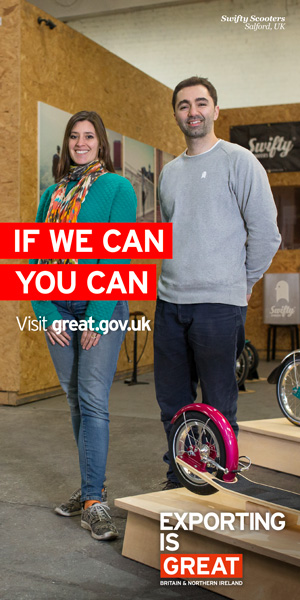 row-start col-xs-12 no-pad-bottom-section #agenda-section
Agenda
col-xs-12 agenda-section row-end top-80
Wednesday, 11 March 2020
10:00 am
Registration
3:30 pm
Close
row-start col-xs-12 #speakers-section
Speakers
row-start col-md-7 #venue-section
Venue
Lee House
90 Great Bridgewater Street
Manchester
M1 5JW
row-start col-xs-12 col-md-8 colour-section narrow-section
To book your place please click the 'Register' button 
row-end col-xs-12 col-md-4