row-start col-md-7 #top-section top-section #about-section no-pad-bottom-section
Register your interest in joining our forthcoming Life Science sector visit to the USA, calling at San Diego, Irvine and Los Angeles with the option of visiting the BIO International Convention and Exhibition.

Midlands Engine is taking a trade delegation to San Diego, Irvine and LA with the option of visiting the BIO International Convention and Exhibition, the largest international Biotechnology and Pharmaceutical convention and partnering event.

The delegation will have the opportunity to visit Irvine and Los Angeles which will include pre-arranged meetings with businesses, researchers and universities who have expressed an interest in meeting with like-minded companies, networking receptions as well as temporary office space in Irvine and LA. By joining us, you can discover how to take advantage of:
| | | |
| --- | --- | --- |
| • | | Support services in setting up your subsidiary, including free temporary office space and administration support |
| • | | Funding opportunities for companies that decide to set-up through accelerator programs and Angel/VC networks |
| • | | Market opportunities with the wide Life Science CEO network of the Chamber |
| • | | R&D collaboration with universities, companies and local life science organizations |
About BIO 2020:

The BIO International Convention is hosted by the Biotechnology Innovation Organization (BIO), which represents more than 1,100 biotechnology companies, academic institutions, state biotechnology centres and related organizations across the United States and in more than 30 other nations.

The key benefits of attending the convention are access to global biotech and pharma leaders via BIO One-on-One Partnering, exposure to industry thought-leaders with over 500 education sessions at your fingertips, and unparalleled networking opportunities with 16,000+ attendees from 67 countries. See here for more information on BIO 2020.

Why join the Midlands Engine delegation?

The Midlands plays a major part in the UK Bioscience sector and is a priority for the Midlands Engine. As part of the delegation you will have the support of a DIT Midlands International Trade Adviser prior to and during the event.

Benefits of being part of the Midlands Engine delegation include:
•
Invite to networking reception with San Diego companies on Monday 8 June hosted by Midlands Engine


•
Networking and introductions to representatives from McDermott Will and Emery


•
Invite to the UK networking reception on Tuesday 9 June


•
Invite to various country and state evening receptions


•
2 day free programme where companies can visit the BIO conference or arrange 1-2-1 meetings outside of the conference


•
1 day programme in Irvine with networking reception, 1-2-1 meetings and visiting local incubators with transportation provided with pick up points in San Diego


•
1 day programme in Los Angeles


•
Feature in Midlands Engine video brochure


•
Opportunity to have an exclusive insight into the largest BIO conference and partnering event in the world


•
Opportunity to attend official BIO receptions


•
Opportunity to visit BIO exhibition and attend BIO conference and education sessions


•
Feature in the Midlands UK delegate brochure, which is printed and distributed to stakeholders from various US commerce departments and the DIT overseas network


•
Information on the challenges of doing business in USA and how to overcome them


•
Targeted webinar identifying opportunities for your organisation


•
Opportunity to feature in the UK Asset List


•
Networking with buyers, key stakeholders and exhibitors to establish new contacts


•
Invaluable help from International Trade Advisers at DIT Midlands


•
A wide range of promotional opportunities organised by Midlands Engine and wider network
Cost, Eligibility and Grants:

A commitment fee of just £200 +VAT (San Diego only) or £400 + VAT (San Diego, Irvine and Los Angeles) is applicable for each organisation, with all delegates responsible for booking their own flights and accommodation.

Midlands Engine funding of £625 is available to eligible Midlands based companies. TAP funding is also available against the purchase of a BIO 20 Partnering pass. For more details please register via the link. Priority will be given to Midlands companies.

Register your interest:

Register your interest in this trade visit and receive more detailed information regarding the visit, free and without obligation. Drop in sessions to discuss the market visit to be held on Wednesday 4 March at Biocity Nottingham, Tuesday 10 March in Coventry, Wednesday 18 March at Charnwood Campus, Loughborough and Thursday 26 March in Birmingham.

For any other enquiries contact the Department for International Trade East Midlands at events@tradeEM.co.uk or call 0345 052 4001.
row-end col-sm-12 col-md-5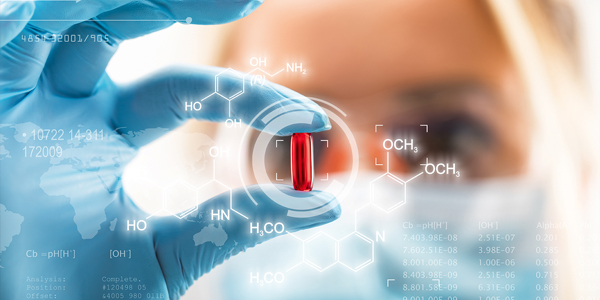 row-end col-sm-12 col-md-5
Visit details:

Locations: San Diego, Irvine and Los Angeles
United States

Date: 8 - 12 June 2020


Organised by:

The Midlands Engine is the heartbeat of Britain's economy Built on a strong advanced manufacturing base and enhanced by a range of sectoral strengths, the Midlands Engine is perfectly positioned to take advantage of economic growth, productivity and skills opportunities.
We will improve the economy of the Midlands and the UK, deliver an enhanced quality of life for our citizens and communities and become a globally recognised driver of the economy. We will create a thriving environment for businesses to flourish.