row-start col-md-7 #top-section top-section #about-section no-pad-bottom-section
Available throughout 2020
Selling your products or services online can rapidly grow your international sales. Effectively setting up your business and marketing your offer on some of the platforms available can propel your brand, expand your reach and tap into new markets.
To help you accelerate your international business growth, the Department for International Trade (DIT) is offering a free six week programme for eligible* businesses in Yorkshire who are looking to take advantage of the huge potential that selling online presents.
Choose from up to nine virtual workshops delivered by industry experts with knowledge of the very latest techniques and innovations. Whether you are new to e-Commerce or looking to optimise your reach, you will be personally taken step-by-step to successfully setting up, selling and delivering ongoing sales to overseas customers online.
In addition, you will receive free ongoing one-to-one support from your local DIT e-Commerce adviser who can work with you to conduct a digital trade review, produce an online strategy and answer any questions you may have along the way.
*Places are limited to one attendee per company, minimum attendance and eligibility criteria applies. Registered business address must be in Yorkshire. We reserve the right to decline your application if the support is considered to be unsuitable for your current situation or business model. Where an application has been declined, we will aim to provide you with an alternative service. Successful applicants will be contacted with further details.
On registering for this programme, we will be collecting personal information as part of our registration process. This information will be processed and shared within the Department for International Trade (DIT) and with selected third parties for purposes connected with DIT performing a task in the public interest or to fulfil an official function and the task or function has a clear basis in law. DIT takes your privacy very seriously. Your personal data shall be processed according to the Department for International Trade's Fair Processing Notice available here. Enterprise Growth Solutions, in partnership with the Department for International Trade, is delivering the contract for the European Regional Development Fund (ERDF), which provides £7.1 million of support for first time, but also experienced exporters as part of the Exporting for Growth Programme.
row-end col-sm-12 col-md-5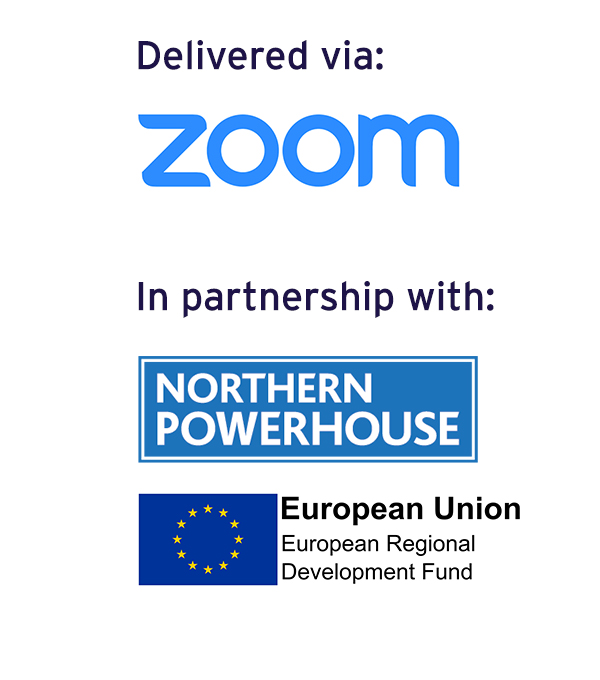 row-start col-xs-12 no-pad-bottom-section #agenda-section
Nine workshops available to attend
row-start col-md-7 #top-section top-section #about-section no-pad-bottom-section
Step 1 | Set up Online
     Optimising Shopify
     Optimising Wordpress and WooCommerce
Step 2 | Utilise e-Marketplaces
     Listing on Amazon
     Listing on eBay
     Listing on marketplaces beyond Amazon and eBay
Step 3 | Sell Internationally
     Developing your website
     Marketing on social media
Step 4 | Service Global Customers
     Pricing your product
     Packaging and delivering your product
row-start col-xs-12 #speakers-section
row-mid col-md-7 colour-section
row-start col-xs-12 video-section center row-end
row-start col-xs-12 col-md-8 colour-section narrow-section
Discover how you can grow your business
row-end col-xs-12 col-md-4