row-start col-md-7 #top-section top-section #about-section no-pad-bottom-section
In conjunction with our popular Selling Online Overseas Accelerator Programme, these webinars have been developed to further expand your knowledge of selling online to enable you to maximise the international opportunities online channels present.
You do not need to be enrolled on the Selling Online Overseas Accelerator Programme to join these webinars. If you missed the latest series you can view the 2020 workshop recordings here.
Protecting Intellectual Property When Selling Online Overseas - 10 December, 10:00 - 11:00
Intellectual property (IP) is perhaps the most neglected, yet highest value-bearing component of e-Commerce. Without intellectual property laws, hard work can be stolen and shared across the globe without credit given to the creator. This undermines legitimate business, can be damaging to rights holders and could be harmful to consumers.
It is important to remember to protect your own trade secrets and guard against unfair competition. It may initially seem daunting, but protecting your IP is well worth the time and isn't as difficult as you may think. On the other hand, you need to ensure you are not violating someone else's intellectual property by selling unauthorised goods or publishing protected content to your website.
If you want to know more about intellectual property when selling online overseas, this webinar can help you find out which areas of your business you need to review, and how to go about it.
This webinar will cover:
 

Types of IP including Copyright, Patents, Design rights and Trademarks

The difference between registered and unregistered IP

Key IP issues in overseas markets

Types of IP licensing

How to register your IP overseas

Actions to take if your IP is violated

Actions to take to ensure you are not violating someone else's IP

How the Intellectual Property Office can support you
You can select which workshops/webinars you wish to join during registration.
On registering for these events, we will be collecting personal information as part of our registration process. This information will be processed and shared within the Department for International Trade (DIT) and with selected third parties for purposes connected with DIT performing a task in the public interest or to fulfil an official function and the task or function has a clear basis in law. DIT takes your privacy very seriously. Your personal data shall be processed according to the Department for International Trade's Fair Processing Notice available here. Enterprise Growth Solutions, in partnership with the Department for International Trade, is delivering the contract for the European Regional Development Fund (ERDF), which provides £7.1 million of support for first time, but also experienced exporters as part of the Exporting for Growth Programme.
Utilising LinkedIn for Business Development, 3 November, 10:00 - 11:00 - Recording now available
Implementing an International Email Marketing Strategy, 5 November, 10:00 - 11:00 - Recording now available
Measuring your Online Success, 17 November, 10:00 - 11:00 - Recording now available
Automating and Digitising Business Processes for International Growth, 
24 November, 14:00 - 16:00 & 25 November, 10:00 - 12:00 - Closed
row-end col-sm-12 col-md-5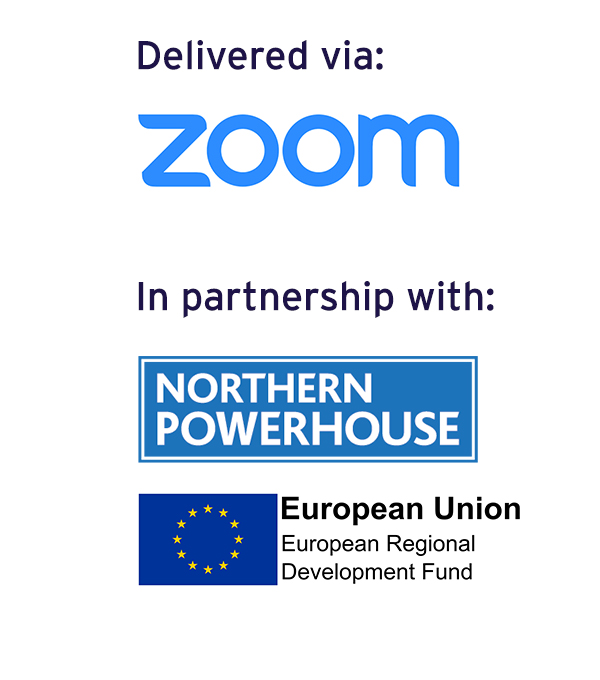 row-start col-xs-12 #speakers-section
row-start col-xs-12 video-section center row-end
row-start col-xs-12 col-md-8 colour-section narrow-section
Discover how you can grow your business
row-end col-xs-12 col-md-4