row-start no-pad-bottom-section
 DIT Business Case Studies: East Midlands
  See for yourself how we can help UK based companies succeed in the global economy.
row-start col-xs-6 col-sm-7 col-md-7 #top-section top-section no-pad-bottom-section
Cleaning up in India and the Middle East
Bioguard Hygiene has risen to the challenge of the pandemic by extending both their product range and their overseas reach into new markets with help from the Department for International Trade (DIT).
Family owned business Bioguard Hygiene manufactures infection control products typically sold into healthcare settings such as NHS hospitals and other settings that have a hygiene or infection risk. The products have been proven, independently tested and are effective against all the threats healthcare workers could come across.

After saturating the UK market some 5 years ago enquiries started to arrive from the Middle East, India and South Asia from companies looking for trusted brands to use in their healthcare settings.

At this point Managing Director Stuart Hay got in touch with DIT for help with developing an export strategy and received support from an experienced International Trade Adviser, Stephane Lambotte, help with marketing and communications, and funding towards market visits and medical exhibition attendance.

Stuart explains "We identified a real opportunity for our products abroad. The fact that our range has been developed and manufactured in Britain, been independently verified, and is trusted by UK healthcare professionals, is a powerful marketing message to international clients. We started out in the Middle East working with distributors to sell our products and we've now expanded into India as demand was growing. We've now got our own sales team and subsidiary selling into the India healthcare market. Our export business is already around 40% of sales."

Bioguard Hygiene continued to follow their successful strategy but when the pandemic hit, everything changed. Historically the company had only pursued the professional market but with consumer decision-making moving from appearance and smell towards effective levels of protection, the FMCG (Fast-moving consumer goods) market suddenly became an opportunity for further expansion. Once early success in the UK had been established, through a partnership with the St John ambulance, Stuart and his team decided to take the same approach in their overseas markets, launching a consumer range on Amazon India in late 2020 and following that, via Amazon and Noon in the Middle East.

Stuart values the DIT involvement in getting the new range to market:

"Access to the expertise of specialist commercial officers in Bangalore has been extremely helpful in getting connections and getting us to this point in India. The introduction to the UK India Business Council (UKIBC) has also been invaluable. The combination of those two teams of experts have helped me tackle some of the regulatory challenges that we have and connect me with the right partners in market."

"Having this access helps us formulate a clear strategy, it gives us more presence on the ground, and more local knowledge than we would have achieved if we had gone out there on our own. It has given us the confidence to invest in our export plans because we know we've got the support behind us to help execute and deliver. It's been critical in our growth. To go from a UK based company just a few years ago to where we are now is fantastic. We're looking to soon have more export sales than UK sales which will bring more employment both here and abroad."
---
Contact us
For any other enquiries contact the Department for International Trade East Midlands at
events@tradeEM.co.uk
or call 0345 052 4001.
row-end col-xs-6 col-sm-5 col-md-5
 
 
 

"It has given us the confidence to invest in our export plans because we know we've got the support behind us to help execute and deliver."

 
 

Stuart Hay, Managing Director, Bioguard Healthcare

 
 
 
 
 

Fast Facts

 
 

 
 
 
 
 
Company:
Location:
Sector:
Employees:
Trading:
Exporting:
Exporting to:

DIT services:
Bioguard Hygiene
Northampton
Healthcare
20
15 years
3 years
India, Middle East, China, Africa
OMIS, market visit, ERDF funding
 
 
 
 
 

 
 

See more case studies

 
 
 
 

Our ongoing series of business case studies offers you an exclusive insight into the many ways in which we can help UK based companies succeed in the global economy.

 
 
 
 
 
See here for more examples of how we can help you to develop your international trade potential.
 
 
 

Contact us

 
 
 

If you have any queries relating to international trade why not contact us. With staff in offices across the globe and Trade Advisers in every East Midlands county, we can help you find the answers.

 
 
 
 
 
email: events@tradeEM.co.uk
 
 
call: 0345 052 4001
 
 
 

Follow us

 
 
 
 
 
 
 
 
 
 
 
 
 
 
 
 
 
 
 
 
 
 
 
 
 
 
 
 
 
 
 
Published by: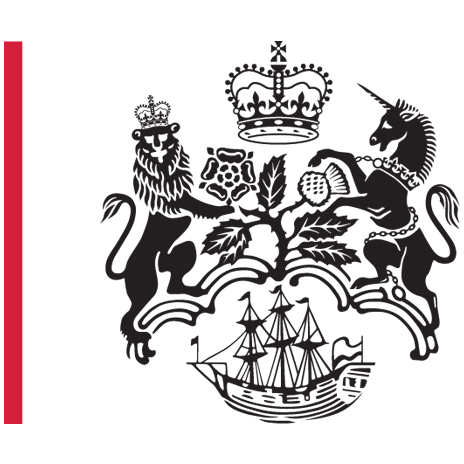 The Department for International Trade (DIT) is the Government Department that helps UK based companies succeed in the global economy. We also help overseas companies bring their high-quality investment to the UK's dynamic economy, acknowledged as Europe's best place in which to succeed in global business.
 Events part funded by: