row-start col-md-7 #top-section top-section #about-section no-pad-bottom-section
About the event
As part of our Enhanced Export Growth ERDF project, West Midlands International Trade LLP is organising an Export Insight Programme with Dutch partners. The idea is to give eligible West Midlands based SMEs an insight into what it takes to succeed in the Dutch market and what sort of export support is typically available through various channels both in the region and overseas. 
We have chosen the Netherlands for a number of reasons:
Pre-COVID it was the world's 17th largest economy and the fourth biggest market for West Midlands exports
It is an excellent springboard for business in other European markets
English is widely spoken and the Dutch have a natural affinity towards Brits!
The Netherlands has an open culture with an international focus
Entrepreneurship and innovation are strong Dutch traits
Numerous daily flights to Schiphol and direct Eurostar trains to Amsterdam
More information
This second wave of the programme is focusing on the construction, engineering and FMCG sectors. You may wish to watch a webinar we ran with DIT Netherlands and the Netherlands British Chamber of Commerce to see if it sounds the right market for you. Please note the webinar's sub-focus is on FMCG and food and drink, which was our focus for our first edition.
If you are a West Midlands registered SME and interested in selling predominantly B2B, then we invite you to join our programme. This includes a pitching skills workshop, bespoke advice on Dutch business culture and the Digital Dragons' Den where you will pitch your product or service to a hand-picked panel of experienced Dutch entrepreneurs and business support experts from relevant sectors. You will receive instant feedback on how well your offer suits the Dutch market and what changes would help you succeed there - or further afield and a written summary of the Panel's comments and recommendations. 
After the Dragons' Den - for those companies the Panel feel have potential in the Netherlands, we will introduce further contacts we believe can help you in the Dutch market.
Eligibility and registration
SMEs wanting to access this support must confirm their eligibility by completing an SME Declaration Form. This form will be sent upon registering your interest.
To register your interest to take part please follow the link below and complete the simple online questionnaire. Someone will come back to you to check your ERDF eligibility (and provide an SME declaration form if necessary) and advise on next steps. 
row-end col-sm-12 col-md-5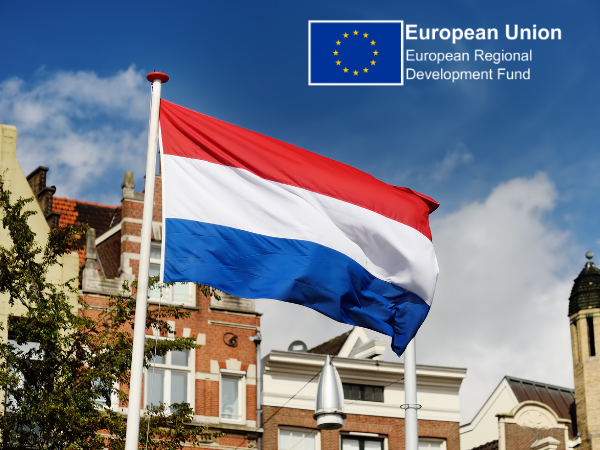 row-start col-xs-12 video-section center row-end
row-start col-xs-12 col-md-8 colour-section narrow-section
Register your interest today
row-end col-xs-12 col-md-4