row-start col-md-7 #top-section top-section #about-section no-pad-bottom-section
In the absence of physical trade shows, overseas travel and a firm handshake to seal the deal, the way we do business throughout the world has now not only changed, but the accelerated shift in our use of virtual and visual technology has shunted us forward half a decade in just a matter of weeks.

About this masterclass

Whilst we've been pretty good at hitting the ground running adapting to what we thought would be a temporary measure, virtual communication has now fast become integral to our business and how we serve our customers.

This fully funded Masterclass has been designed to meet the needs of SME business professionals who would normally have met existing and new customers in physical environments, and who now need to maximise virtual and visual media to maintain the same high level of customer service, as well as pitch to new prospects.

What will you learn?

Divided into three parts, we will take you through the following sessions and provide you with practical tips and tricks to maximise your proposition, pitch and promotion through virtual and visual media.
Session One: Nail down your offer
In this session with Susan Roe, you'll learn:
How to define your ideal customer profile

Whether your value proposition hits the mark

The difference between whining and winning at your elevator pitch

How to get your message across to overseas counterparts in understandable English
Session Two: Perfect Pitch Performance
Now that you have nailed down your offer and who to target, this session with Mike Kelly will focus on how to:
Maximise your presence on virtual platforms (height, light, sight)

Create a strong, lasting impression

Increase impact with better energy, intent and credibility

Build a positive relationship and interaction with a virtual audience
Session Three: Camera, Lights, Action!
In this session we'll be combining all the above and David James will be explaining how to prepare for and execute great video footage using techniques such as:
The 'talking head' – the cornerstone of all video, television and film production. We'll show you how to look and sound like a pro on your next virtual meeting or online video

The B-Roll – combing the 'talking head' and your own phone/camera and learning how to quickly and easily shoot impactful footage

Repurposing your 2-minute video on social media to get it in front of your ideal customer, and how to transcribe and translate for international appeal
row-end col-sm-12 col-md-5
 

Details

 
 
 
Power your Potential: Using Virtual and Visual for Overseas Business
 
 

 

 
 
Date: Wednesday, 17th March 2021
 
 
Time: 14:00 -16:30
 
 
Location: Online
 
 
Cost: Free
 
 
 
 
 

Meet the presenters

 
 
 
 
 
 
 
 
Susan Roe is a multi-lingual international digital trade and communications specialist who has over 15 years' experience in guiding, consulting and coaching exporting SMEs.

Susan is a British Chambers of Commerce accredited export communications consultant, international trade workshop facilitator, and her passion for helping UK businesses stay ahead of the curve in her role as Digital Trade Adviser for DIT focuses on international eCommerce, global website reach and appeal for international markets, and localised marketing techniques.
 
 
 
 
 
 
 
 
 
 
Mike Kelly has been a communication coach and trainer for 15 years and describes the work he has done, the people he's met and the places he's been as a life-changing privilege. All Mike's workshops and webinars get people participating, engaging and sharing input about the life-affirming rewards of great communication.

Mike trained at the London Academy of Music and Dramatic Art (LAMDA) and alongside his coaching work has appeared in countless stage, TV and film productions including 'The Martian' with Matt Damon, 'Silent Witness' for the BBC, 'The Terror' for AMC... and a cameo with Daniel Craig and Kate Winslet in 'A Kid In King Arthur's Court', a film you won't hear Daniel or Kate talking too much about these days! Mike has worked with the likes of HSBC, the UN, Baker and McKenzie, F1 and of course the DIT.
 
 
 
 
 
 
 
 
 
 
David James is TV news cameraman, editor and producer and has worked on all the major TV news programmes. He's also the host and producer of the UK Export Advice and Midlands Energy and Transport Innovation podcasts which make significant use of remote filming and social media techniques.

Additionally, David produces marketing videos for a range of companies and designs paid advertising campaigns to get the films to exactly the right audience.
 
 
 
 
 
 
 
row-start col-xs-12 colour-section row-end
How to register
This interactive workshop will be delivered online via Microsoft Teams, you will receive joining instructions with a link to the workshop after your place is confirmed.

Attendance is free and places are expected to go fast, so use the link below to register your interest in attending today.
Please note that priority will be given to businesses based in the East Midlands region, and that your place is not guaranteed until you receive confirmation from us.

For any other export related enquiries contact the Department for International Trade East Midlands at events@tradeEM.co.uk or call 0345 052 4001.
Organised by: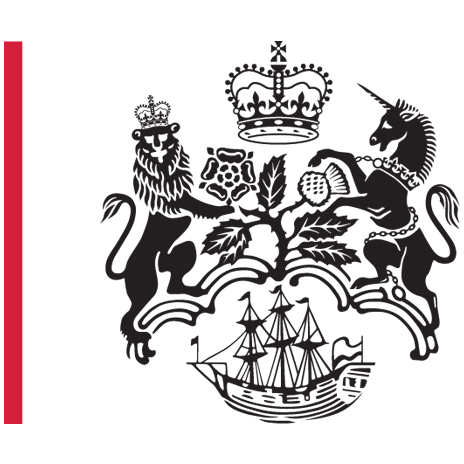 The Department for International Trade (DIT) is the Government Department that helps UK based companies succeed in the global economy. We also help overseas companies bring their high-quality investment to the UK's dynamic economy, acknowledged as Europe's best place in which to succeed in global business.
 Events part funded by: