row-start col-md-7 #top-section top-section #about-section no-pad-bottom-section
This is an exclusive opportunity for UK sellers to showcase their products, and to build their brand's reputation in the Indian market, by connecting with a range of overseas buyers who are all hungry to buy quality British produce.

The Department for International Trade (DIT), in conjunction with the Great British Food Programme, the UK India Business Council (UKIBC) and the Forum of Indian Food Importers (FIFI) are bringing together a network of trusted buyers and distributors from India to meet virtually with over 110 of the UK's leading food and drink producers.

About the event

•  Pre-event Market Briefing: 17th March 2021
Attendees will have the chance to hear from the UKIBC, FIFI and Food Safety and Standards Authority of India (FSSAI) about the current market situation, opportunities and requirements at the Pre-event Market Briefing which takes place on the 17th March.

•  Virtual Meetings Series: 22nd - 25th March 2021
Over 350 pre-selected meetings will be held where UK sellers will be able to engage with buyers interested in their produce at a time slot which suits both parties. Multiple Indian supermarkets, agents and distributors will be represented throughout for what promises to be an action-packed event series where new, prosperous relationships will be made.

Why India?

The Indian food and drink industry is currently valued at GBP 193 bn. It is the world's sixth largest food and drink industry, with retail contributing 70% of the sales.

Typically, British brands would target the premium end of the Indian market. Gourmet and standard supermarkets account for 8+% of all food and drink purchases in India - but to put that in perspective - that accounts for 8,500 supermarkets across the country including Foodhall, Le Marche, Natures Basket, and Big Bazaar.

What are the opportunities?

We're expecting to see updated figures from 2020 illustrating a growth in ecommerce and food delivery services also, which was previously valued at £1bn and expected to grow quickly, even before the arrival of Covid-19.


The Gourmet food market is worth £2bn with a 20% y-o-y growth expected
The Dairy market is worth £2bn with opportunities in cheese, yoghurt and ice cream
Health and nutrition products are growing in popularity, specifically whey protein products and herbal supplements
India has the largest Coeliac population in the world, creating an many opportunities for free-from manufacturers
Alcohol: e.g., in 2018 the cider market was £0.3bn, expecting growth of 15% y-o-y.
Hotel, Restaurant and Cafe (HoReCa): to understand the scale of this sector - there are 8000 hotels with 12750 restaurants in India, 300 of which are five- and four-star hotels, as well as 1.5 million fine and QSR restaurants, 8000 pubs and bars and 3500 cafes and bakeries
Packaged snacks: sweet and savoury
Soft drinks
row-end col-sm-12 col-md-5
 

Details

 
 
 
Food & Drink: UK-India Business Council Meet the Buyer Opportunity for Midlands Companies
 
 

 

 
 
Dates:
 
 

Pre-event Market Briefing: 17th March 2021

 
 

Virtual Meetings Series: 22nd - 25th March 2021

 
 
Location: Online
 
 
Cost: Free
 
 
 
 
 
Application deadline: 19th February 2021
 
 
 
 
 
Eligibility: Food and drink producers must be from the Midlands Engine region.
 
 
 
 
 

About UK-IBC

 
 
 
 
 
 
 
 
 
 
 
 
The UK India Business Council (UKIBC) is the Department for International Trade's (DIT) business partner for India. From April 2018, UKIBC has taken over responsibility for the Food & Drink sector strategies and its day to day activities from DIT.

We promote the UK's F&D sector in India and create awareness about Indian F&D sector opportunities in the UK.

For details visit: www.ukibc.com
 
 
 
 
 
 
 
 
 
 
 
 
 
 
 
row-start col-xs-12 colour-section row-end
How to register
Register your interest by using the link below.

Deadline for application: 19th February 2021

Following your submission, a member of our team will view your submission regarding eligibility, then contact you with details on the next steps to take.
Please note that priority will be given to businesses based in the Midlands Engine region, and that your place is not guaranteed until you receive confirmation from us.

For any other export related enquiries contact the Department for International Trade East Midlands at events@tradeEM.co.uk or call 0345 052 4001.
Organised by: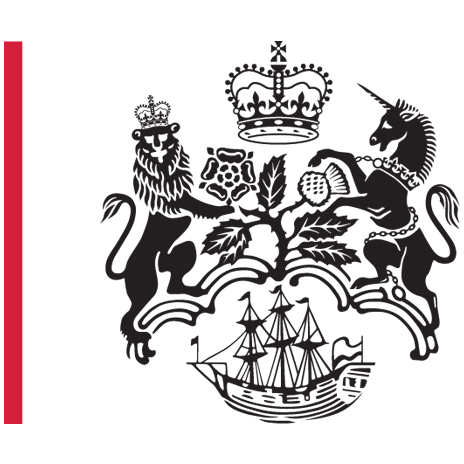 The Department for International Trade (DIT) is the Government Department that helps UK based companies succeed in the global economy. We also help overseas companies bring their high-quality investment to the UK's dynamic economy, acknowledged as Europe's best place in which to succeed in global business.
 Events part funded by: