row-start col-md-7 #top-section top-section #about-section no-pad-bottom-section
Midlands Engine are pleased to support a limited number of funded places for the regions food and drink businesses to participate in the FDEA Export Connections Virtual Meet the Buyer event. The virtual event supported by DIT Food and Drink sector team takes place from 16th to 18th March 2021.

The focus for this event is on the Sweets, Snacks and Hot Beverages categories to support the UK producers who would usually exhibit at the ISM trade fair. The largest UK pavilion at a single sector trade show.

Hosted by the Food & Drink Exporters Association (FDEA), this online event will enable UK producers to meet with international distributors wanting to source UK brands and add new products to their portfolio. The platform will facilitate meetings between UK suppliers and distributors that match each other's requirements, hugely needed whilst global traders cannot meet in person at trade shows.

What is the offer to UK producers?
 
Connect: Showcase your products, be seen by the participating distributors and market experts; view their profiles and make connections. Additionally there will be inspiring roundtable discussions, debates and workshops with our network of in-market experts and professional service providers


Meet: hosted on a dedicated platform, Export Connections will allow you to set up one to one meetings at times that suit you on the 3 open days of the event. Plus full access to the platform to continue contact for one month after the published dates.


Learn: Join in a programme of insightful presentations, exporter round tables, market updates and guidance on the new trading environment. A great opportunity to build knowledge and share insights with industry peers.


 
Costs

There are a limited number of places which will be funded by the Midlands Engine. These will be allocated on a first come first serve basis to eligible businesses who also match the target food and drink categories.

Please note that if the Midlands Engine funded places become full, you can still participate in this event by registering directly with FDEA which will incur a cost of £175 for members or £225 for non-members.  
row-end col-sm-12 col-md-5
 

Details

 
 
 
Food & Drink: FDEA Export Connections Virtual Meet the Buyer Opportunity for Midlands Companies
 
 

 

 
 
Dates:
 
 

16th - 18th March 2021

 
 
Location: Online
 
 
Cost: Free
 
 
 
 
 
Eligibility: Food and drink producers must be from the Midlands Engine region.
 
 
 
 
 

About the FDEA

 
 
 
 
 
 
 
 
 
 
 
 
The FDEA is the UK's trade association for the food and drink export community. They help companies grow their sales overseas by providing practical export support, lobbying government on industry issues and connecting UK suppliers to the international buying community.

For details visit: www.ukfdea.com
 
 
 
 
 
 
 
 
 
 
 
 
 
 
 
row-start col-xs-12 colour-section row-end
How to register
Register your interest before Thursday 4th March at 10am by using the link below.

Following your submission, a member of our team will view your submission regarding eligibility, then contact you with details on the next steps to take.
Please note that priority will be given to businesses based in the Midlands Engine region, and that your place is not guaranteed until you receive confirmation from us.

For any other export related enquiries contact the Department for International Trade East Midlands at events@tradeEM.co.uk or call 0345 052 4001.
Organised by: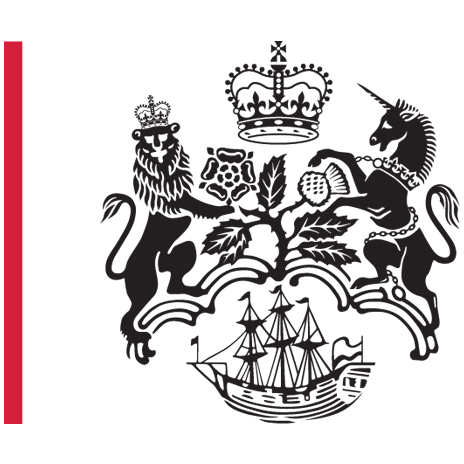 The Department for International Trade (DIT) is the Government Department that helps UK based companies succeed in the global economy. We also help overseas companies bring their high-quality investment to the UK's dynamic economy, acknowledged as Europe's best place in which to succeed in global business.
 Events part funded by: