row-start col-md-7 #top-section top-section #about-section no-pad-bottom-section
About the month
Throughout July the Department for International Trade and the Midlands Engine are hosting a series of virtual workshops to support local businesses to learn more about some of the top global e-commerce markets. They'll also be a variety of workshops focused on the key skills needed to make exporting via the internet a success!
The e-commerce industry is continuously growing worldwide. New e-commerce markets are emerging every day, while established markets are reaching new milestones. During the month you can join webinars hosted by country experts where they will give an introduction to some of the world's biggest e-commerce markets. The markets include:
China
USA
Japan
South Korea
Brazil
India
Europe (via B2B marketplace, FAIRLING)
Develop new digital skills 
During the campaign you will also be able to join interactive knowledge sessions where our trusted trainers will host webinars on some of the key skills you'll need to start e-exporting successfully. These workshops include:
International Pay Per Click and Google Ads
One Stop Shop VAT Return for E-Commerce
Finding an International Audience on LinkedIn
Creating an E-Commerce Export Plan
Further detail about each of the sessions can be found below. To book please follow each link and register via the webinar platform. Please recheck the site regularly to view any updates.
We look forward to seeing you online very soon!
row-end col-sm-12 col-md-5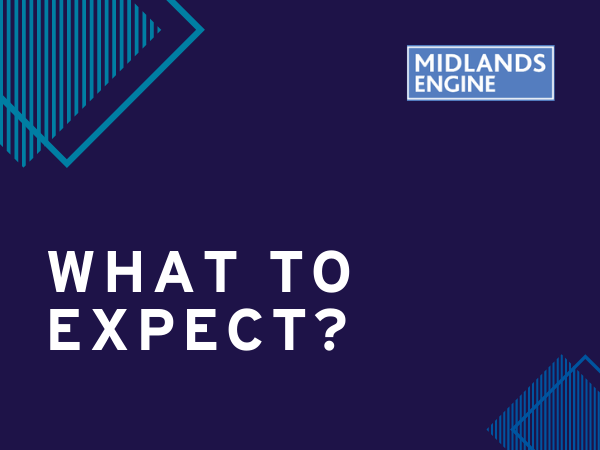 row-start col-xs-12 #speakers-section
Webinar programme
View the full webinar programme below along with speakers for each session. If you would like to register, please follow each link below to register via the webinar platform. 
..............................................................................................................................................................................................
1st July 2021 | 10:00-11:00 | An Introduction to the Chinese E-commerce Market | China Britian Business Council 
E-commerce sales in China are on their way to surpass expectations as they already reached $1.8 trillion in 2020. Join this webinar hosted by Pearl Zhu, Retail and E-Commerce lead at the China Britain Business Council. She will give an informative overview of the chinese e-commerce market including key information on routes to market, cross border e-commerce, e-commerce platforms, social commerce, live commerce and digital marketing.
6th July 2021 | 10:00-11:00 | How to Effectively Sell to the US Market | ChannelAdvisor 
In the US, e-commerce sales are predicted to reach $1 trillion by 2023, amounting to almost 18% of total retail spend. As the second largest e-commerce market in the world, selling into the US can be a lucrative opportunity, but it does not come without complexities. In the webinar, you'll learn about several important factors you need to expand or grow your US e-commerce efforts. Join Lauren and Karina from ChannelAdvisor where they will cover: the nuances of selling to the US market, what kind of experiences US shoppers expect, major marketplaces such as Amazon and Walmart, marketplace advertising and complexities to consider.
8th July 2021 | 10:00-11:00 | Getting Started with International PPC and Google Ads | SocialB
PPC (Pay-Per-Click) is the fast track way to get your products and services displayed in the search engine results and start driving traffic to your website immediately. 
In this webinar, you will learn the fundamentals aspects of PPC and how it works. Lynsey Sweales, CEO & International Digital Marketing Strategist at SocialB will share her tips on best practices with keyword planning, setting up campaigns and how to monitor campaigns effectively. By the end of this webinar, you will have a better understanding of the role of paid advertising as a digital marketing channel and how it can benefit sales on an international scale.
9th July 2021 | 09:00-10:00 | How to Launch your Business in India through E-Commerce | UK India Business Council
The Indian e-commerce market, valued at US$ 120 billion and growing at 51%, offers UK businesses with great opportunities across multiple sectors. Propelled by rising smartphone penetration and increasing consumer wealth, the market is expected to grow to US$ 200 billion by 2026. Increased uptake in online purchases during lockdown have skewed consumer behaviour in favour of e-commerce which may further accelerate the market growth in the months to come.
Join this webinar hosted by the UK India Business Council. They will introduce you to the opportunities for your business in India and explain the support they are offering to launch your business via e-commerce in this vibrant market.
13th July 2021 | 10:00-11:00 | One Stop Shop VAT Return for E-Commerce | SimplyVAT 
At the heart of the 2021 e-commerce EU VAT reboot is the introduction of the One-Stop-Shop ('OSS') single EU VAT return and the withdrawal of the Distance Selling thresholds. From July 2021, B2C sellers dispatching their goods from a single country will no longer be required to register for foreign VAT and complete multiple VAT filings in countries where they are selling. Instead, they may opt to simply complete and file a new OSS filing alongside their regular domestic VAT return that will list all their pan-EU sales. 
Join Alex Wyatt from SimplyVAT in this session who will take you through these changes and answer any questions you may have on the new process. 
15th July 2021 | 09:00-10:00 | E-Commerce in Japan | Export to Japan 
Japan is the third largest market for eCommerce with a revenue of US$105 billion in 2020, placing it ahead of the UK and behind the US. Join Steve Crane from Export to Japan who will give an informative introduction to Japan as a market and cover some of the key 'need to knows' about the e-commerce market. Steve will also be joined by speakers from Amazon and Ratuken - two of the largest e-marketplace platforms in Japan.
20th July 2021 | 10:00-11:00 | Finding an International Audience on LinkedIn | SocialB
LinkedIn is the international social media platform for business and has become the go-to place to grow your network and seek out new opportunities all over the world. But with so many users and never-ending amounts of content already on the platform, how can your business stand out?
In this webinar hosted by Ed Goodman, Partner & Social Media Trainer at SocialB you will learn about the benefits of LinkedIn, how to build a presence effectively and identify opportunities to grow the business internationally.
21st July 2021 | 10:00-11:00 | An Introduction to FAIRLING - A B2B E-Marketplace | FAIRLING
FAIRLING is a platform that connects brands with over 1600 independent retail stores in Germany, Austria, Switzerland and various major European cities. It is a precise and targeted way for you to reach out to retailers that are relevant for your brand. 
Join this introductory session hosted by FAIRLING to understand how you could use this platform to grow your business overseas. Companies referred by DIT receive a special discount of 20% on completion of onboarding application.
22nd July 2021 | 10:00-12:00 | Creating an E-commerce Export Plan | SharpMonkeys
When deciding to export via e-commerce it is vital to ensure a plan is in place before making any expensive mistakes. John Chacksfield will take you through a step by step overview of how to create a successful e-commerce export plan. Key considerations will include: creating a strategy, preparing your website, marketing and finally, testing and targeting. You'll also have the chance to ask questions and understand how the DIT team can support you going forward.
27th July 2021 | 09:00-10:00 | The E-Commerce Market in South Korea | DIT South Korea and Intralink Group
The South Korean E-Commerce market is the sixth largest market for E-Commerce with a revenue of US$74 billion in 2020, placing it ahead of France and behind Germany.
This webinar will be hosted by Cindy Kim from DIT in Korea and Dominika Kustosz-Lee from Intralink Group. They will give an overview of Korean consumer, understanding the data and statistics, general doing business in Korea and finally exporing the E-Commerce sector and platforms including Timon, Coupang, 11th Street and Navar.
29th July 2021 | 14:00-15:30 | An Introduction to E-Commerce in Brazil | DIT Brazil
After a year marked by unparalleled mobility restrictions, online shopping in Brazil is even bigger and more mobile-oriented. In 2020, its online shopping revenue amounted to 126.3 billion Brazilian reals, more than twice as much as two years earlier.
In this webinar we will be joined by colleagues from DIT Brazil who will give you an introduction into the Brazilian market covering key statistics, challenges, the general e-commerce market, e-marketplaces, customs and logistics and more. This session marks the first with this new team in Brazil so it's not one to miss!
..............................................................................................................................................................................................
We are thrilled to have partnered with a range of fantastic speakers to deliver these webinars.
Read more about them below:
row-mid col-md-7 colour-section
row-start col-xs-12 video-section center row-end