row-start col-md-7 #top-section top-section #about-section no-pad-bottom-section
The Department for International Trade is bringing together Commercial Officers from the trade departments of the British Embassies in Copenhagen, Geneva, New York and Barbados to meet UK businesses interested in exploring UN and Multi-Lateral Development Bank procurement opportunities.
Opportunities
The global humanitarian and development sector provides real commercial opportunities for many UK companies to win overseas business from worldwide aid funded agency programmes.

There are opportunities across a wide range of sectors including:
Medical and Pharmaceutical
Water and Sanitation
Power Generation
Laboratory Equipment
Food and Beverages

Shelter and Basic Domestic Supplies
Logistics
Security Equipment and Services
Corporate Training
Specialised Consultancies
row-end col-sm-12 col-md-5
 
 
 
 
 
 
 
 
 
 

If you have any queries relating to international trade why not contact us. With staff in offices across the globe and Trade Advisers in every county, we can help you find the answers.

 
 
 
 
 
visit: great.gov.uk
 
 
call: 0300 303 8955
 
 
 
 
 
 
row-start col-xs-12 row-end
Meet the Commercial Officers

This is an exclusive opportunity for a free, in-person, one-to-one meeting with the following Commercial Officers to discuss the prospects for your business:
 
Joanne Ganthier
Senior Trade Adviser, British Embassy, Copenhagen

Joanne has worked at the British Embassy, Copenhagen for 18 years and has extensive experience in assisting UK companies export to Denmark. Joanne has sector responsibilities for Food & Drink, Sustainable Consumption and UN Procurement. She covers the UN procurement agencies; UNICEF, UNOPS, UNFPA and UNDP.
 
 
 
 
Marie Gow
Senior Trade Officer, British Embassy, Geneva

Marie has over 20 years' experience in helping UK companies develop their business in Switzerland, with a focus on Aid-Funded Business, Big Science Facility (CERN) and Life Science and Healthcare. She is your point of contact for UN and Red Cross organisations based in Geneva, Rome and Budapest.As part of the DIT Switzerland team, she can also advise on opportunities for your products and services in the Swiss market in general.
 
 
 
 
Nathaniel Sears
Trade and Investment Officer, British Consulate, New York

Nathaniel is the Trade and Investment Officer for Advanced Engineering and UN Procurement with the UK Department for International Trade (DIT), where he has worked since January 2015. In this role, Nathaniel leads on engagement with US Advanced Engineering and Manufacturing companies looking to expand into the UK as well as assisting British companies wishing to export to the United States and the United Nations.
 
 
 
 
Sherry-Ann Blackett
Senior Trade Officer, British Embassy, Barbados

Sherry-Ann is the Senior Trade and Investment Officer based at the DIT offices in Barbados. She has worked for the Department for over seven years providing UK exporters with support as they pursue commercial opportunities in Barbados and the Eastern Caribbean markets. Sherry-Ann has several years of experience in the international trade and investment sector, having worked previously in the equivalent of the Ministry of Trade for both the Barbadian and Canadian governments.
row-start col-xs-12 colour-section row-end
How to register
There's a limited number of meetings available so register your interest in attending today.

Each meeting is for a duration of 25 minutes and you can request meetings with as many of the Commercial Officers as you wish.

Click on the link below to access our dedicated booking portal for the roadshow, allowing you to request free, one-to-one meetings with our Commercial Officers at any of the locations outlined below.
 
London
Monday, 5 December 2022

Strategy International, 23 Grafton Street, London W1S 4EY
 
Coventry
Tuesday, 6 December 2022

Ramada Hotel & Suites, The Butts, Earlsdon, Coventry CV1 3GG
 
Leeds
Wednesday, 7 December 2022

The Studio, Riverside West, Whitehall Road, Leeds LS1 4AW
 
Cardiff
Thursday, 8 December 2022

Swalec Stadium, Sophia Walk, Pontcanna, Cardiff CF11 9XR
 
Please note that your meeting request is not guaranteed until you receive confirmation from us.

For any other export related enquiries please visit the Department for International Trade at great.gov.uk or call our Export Support Service on 0300 303 8955.
Organised by: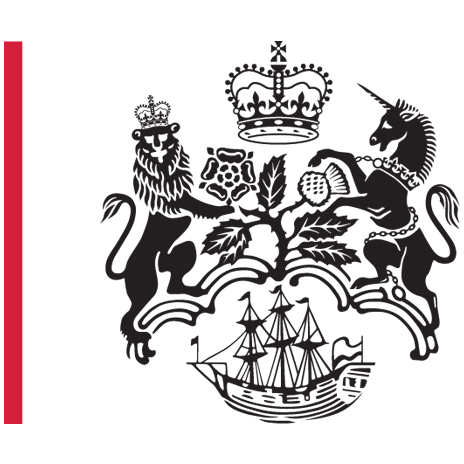 The Department for International Trade (DIT) is the Government Department that helps UK based companies succeed in the global economy. We also help overseas companies bring their high-quality investment to the UK's dynamic economy, acknowledged as Europe's best place in which to succeed in global business.
 Supported by: