Venue
Biotech Campus Delft
Alexander Fleminglaan 1
2613 AX Delft
The Netherlands
About Biotech Campus Delft
The campus offers a brand new biotech incubator in Europe, boosting the transition to a sustainable, bio-based economy. They support the whole innovation cycle, from research, to piloting, to production. Their open innovation campus hosts startups, tech- and service-providers, SME's and established companies in the field of industrial biotechnology.
In the ecosystem, cooperation and knowledge transfer between companies and knowledge institutes is encouraged. This supports the development of bio-based innovations and enables companies to scale-up, to grow and to continue innovating. 
Over 1200 people work on site on developing, scaling up and commercializing bio-based innovations. Building a bio-renewable future, bio-based solutions come to life, boosted by the next level biotechnology. Together, they enable the change from a fossil-based, depleting economy to a bio-based, circular economy.
Founding partners
Founding partners of Biotech Campus Delft are Royal DSM and Delft University of Technology. Royal DSM is a global science-based company active in Nutrition, Health and Sustainable Living and listed at no 1 position in in its industry group in the Dow Jones Sustainability World Index. The company has been recognized among the Dow Jones Sustainable Index leaders for 15 years running and held the number one position in the sector eight times. DSM Food Specialties with its state of the art Rosalind Franklin Biotechnology Center, is located at the Biotech Campus Delft.
col-sm-12 col-md-5 row-end top-80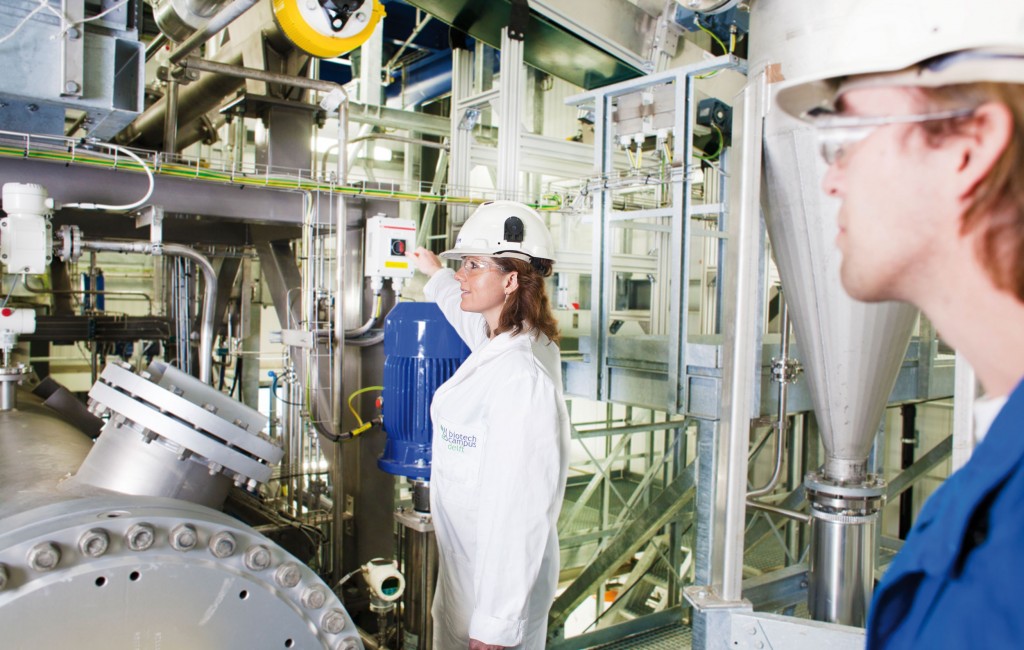 row-start col-xs-12 colour-section
How to get there
By public transport
(www.ns.nl, www.9292ov.nl)
The nearest railway station is Delft. Take bus 51 direction the Hague/Grote Markt - exit 'Libourellaan', it is a 3 min walk to the main entrance.
By car
National highway A4 from Amsterdam
Direction Den Haag-Zuid/Rotterdam, intersection Prins Clausplein, intersection Ypenburg in the direction Hoek van Holland N4, exit Delft, (*) turn left direction Delft (Prinses Beatrixlaan), turn left at 5th traffic light (sign: DSM Gist).
A12 from Utrecht
Direction Den Haag, intersection Prins Clausplein, intersection Ypenburg, direction Hoek van Holland N4, exit Delft; see further under "A4 from Amsterdam" starting from (*).
A13 from Rotterdam
Exit Delft-Zuid, follow the road to the left (Kruithuisweg), turn right at the 2nd traffic light (Provincialeweg), turn right at the 4th traffic light (sign: DSM Gist).
Recharging stations
You can recharge your hybrid or fully electric vehicle at our campus. Eight recharging stations are located on car park P7, next to the Rosalind Franklin Biotechnology Center.
row-end col-xs-12 colour-section