Malvern Theatres > The Abbey Hotel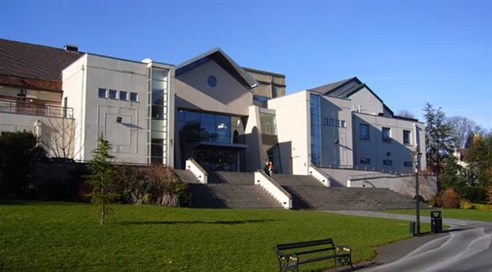 The Conference Sponsors will be exhibiting in the Forum Theatre and the Conference presentations will be held in the 301-seat cinema.
Malvern Theatres
Grange Road
Malvern
Worcestershire
WR14 3HB
Tel: +44 (0) 1684 580 950
http://www.malvern-theatres.co.uk/
Malvern Theatres is situated in Grange Road, near the centre of Great Malvern, near to the Priory Church, Nat West Bank and the Abbey Hotel. The postcode for satellite navigation systems is WR14 3HB.
We strongly recommend to pre-book your train ticket and travel to Malvern by public transport, there is often a lot of motorway congestion (M5. M6) every year on the last day of the conference (Friday afternoon) causing long delays for the return journey home. In addition long stay car parking is limited in and around Malvern. Travel by train is convenient with excellent connections from Birmingham / London and the train station is a 10 minute walk from Malvern Theatres.
Great Malvern is on the main A449 Hereford to Kidderminster Road. Coming by car from the direction of Hereford, or from Worcester City, visitors should use the A449 right to the centre of Great Malvern.
If travelling to Malvern from the north via the M5 motorway, visitors should leave the motorway at Junction 7 and follow the signs for the A449 to Malvern.
If travelling to Malvern from the south via the M5 motorway, visitors should leave the motorway at Junction 8 and join the M50. Stay on the M50 for only about 2km, taking the first exit you come to, signposted Malvern A38. Follow the A38 (signs for Upton/Malvern) and cross the river Severn at Upton. Turn right at the mini-roundabout after the bridge and follow the road for about four miles. Take a left turn sign posted Malvern. Follow the road through Guarlford and on to Barnard's Green. At Barnard's green take the second exit at the large roundabout up the hill into Great Malvern.
Malvern Theatres is only 10 minutes walk from Great Malvern Train Station; for the latest timetable information call National rail enquiries on 08457 484950 or +44 (0) 2072785240 from overseas.
Walking from the station; come out of the station and turn left onto Avenue road at the top of the car park. Walk up Avenue road passing the shop on your left, take the forth road on your left into Priory Road. On your left is a pay and display car park; on your right is Malvern Splash swimming pool. Take the path around the side of the splash signposted Winter Gardens, cross the bridge over the lake.
Location Map with Car Parking Information: http://www.malvern-theatres.co.uk/getting-here/
---
This meeting is supported by grants and sponsorship from the pharmaceutical and device industries. See here for details.