full-section row-start row-end col-xs-12 center
sponsors-section row-mid col-xs-12 sponsor-row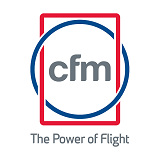 CFM
CFM International (CFM)was formed as a 50/50 joint company between GE and Safran Aircraft Engines in 1974. Today, CFM is the world's leading supplier of commercial transport aircraft engines.

Since the first engines were delivered in 1982, CFM has received orders for more than 42,000 CFM56 and LEAP engines from 570 operators worldwide and has delivered more than 31,000 CFM56 engines.

The company has also introduced the advanced LEAP engine to power the Airbus A320neo, the Boeing 737 MAX, and COMAC's C919. CFM has garnered orders for more than 12,230 LEAP engines.

The first LEAP-1A-powered Airbus A320neo entered service in August 2016; more than 60 aircraft have been delivered to 13 airlines worldwide through May 2017. The first LEAP-1B-powered Boeing 737 MAX aircraft entered service in May 2017. The engine is delivering a 15 percent improvement in fuel efficiency along with significant reductions in noise and emissions levels while maintaining CFM's industry-leading reliability and overall cost of ownership.

The agreement that established CFM calls for the two parent companies to share everything equally, from design and development to production and support. Final engine assembly is performed both at GE facilities in the U.S. and Snecma facilities in France.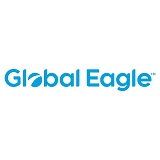 Global Eagle
Global Eagle is a leading provider of media, content, connectivity and data analytics to markets across air, sea and land. Global Eagle offers a fully integrated suite of rich media content and seamless connectivity solutions to airlines, cruise lines, commercial ships, high-end yachts, ferries and remote land locations worldwide. With approximately 1,500 employees and 50 offices on six continents, the company delivers exceptional service and rapid support to a diverse customer base.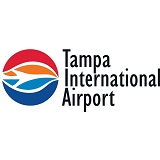 Tampa International Airport
Tampa International Airport is the premier gateway to the treasures of Florida's West Coast. Serving a metropolitan area of almost 3 million people and annually welcoming 19 million passengers, TPA provides access to the country's best beaches, Florida's ample tourism hotspots and one of the fastest-growing economies in the U.S. TPA currently offers more than 80 nonstop flights to destinations around the world including Frankfurt, Zurich, Panama City and London. TPA is one of the world's most loved airports with a track record of recognition from the public as well as trade publications and groups.

Building on a longstanding track record of success, TPA is nearing completion largest construction project in the history of the airport. With an investment of nearly $1 billion, TPA is expanding the airport's main terminal by 50,000 square feet, constructing a state of the art rental car facility and connecting them with a brand new 1.4 mile people mover. At the same time, TPA is adding local flavor and supporting Tampa Bay Area businesses in a complete overhaul of the airport's concessions program.

Since opening in 1971 with a revolutionary and oft-copied design, TPA has been, and remains, America's Favorite Airport. Today's efforts ensure it will remain there for generations to come.
Farnborough International Airshow
The Farnborough International Airshow (FIA) has been helping businesses soar since 1948. We bring the best of the aerospace industry together under one roof to support innovation and facilitate business.

With 73,000 trade visitors and over 1,500 exhibitors from 76 countries, the show is a truly international affair, connecting professionals from a range of sectors within the industry. From Business Aviation to UAS, MRO, Manufacturing Technologies, Space and beyond, the diversity of the sectors represented at FIA is truly impressive.

What's more, the show boasts outstanding networking opportunities including the Delegations Programme and Meet The Buyer which enable businesses of all sizes to get in front of those that really matter.

FIA's unique setting at the Farnborough Airport provides a natural arena to showcase the capabilities of military and commercial aircraft both in the air as part of the flying display and on the ground as part of the static display. It is no surprise that so many of aviation's biggest names have chosen FIA to debut their latest innovations to its captive audience.
Panasonic
For over 35 years, Panasonic Avionics has focused on two objectives – strengthening the connection between airlines and their passengers and enabling them to operate more efficiently. In order to do that, Panasonic designs, builds, implements and maintains inflight entertainment and connectivity solutions tailored to each airline's specific business needs. The key enabler is the industry's most capable and award winning IFEC platform, empowered by an unparalleled ecosystem of partnerships, applications, tools, and service infrastructure. Panasonic's solutions allow airlines to increase the value of their brand, foster passenger loyalty, generate ancillary revenue, and reduce their operating cost. Established in 1979, Panasonic Avionics Corporation, a U.S. corporation, is a subsidiary of Panasonic Corporation of North America, the principal North American subsidiary of Panasonic Corporation. Headquartered in Lake Forest, California with over 5,000 employees and operations in 80 global locations, it has delivered over 9,000 IFE systems and 1,800 inflight connectivity solutions to the world's leading airlines. For additional information, please visit www.panasonic.aero.
sponsors-section row-mid col-xs-12 sponsor-row
sponsor-section row-mid col-xs-12 sponsor-row
sponsors-section row-start col-xs-12