block-section row-start col-md-7
Expand your knowledge of commercial aviation valuations
Aimed at individuals who have up to 2 years' experience in the world of aviation asset values and valuations, this seminar gives attendees a comprehensive understanding of valuation types, methodologies and importantly, benefits of each in deriving the value of an asset.

Taught in an interactive style to make sure attendees get the most out of the day, this will give practical tools and information needed to:  
Learn what values mean and how to put this into context
Interpret information for better decision making on values volatility and risk
Understand time and market factors involved that affect values
Have more impactful conversations with appraisers throughout the process
In addition to gaining the knowledge from this seminar, attendees will receive a digital certificate of attendance to support their CPD activity.


Who should attend?
Ideal for individuals new to aviation finance, those working at a junior analyst level, or even those who just want to understand more about the process involved in valuating aircraft assets and how this can help for more effective and efficient valuations. 
Those working within banks, operating lessors, traders, investors or airlines in the following areas would most benefit from participating in this seminar:
Risk management

Portfolio management

Finance

Trading/Marketing

Asset management

Technical management  
block-section row-end col-md-5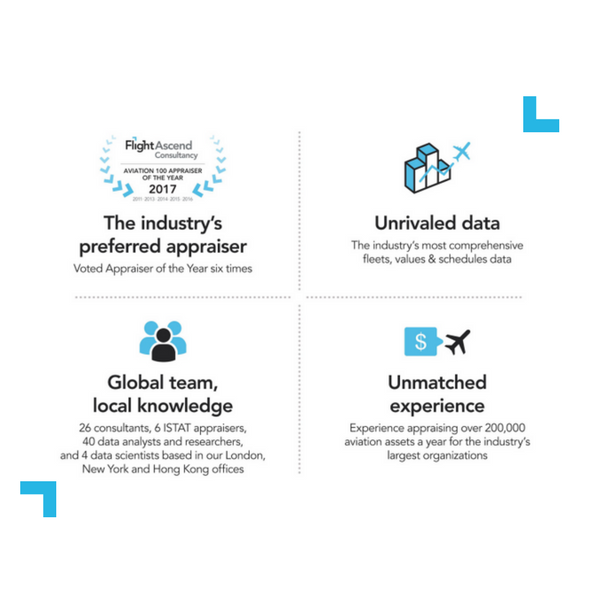 block-section colour-section row-start row-end col-md-12 center
What is covered?
- Why invest in aircraft? 
- Aircraft life-cycles 
- Asset selection 
- Aircraft values from the investors' perspective 
- Commercial aviation current and forecast asset values 
- Commercial aircraft valuation methodology
full-section row-start row-end col-sm-12 center