Science & Tech Superpower Showcase 2022
Consumers Electronics Show (CES)
5th to 7th January
CES is a leading showcase of technology produced by the Consumer Technology Association (CTA)®. CES showcases companies including manufacturers, developers and suppliers of consumer technology hardware, content, technology delivery systems and more. Once again the UK hosted a Pavilion and showcased innovative UK companies.
To see the directory of UK companies which have participated to CES, please click here.
Videos of the companies exhibiting can be found here.
Photonics West
22nd to 27th January
Photonics West is the world's leading photonics technologies event and the UK had a strong presence at the show.
Click here to see which UK companies were present at Photonics West 2022.
If you would like more information about Photonics West, please email Veronica.Eng@mobile.trade.gov.uk
UK National Quantum Technologies Programme Showcase & Networking Breakfast
26th January 2022
As a part of our activities at Photonics West, the UK Tech Envoy to the US and British Consul General in San Francisco, Joe White, hosted a networking breakfast on Quantum West day .The event featured lightning presentations by representatives from the UK National Quantum Technologies Programme and UK quantum industry leaders, and allowed guests to connect with fellow attendees from the Bay Area and UK investment, industry, and academic communities, as well as Photonics West attendees.
For additional information, please contact mairead.hancock@trade.gov.uk
Austin, Texas
SXSW 22
12-13th March
The UK presence at SXSW included the British Music Opening Night on 12th March, whilst on 13th March the UK IP Office hosted a brunch event. The brunch heard from the North America Attache Kayleigh Nauman.
New York, USA
Black Tech Founders Mission
22nd to 24th February 2022
The inaugural Black Tech Founders Mission to New York was a success.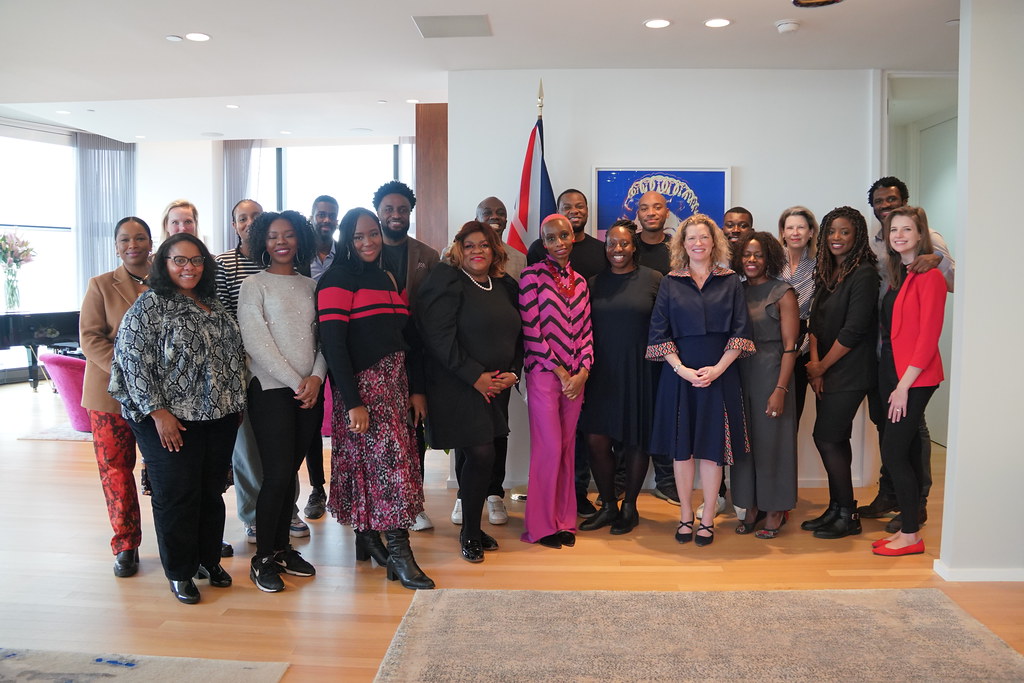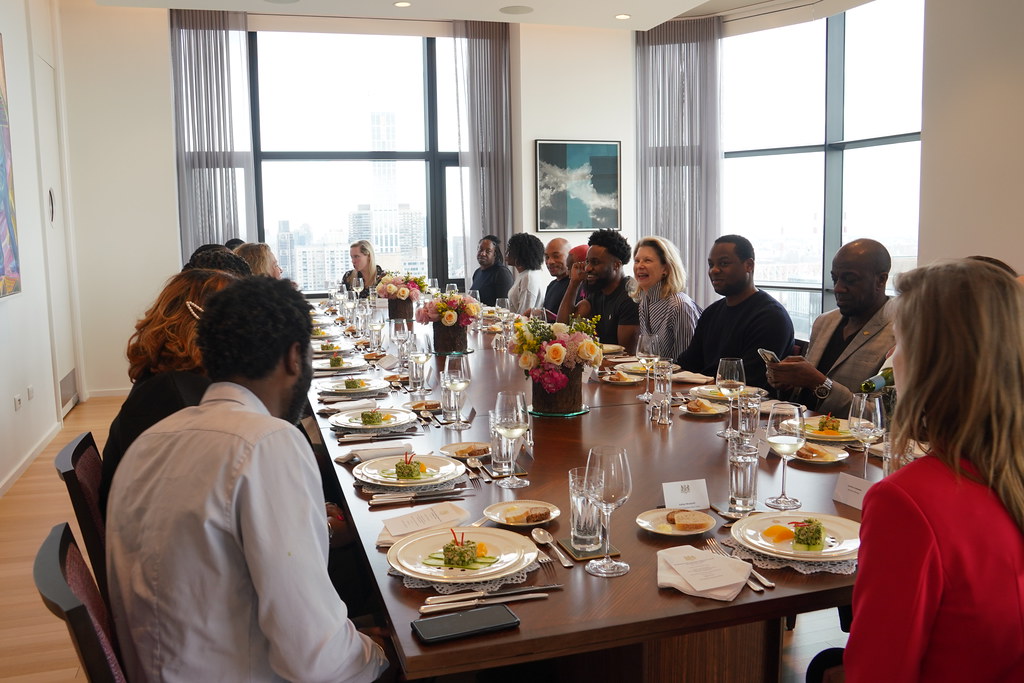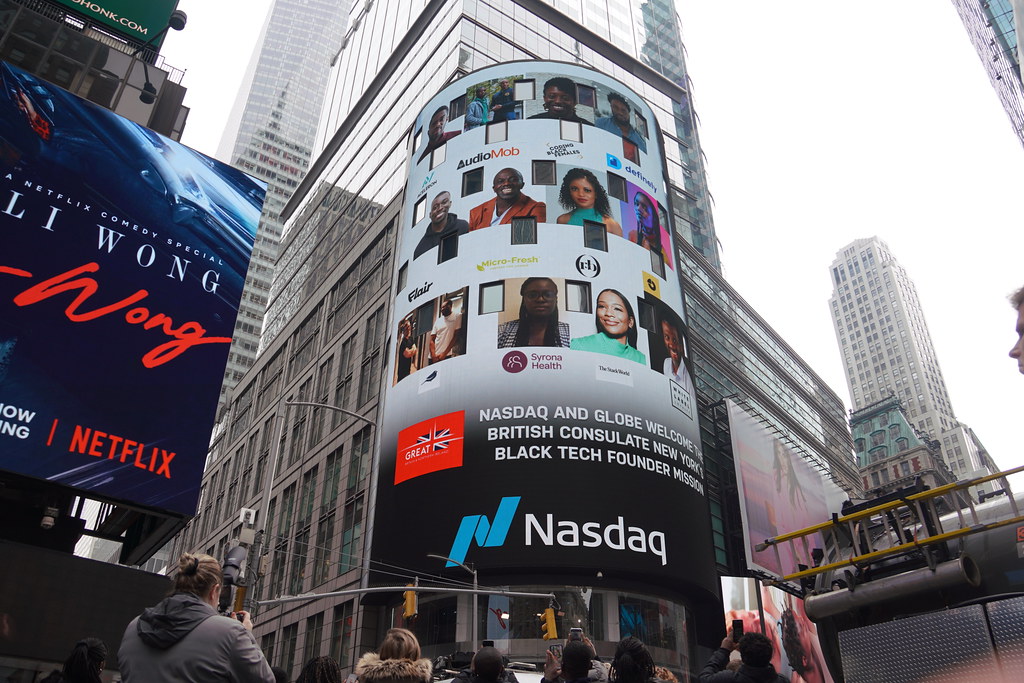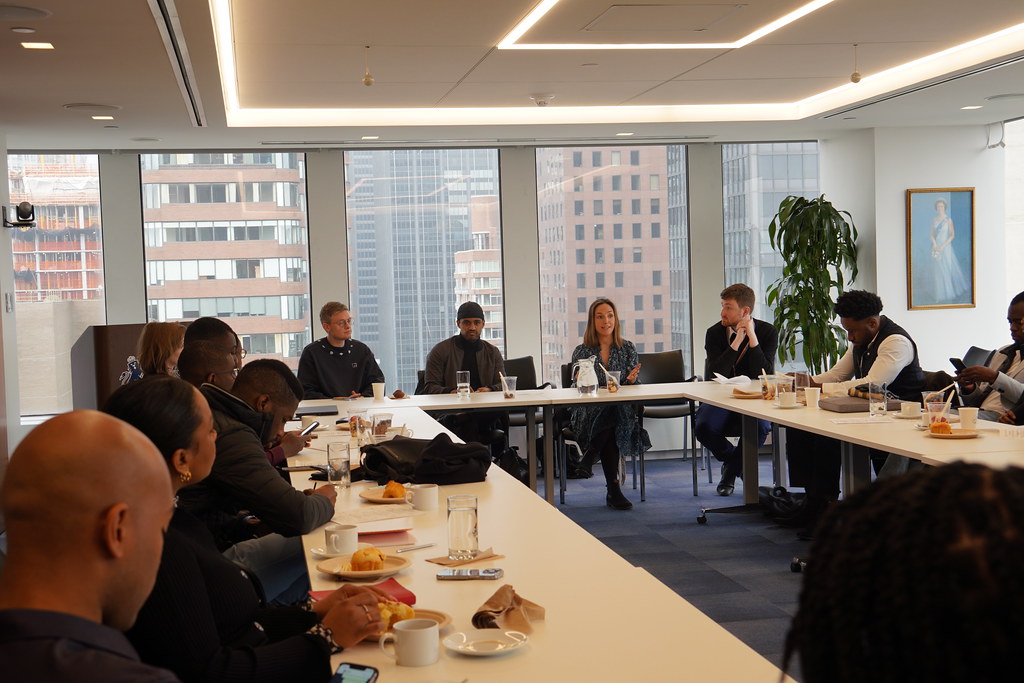 USA
RSA Conference (RSAC)
Moscone Centre & Digital, San Francisco
6th - 9th June 2022
The Department for International Trade will be attending the RSAC where the cybersecurity world comes together. RSAC 2022 will bring together industry leaders and revolutionary thinkers from around the world to discuss latest trends, threats and solutions.
If you would like to connect with representatives of the Department for International Trade at the conference please contact mairead.hancock@trade.gov.uk
LGBTQ+ Tech Leaders Mission
20th - 26th June
The Minister for Exports and Equalities invites you to apply to join The LGBTQ+ Tech Leaders Trade Mission to Austin, Houston and San Francisco. The Mission will give you the opportunity to learn about doing business in Texas and California, and diversity initiatives in these states. The mission will last from 20th - 26th June.
Please contact mairead.hancock@trade.gov.uk for more information.
Canada
AI Summit Montreal
4th - 5th May
The Department of International Trade was delighted to host a pavilion at the AI World Summit, which brought together over two thousand attendees at the Palais des Congrès de Montréal. The event drew major influencers in Artificial Intelligence (AI) across business, science, and technology from around the world. The Department collaborated with the Welsh Government who also sponsored the event with representation from Invest Northern Ireland.
The British Consul-General in Montreal, hosted a 5 à 7 cocktail and networking reception, which brought together a range of stakeholders and businesses where the department was able to highlight the UK's strengths as a global AI leader.
For further information please contact: mairead.hancock@trade.gov.uk
Australia
Australia Market Briefing
22nd February from 08:00 until 09:00
A Tech Growth Program briefing will be delivered by the Director of Trade, Australia and New Zealand and Consul General Queensland and Northern Territory Joanne Freeman. The briefing will provide key facts on the relationship between the UK and ANZ, an overview of the world class FTAs signed between the UK and ANZ and top tips on doing business Down Under.
For more information about this event, please contact joshua.markert@trade.gov.uk.
Future of Tech in the West Midlands
28th April
On 28th April, an investor event - Game on: The Future of Tech is in the West Midlands - was organised at River City Labs in Brisbane by the Australian in-country representatives of the West Midlands Growth Company (WMGC). The event showcased the unique investment opportunities in the West Midlands to Australian immersive technology companies.
Please contact mark.donovan@fcdo.gov.uk for more details.
India
India Virtual Trade Mission
14th to 18th February
A virtual trade mission to India was held, encompassing sessions from the NASSCOM Technology Leadership Forum.
For more information about this mission, please contact richard.lewis@trade.gov.uk
Japan
Smart Manufacturing at Japanese Companies
Japanese companies are applying Smart Manufacturing technologies in their factories both in Japan and around the world. Covid, and social distancing within factories, has accelerated the need for IoT Networks to collect data, AI to analyse data and Cyber Security to protect the networks and data. This creates opportunities for UK companies with these technologies to assist Japanese manufacturers.
We held a hybrid event with about 20 people joining us in our office to discuss Smart Manufacturing. This was a success with companies creating a new network and links with others in the same field.
Please contact laura.prieto@trade.gov.uk for more information about this event.
Malaysia
Malaysia Smart Cities Virtual Mission
22nd to 24th February
The UK's engagement with Stakeholders in the Malaysian Smart Cities ecosystem continued with a series of virtual sessions exploring the themes of Transport & Mobility, Cyber Security & Data, and Governance.
For more information about this mission, please contact richard.lewis@trade.gov.uk
The Philippines
UK-Philippines Cyber Security Forum
11th of March
We received more than 170 companies to share ideas on how to tackle the cyber challenges being faced by both the Philippines and the UK. This was an excellent opportunity to learn about the UK cybersecurity strategies and solutions that may be adopted by the Philippines.
We were joined by the UK National Cyber Security Centre, the Bankers Association of the Philippines, Cybercyte, Risk Ledger, and Threat Status.
Please contact laura.prieto@trade.gov.uk for more information about this event.
Singapore
Virtual Trade Mission - LawTech and Professional Services
28th-31st March
The Singapore Virtual Trade Mission, was delivered in partnership with Barclay's Eagle Labs for LawTech and Professional Services firms. The Mission aimed to build upon the recent signing of the Digital Economy Agreement between the UK and Singapore.
For further information visit the website here or contact hello@legalgeek.com
Thailand
BYOND Mobile
8th - 9th June
The Department for International Trade is currently recruiting companies to exhibit at BYOND Mobile in Bangkok.
The B2B exhibition and conference will host community of change-makers that will serve as a force for enhancing end-user experience, transforming business processes and utilizing data flow.
If you are a UK business specialising in any delivering products and/or services in any of the BYOND MOBILE priority industries, please apply to exhibit with us by 8th April.
To apply and find more information, please click here.
Please contact laura.prieto@trade.gov.uk for more information about this event.
Vietnam
Vietnam Market Briefing
27th April 2022
A Technology Growth Programme event. Join us for the opportunity to learn about the Vietnamese Technology Ecosystem.
Barcelona, Spain
Mobile World Congress (MWC)
28th of February - 3rd of March
MWC Barcelona (formerly Mobile World Congress) is the largest mobile event in the world, bringing together the latest innovations and leading-edge technology from more than 2,400 leading companies, with a highly-rated conference programme assembling today's visionaries to explore the hottest topics influencing the industry.
This year, the Department for International Trade returned to MWC between 28 February – 03 March 2022, to showcase the UK as a Science and Technology superpower with the UK's most innovative technology companies by facilitating meetings and networking opportunities at their eye-catching stand.
The department for International took 66 companies to showcase the UK capabilities in Barcelona. You can see the directory of UK companies present at MWC here.
For more information on the UK's presence at MWC, please contact carly.powell@trade.gov.uk
Directory of Safety Tech Providers Launch Event
28th January
A virtual event was held to launch the second edition of the Directory of Safety Tech Providers. The event was an opportunity to hear about the Directory, the UK Government's plans for the sector and to hear from investors on their plans for investing in Safety Tech. We had a large audience of trade & investment professionals, a number of key investors and leading companies from the sector. At the end of the session, there was an opportunity for all participants to network with each other and the event's speakers.
The directory of UK Safety Tech providers can be dowloaded here.
To find more information about safety tech, please contact jessica.reilly@trade.gov.uk
UK
London Tech Week
13th - 17th June
London Tech Week (LTW) is an annual event which showcases tech innovation and success in Europe's leading technology hub, with global leaders sharing expertise and knowledge in hundreds of venues across London.
At this year's London Tech Week, the Department for International Trade (DIT), will be hosting a number of activities, workshops, talks and networking events.
Please note, spaces for all of our events are limited and we would encourage early registration. Once you register you will receive an email confirmation, you will then receive further correspondence regarding availability.
To find out more and to register for any of our events please click here
Please contact lola.ibiyeye@trade.gov.uk for more information.
Birmingham, UK
UK House at Commonwealth Games 2022
3rd August
The UK Government would like to invite you to a one-day conference at UK House in Birmingham to hear how new business models and routes to market are developed when creativity meets technology. This is a unique opportunity to join innovative UK businesses, international buyers and investors as we learn about the latest thinking and innovations in Creative and Digital Technology and meet with organisations and businesses who can accelerate innovation and growth in your business.
Building on the cooperative spirit of the Commonwealth Games, UK House is a forum for an exclusive in-person and virtual audience of businesses and government officials from around the world. UK House is a platform to bring businesses and key decision makers together to discover opportunities for partnership and innovations for sustainable growth.