row-start col-md-10 #top-section top-section new-section colour-section
Speakers
row-start col-md-10 #top-section top-section new-section colour-section
Stephen Lynn, Business Manager at the AHSN NENC
Stephen is a Business Manager at the AHSN NENC and is responsible for supporting companies wanting to access the NHS.
Stephen has a PhD in molecular biology and physiology from Newcastle University and went on to be a Post-Doctoral Fellow at Stanford University where he studied the link between oxidative stress and neurodegeneration.
Stephen then moved to the UK Foreign and Commonwealth Office at the British Consulate in San Francisco as the Vice-Consul for Science and Innovation where he was involved in policy development as well as trade and investment between the UK and the USA, and was the North America lead for the stem cells and regenerative medicine agenda.
After returning to the UK in 2007, Stephen was the project manager of a €10 million network of excellence, funded through FP6, to address the fragmentation in translational research for the assessment and treatment of rare neuromuscular diseases coordinated by Newcastle University. This network also allowed Newcastle University to lead on other major awards to develop new tools, resources and take a leading role on the issues affecting patients with rare diseases across Europe, in partnership with clinicians, academics, patients, industry and policy makers.
Before joining the AHSN, Stephen worked in the NHS as a Commercial Manager for Newcastle Hospitals NHS Foundation Trust with responsibility for business development activities involving medical technologies and diagnostics. There he helped to establish and launch Diagnostics North East, a partnership between the Newcastle Hospitals NHS Foundation Trust, Newcastle University and the AHSN for the North East and North Cumbria to deliver the various resources that map to the development, research and innovation of diagnostic technologies and available to both academic and commercial partners.
row-end col-md-2 col-md-2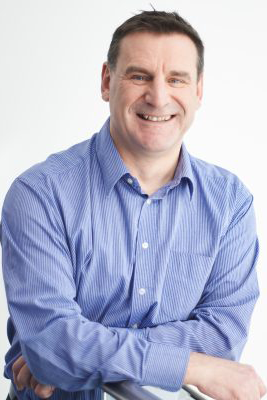 row-start col-md-10 #top-section top-section new-section colour-section
Richard Abrahams, founding member at PwC's Raise proposition
Richard is a founding member of PwC's Raise proposition, having caught the startup bug whilst setting up his own company post-university. He has supported tens of businesses through their fundraising journey with experience working across a number of sectors, both B2B and B2C, including some exciting digital health and medtech businesses. He specialises in Series A, leading the client relationships for fundraises of £5m-10m.
Richard is currently a board advisor to a fintech which has raised £25m in funding, acts as a mentor to a number of other early stage businesses, and has co-founded and launched a "side-gig" which has raised seed funding.
A qualified chartered accountant, Richard's background prior to Raise was focused on Financial Due Diligence having worked on upwards of 30 M&A transactions with mid-market and entrepreneurial businesses.
A lifelong Watford fan which Richard believes is 'character building', he has a passion for all sports, in particular football and golf.
row-end col-md-2 col-md-2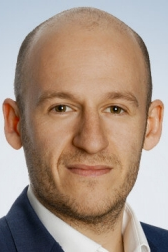 row-start col-md-10 #top-section top-section new-section colour-section
Hassan Chaudhury, Healthcare UK
Hassan is the Digital Health Specialist for Healthcare UK at the Department for International Trade, with a global role advising commercial teams in over 100 UK embassies as well as innovators, health systems and Governments. His background is in social work, informatics, NHS commissioning and public health. He was later co-founder, CIO and Chief Commercial Officer at Health iQ - an award-winning real world evidence and health analytics firm before its acquisition and his exit in 2019.
He is now a Director at Vita Healthcare, Strategy Lead for the Source Group, co-Chair of the Diversity Interest Group of the PM Society, a mentor for the NHS Innovation Accelerator and SimDH, a member of both the HIMSS Innovation Committee and The Institution of Engineering and Technology (IET) Healthcare Sector Exec Committee and also holds an Honorary Research post at Imperial College London.
 
row-end col-md-2 col-md-2