Leiden Asia Week - cultural events open to ICAS 11 badge holders and the general public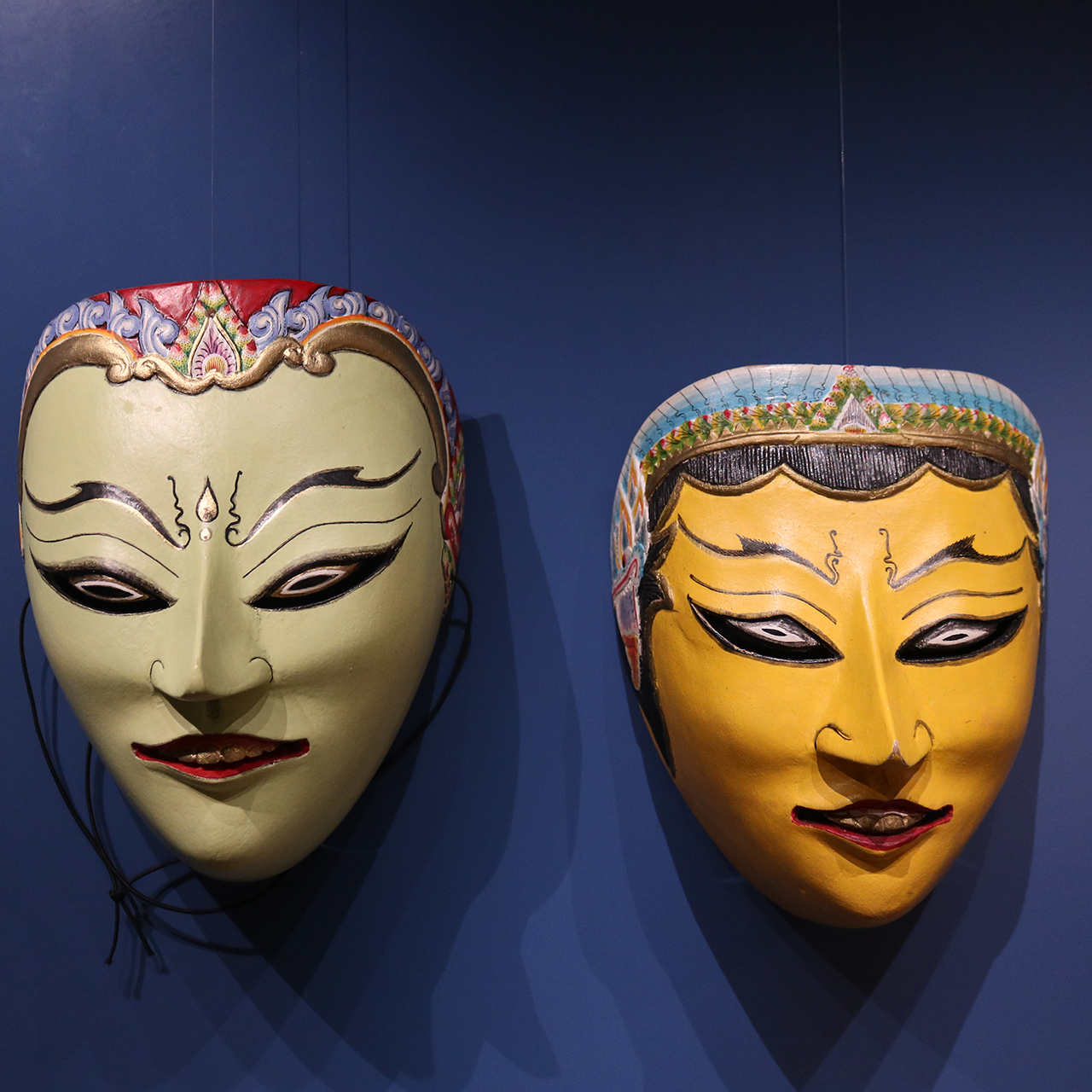 Exhibition: Panji – Diponegoro – La Galigo Exhibition UNESCO Memory of the World
The Panji manuscripts, Prince Diponegoro's autobiography, and the La Galigo epic poems are some of the most remarkable literary works from Southeast Asia and specifically from Indonesia. Their significance in the cultural and literary history of Southeast Asia was reaffirmed by their entry in the UNESCO Memory of the World Register. In the exhibition Memory of the World. Panji – Diponegoro – La Galigo at Leiden University Libraries, content, function and everyday use of these manuscripts and stories take center stage.
Dates: 23 May – 1 September 2019
Venue: Leiden University Libraries, Witte Singel 27, Leiden
Exhibition: Out of Asia – 2000 Years of Textiles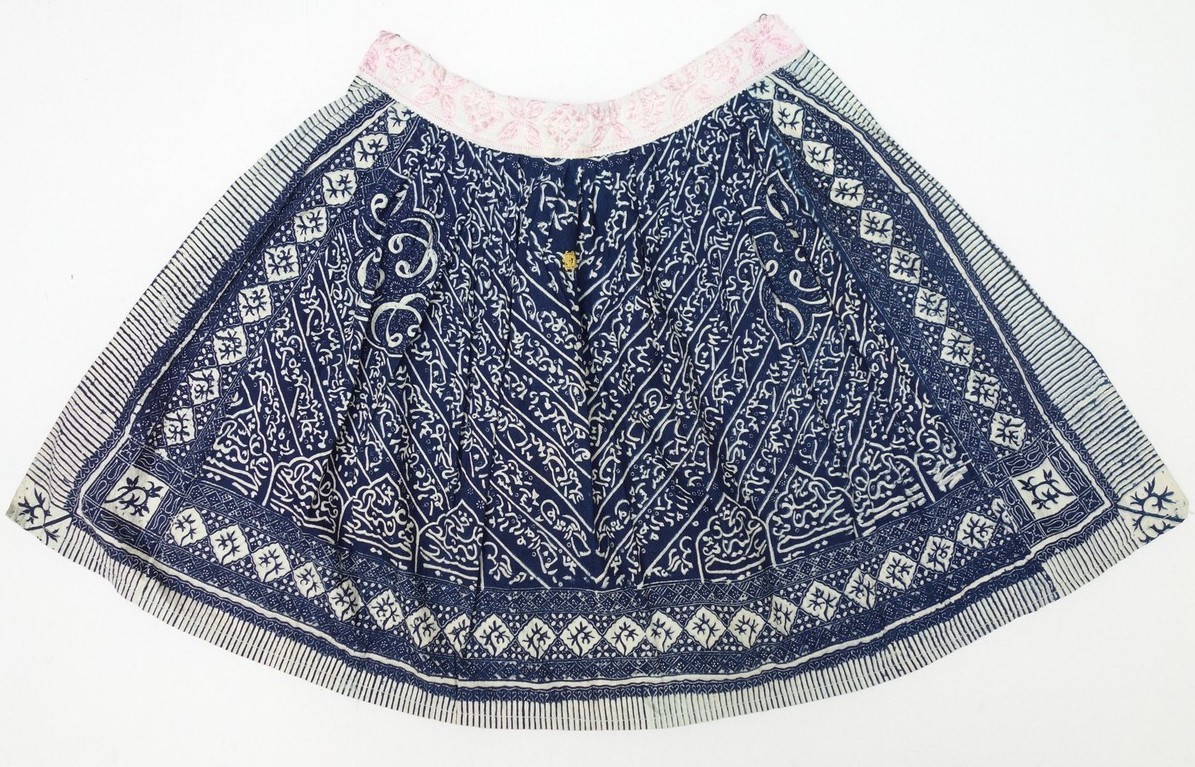 The exhibition includes a plethora of items that illustrate how people in the Middle East and Europe have for long been fascinated with Eastern textiles and dress. There will be actual fragments of silk textiles that were transported along the Silk Roads about two thousand years ago, and also a Roman-period textile that copied Central Asia forms. Also on display are Indian block printed export textiles from the thirteenth century, which were discovered along the Red Sea coast in Egypt (and much older than any extant examples from India). More recent textiles and garments (eighteenth century onwards) include urban and regional Dutch garments made with Indian and Indonesian materials, French woven silks with representations of Oriental figures, as well as a wide range of Chinese, Japanese, Indian and Indonesian style textiles (most of these date to the twentieth century).
Dates: 15 - 19 July, (10.00 – 17.00)
Venue: Textile Research Centre, Hogewoerd 164, Leiden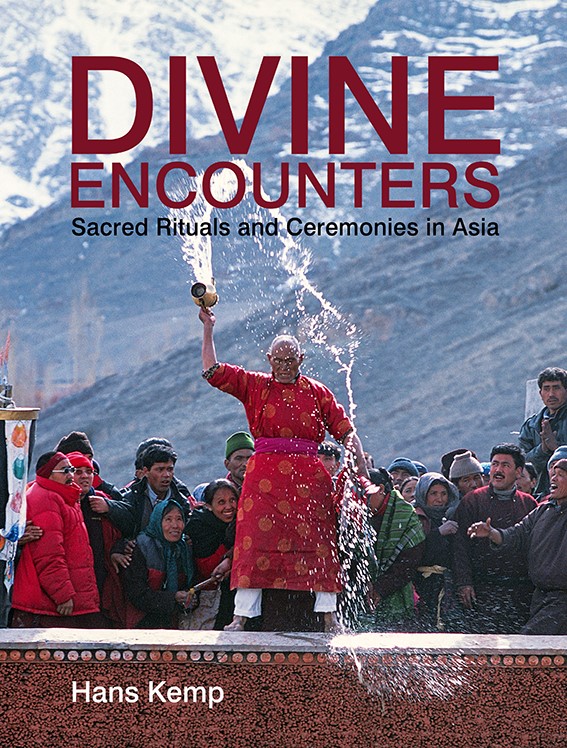 Photo Exhibition: Divine Encounters in Leiden - Sacred Rituals and Ceremonies in Asia
Hans Kemp
A 'hidden' Asia
Divine Encounters is a photographic odyssey exploring an Asia hiding in plain sight, resilient and vibrant. For just behind the neon signs, the marble and stainless-steel facades, the luxury cars and glitzy shopping malls, lies a different world, revealing itself through elaborate spirit rituals, blood-curdling ceremonies and exuberant festivals.
Exhibition and book
The photos are taken from four different chapters of Divine Encounters: Sacred Rituals and Ceremonies in Asia. In Kemp's book you can find more images and in depth explanations of ceremonies and rituals in India, Japan and Indonesia, together with stories and impressive photos of divine encounters in Mongolia, Korea, Thailand, Myanmar, Malaysia, Hong Kong and the Philippines. Award-winning Dutch photographer Hans Kemp is the author of seven photography books incl. the acclaimed Bikes of Burden, an ode to Vietnam's load-carrying motorbikes, a bestseller with more than 100,000 copies sold in four languages.
Dates: 27 June – 19 August 2019
Venue: Leiden City Hall (visitors hall), Stadhuisplein 1, Leiden
Festive opening: 26 June 2019, 17.00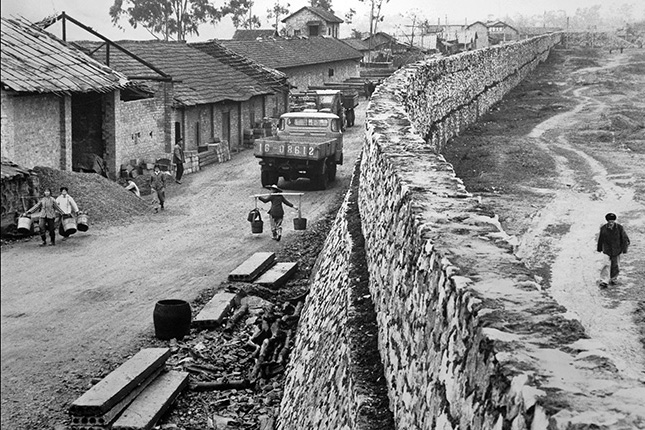 Photo Exhibition: China 1979 - A Giant Awakens
Paul van Riel
Tourism in China was very limited until the late 1970s. In 1978 and 1979, Vice President Deng Xiaoping delivered a series of speeches, initiating drastic economic reforms and heralding the development of China's tourism industry. Briefly based in Hong Kong at that time, Dutch photographer Paul van Riel leaped at the opportunity to explore the fascinating 'sleeping giant'. A ten-day trip in January 1979 took him via Guangzhou to Guilin and Nanning in southwest China. In December, he visited Shanghai, Nanjing and Hangzhou. This exhibition shows a generous selection of black and white photos from both trips. Most of these unique images have never been published.
Dates: 6 July – 28 July 2019
Venue: Culture room of Sijthoff Cultural Centre/Lunchroom, Doezastraat 1b, Leiden
Festive opening: 6 July 2019, 15.30
Engaging With Vietnam activities and exhibitions
Engaging With Vietnam: An Interdisciplinary Dialogue (EWV), founded in 2008, is an annual multi-disciplinary conference that examines issues of knowledge production and knowledge mobility concerning Vietnam (in the broadest and most inclusive sense of that term). Each EWV conference focuses on a theme and welcomes participants from any field to address the theme and to engage with each other's work. This year, held in conjunction with ICAS 11, the theme is 'Vietnam in Europe, Europe in Vietnam: Identity, Transnationality and Mobility of People, Ideas and Practices across Time and Space'.
As part of the programme, EWV organises various cultural events that are open to ICAS 11 participants and the general public.
EWV Cultural events listed per room:
Dates: 15 July (13.00-19.00), 16 July (13.00-15.30) and 17 July 2019 (9.00-17.00)
Venue: Oude Sterrewacht, Sterrewachtlaan 11, Leiden
Room: C.002
- Collection of Vietnam's Nguyễn Dynasty Era Costume Sets made by Y Vân Hiên Group
The Y Vân Hiên (Lean on the Clouds House) Group is a gathering place for those who have a strong passion and desire to restore Vietnamese traditional culture. The Nguyễn dynasty era costumes showcased in this exhibition include clothes worn by common people, government officials and members of the royal family. These garments are tailor-made and conform to the technical and aesthetic rules introduced and mandated by the Nguyễn dynasty. The materials used to produce these costumes are sourced from traditional Vietnamese silk villages, such as Mazhou Silk and Van Phuc Silk. The patterns on the costumes, which are adapted from Nguyễn artefacts, ensure historical accuracy and maintain aesthetic values.
Room: B.005
- "Unlearning and Learning", Exhibit and Film Project, curated by Cuong Pham-Nguyen Huu Su-Phan Le Ha
"Unlearning & Learning" is an exhibit and film project. Its aim is to draw attention to Vietnamese, Vietnam, and practices of 'Vietnamese-ness' in Europe, and to demonstrate that ties to Vietnam via Europe (and vice versa) are a labyrinth of fragmentations and complications. "Unlearning & Learning" also explores how the varied meanings attached to the Vietnamese language and the ways in which the Vietnamese language is learnt, practiced, promoted and 'kept' in/by/among/for Vietnamese communities in varied contexts in Europe can tease out issues of politics, community, belonging and identity.
- The making and screening of "Vietnam and the World: Past to Present, Memory and War, Language and Soft Power" (also introduced in Panel 18, 17 July / 9:00-10:45 /Oude Sterrewacht C.104)
- Display of archival materials (with some from Non Native Native Art Space, the Netherlands)
- Presentation of calligraphic work in various languages
Room: B.006
- "Vietnam's Central Highlands: A Dialogue of Art and Scholarship", Curated by Pho Ben Doi, Urban Sketchers Vietnam, and Engaging With Vietnam
The curation of this project is inspired by Da Lat, a city in the highlands, about 45-50 minute by air from Saigon/Ho Chi Minh City. Da Lat was built by the French during the colonial period as a holiday destination and get-away haven for the French. It is now still referred to as a 'European city in the central highlands'. In this exhibition, we will capture and engage with the many meanings and transformations associated with this 'French/European highland city' throughout time, space and generations, and via multiple forms of engagement and interactions including Q&A, a display of artworks and local produce.
- Display of artwork and screening of music videos/video clips/video arts that are centered on life, nature, inspirations as well as pressing issues in Vietnam's Central Highlands
Room: H.013
- Silk paintings from Bui Tien Tuan
- Selected collection of urban spaces/places in Vu Duc Chien's sketches
- Selected calligraphic works from Nguyen Huu Su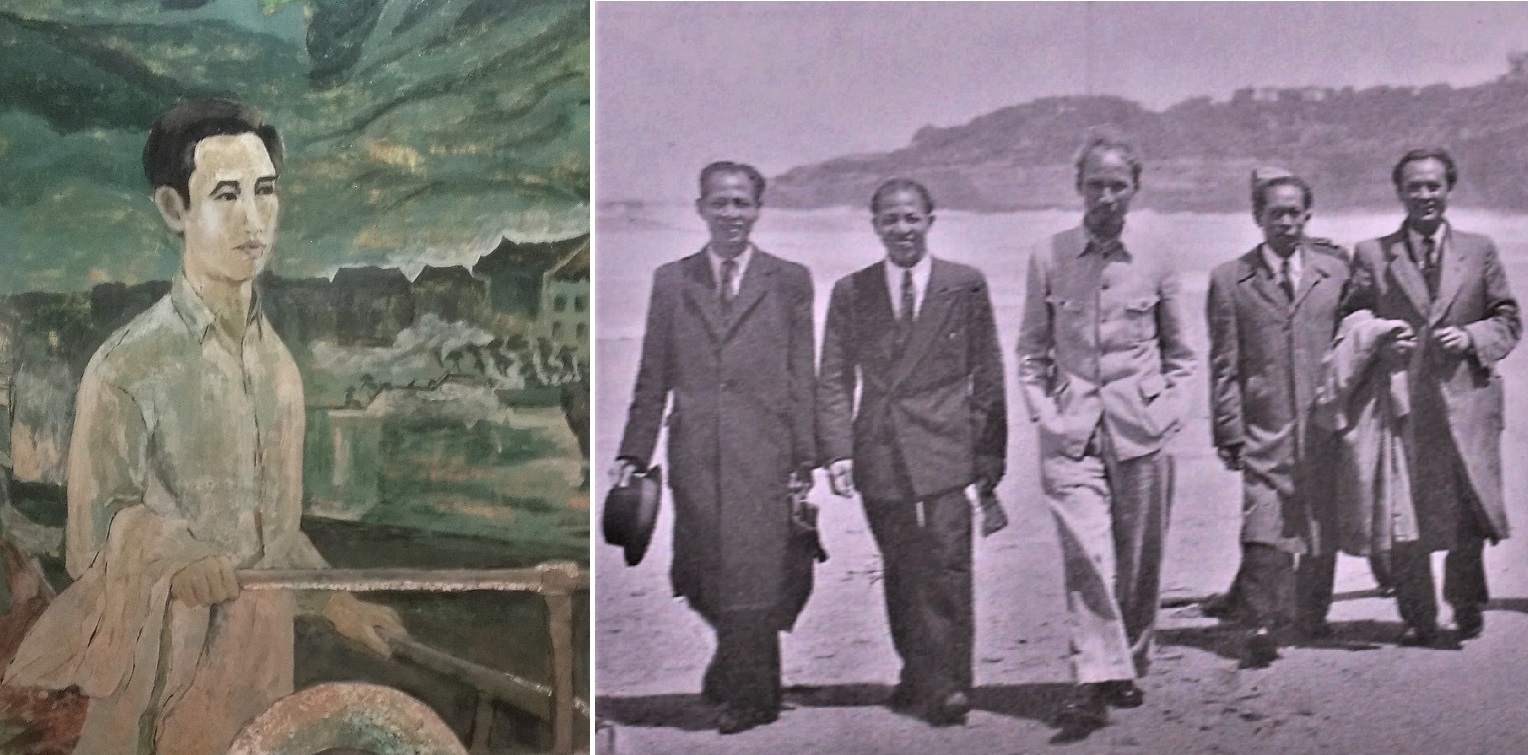 - "In the footsteps: Hò̂ Chí Minh in France", historical and contemporary photos by Rex Eaton
This display traces Ho ̂ Chí Minh's life, from the time he landed as a seaman on the eve of WWI, to his return as an activist after the war and his peace mission in 1946 as a President. Using a blend of historical and contemporary photos, it explores his work, lodgings, neighborhoods and travels. Assembled by Rex Eaton and based on research that took him to Paris, the Basque region, Tours & Normandy, it serves as an adjunct to his presentation, "Royalty and Revolutionaries in France"


Highlights of the EWV cultural events programme that will continue at ICAS 11
- Collection of Vietnam's Nguyễn Dynasty Era Costume Sets made by Y Vân Hiên Group
- "Unlearning and Learning", Exhibit and Film Project, curated by Cuong Pham-Nguyen Huu Su-Phan Le Ha
- " In the footsteps: Hò̂ Chí Minh in France", historical and contemporary photos by Rex Eaton
- Selected calligraphic works from Nguyen Huu Su
- "Vietnam's Central Highlands: A Dialogue of Art and Scholarship", Curated by Pho Ben Doi, Urban Sketchers Vietnam, and Engaging With Vietnam
Dates: 18 – 19 July 2019
Venue: Lipsius 0.30, Cleveringaplaats 1, Leiden
Food and Cultural Market
At the heart of the ICAS 11 area lies the Pieterskerkplein (Peter's Church Square), where you will find our Food and Cultural Market.
At this market, especially organised for ICAS, but open to the public as well, you will be able to enjoy dishes from the Dutch and Asian cuisines, and be entertained and informed by a number of artisans demonstrating age old Dutch traditions, such as clog crafting, liquorice making and 'ship in bottle' building. There will be musical acts such as a vinyl DJ on a bakfiets. You can have lunch and dinner at the market, or at least a drink after the last panel, which ends at 18.45.
Dates and time:
16 July 2019, 11.00 – 16.00
17 – 18 July 2019, 12.00 – 20.00
19 July 2019, 12.00 – 15.00
Venue: Pieterskerplein, Leiden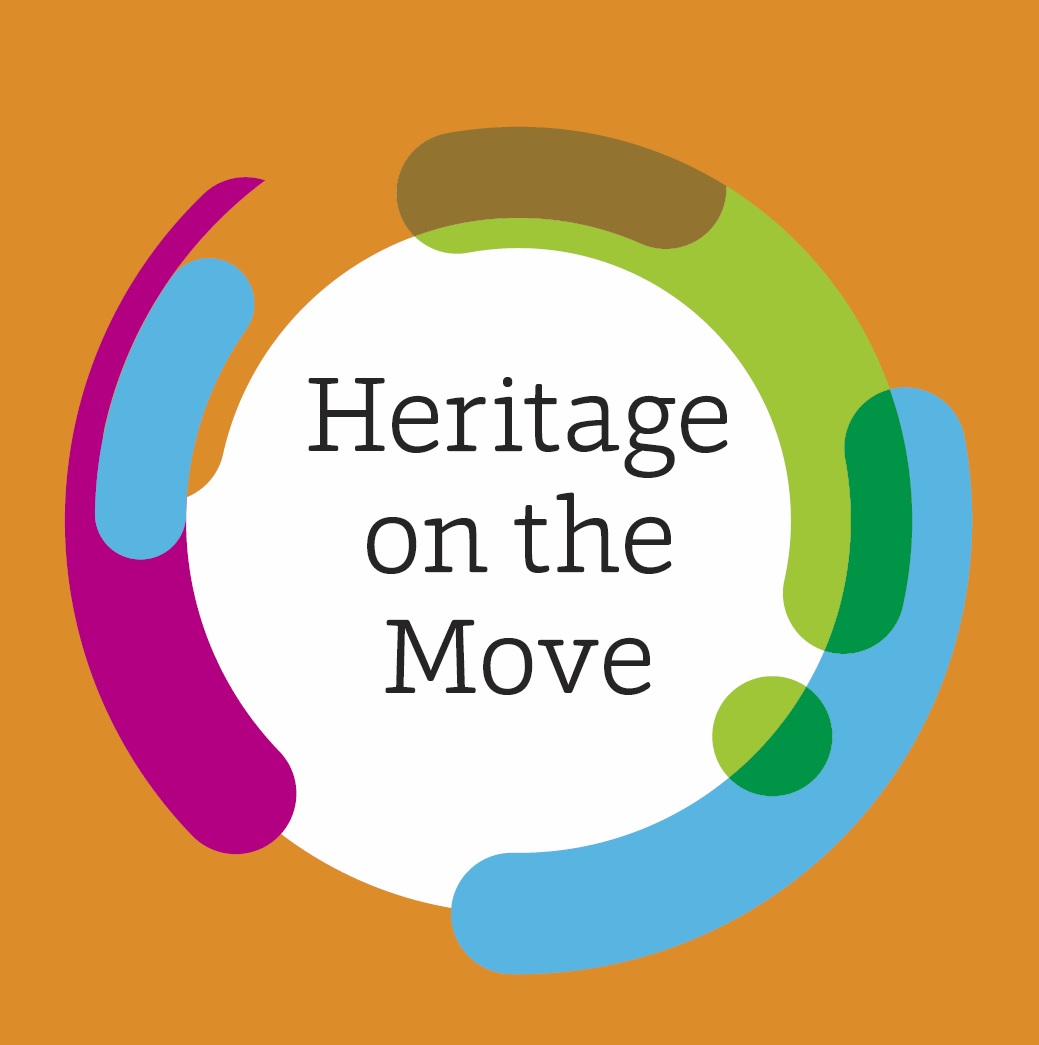 Photo Exhibition: Heritage on the Move
Leiden Global
Heritage on the Move. An interdisciplinary photo exhibition about travelling heritage.
Today, heritage and migration go hand in hand more than ever before. For many reasons, people move around the world, and so does their heritage. LeidenGlobal presents a photo exhibition with photographs by scholars from Leiden showing their idea of the impact of migration on heritage. Cultural heritage is often understood in terms of local identity alone. But in fact, it travels across the globe because of trade, human migrations and many other forms of connectivity, including mass media; and it has done so since times immemorial. In this process, people may change, but so does the cultural 'heritage on the move'.
Dates: 16 July – 19 July 2019
Venue: Kamerlingh Onnes, Steenschuur 25, Leiden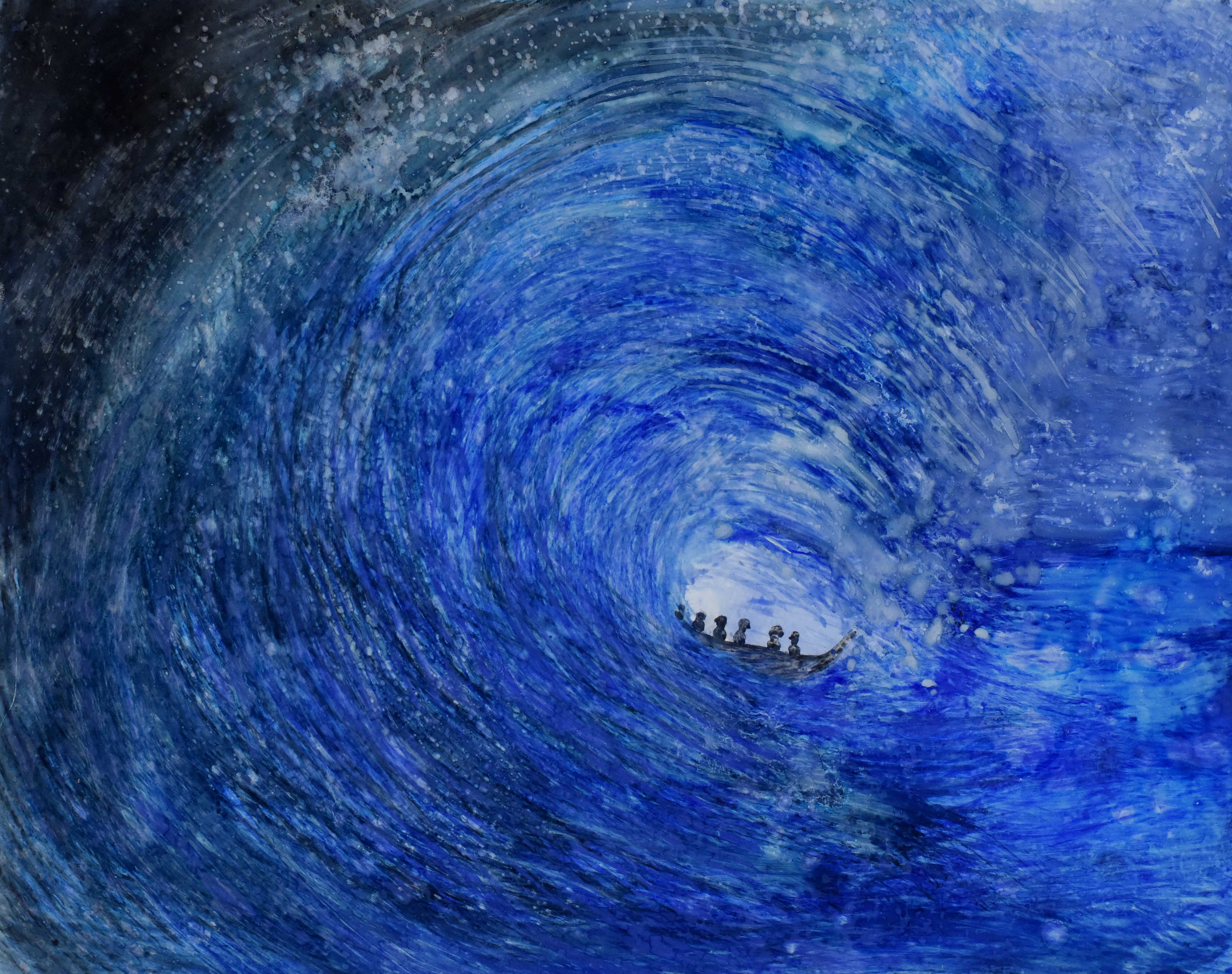 Artwork Exhibition: Humanity's End as a New Beginning - World Disasters in Myths
Yuriko Yamaguchi
The when, why and how of the End of our planet stay clouded in mystery. Will the earth be covered by ice, will we all perish from heat or lack of oxygen, or will we all be drowned? Long before scholars worried, ancient myths referred to deluges, world fires and other calamities. Still, complete extinction seemed so unbearable that mythical narratives, whether originating from Asia, the Americas, Oceania, Africa or the Middle-East, transformed a disastrous end into a hopeful new beginning – at least for some humans!

We wonder about the vulnerability of human life as much as mythical stories did. Alarming pollution and global warming add unexpected dimensions to narratives from a remote past, reminding us of our responsibility for humanity's future on our only planet so far.

Japanese-American artist Yuriko Yamaguchi's first exhibition in the Netherlands consists of thirty artworks inspired by an essay and collected myths in Na ons de zondvloed (After Us the Deluge) by Mineke Schipper. This combined project originated at the Rockefeller Center (Bellagio, Italy) in 2009. The world première of the exhibition was in Japan (Fall 2018). The titles of the artworks and quotes from the mythical stories will be in English. The world première of this show was in Japan in the Fall of 2018.
Dates: 16 July – 30 August 2019
Venue: Leiden University, Rapenburg 70 ('Oude UB'), Leiden
Festive opening: 15 July 2019, 17.00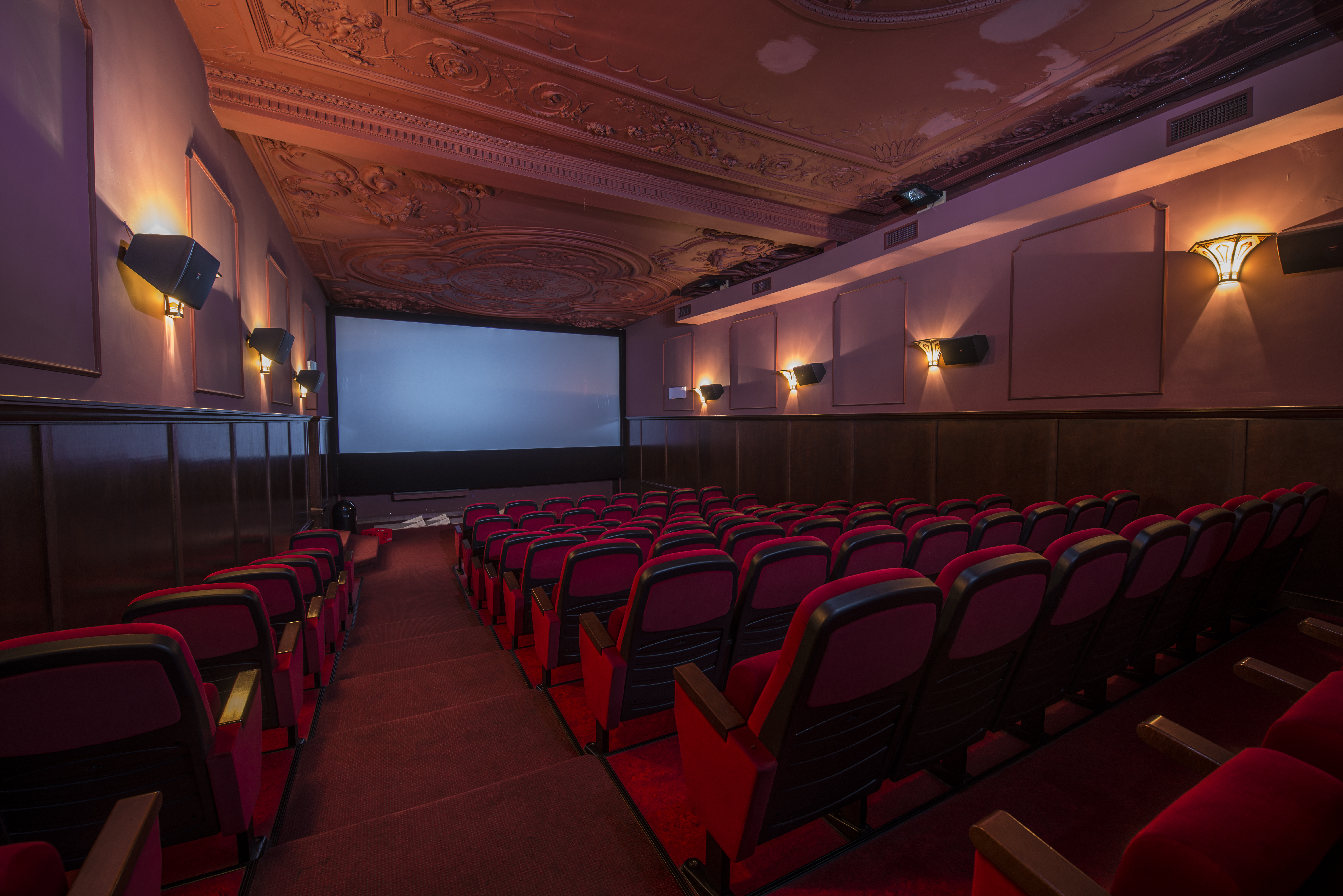 ICAS 11 Film Festival
From human interest stories to narratives of caste, community and gender violence and exclusion, these films explore the histories, societies, politics and cultures of South, South East and Central Asia.
The films attempt to move beyond academic enquiry and could be read as visual documentations of these magnificently and rapidly transforming societies, where tradition and modernity are articulated not as binaries but located in an alternative conceptual universe. The films shortlisted for screening during ICAS 11 come from a diverse range of countries such as India, Bangladesh, Indonesia, Vietnam, Hong Kong, Japan and Afghanistan.

The festival provides a unique platform for ICAS participants to not only experience the films themselves but also be part of a Q&A session with filmmakers and experts immediately after the screenings.

For the full film schedule and details, please visit the Film Programme website.
Dates: 16 July – 19 July 2019
Venues:
Lipsius 0.19, Cleveringaplaats 1, Leiden
Trianon Theatre, Breestraat 31, Leiden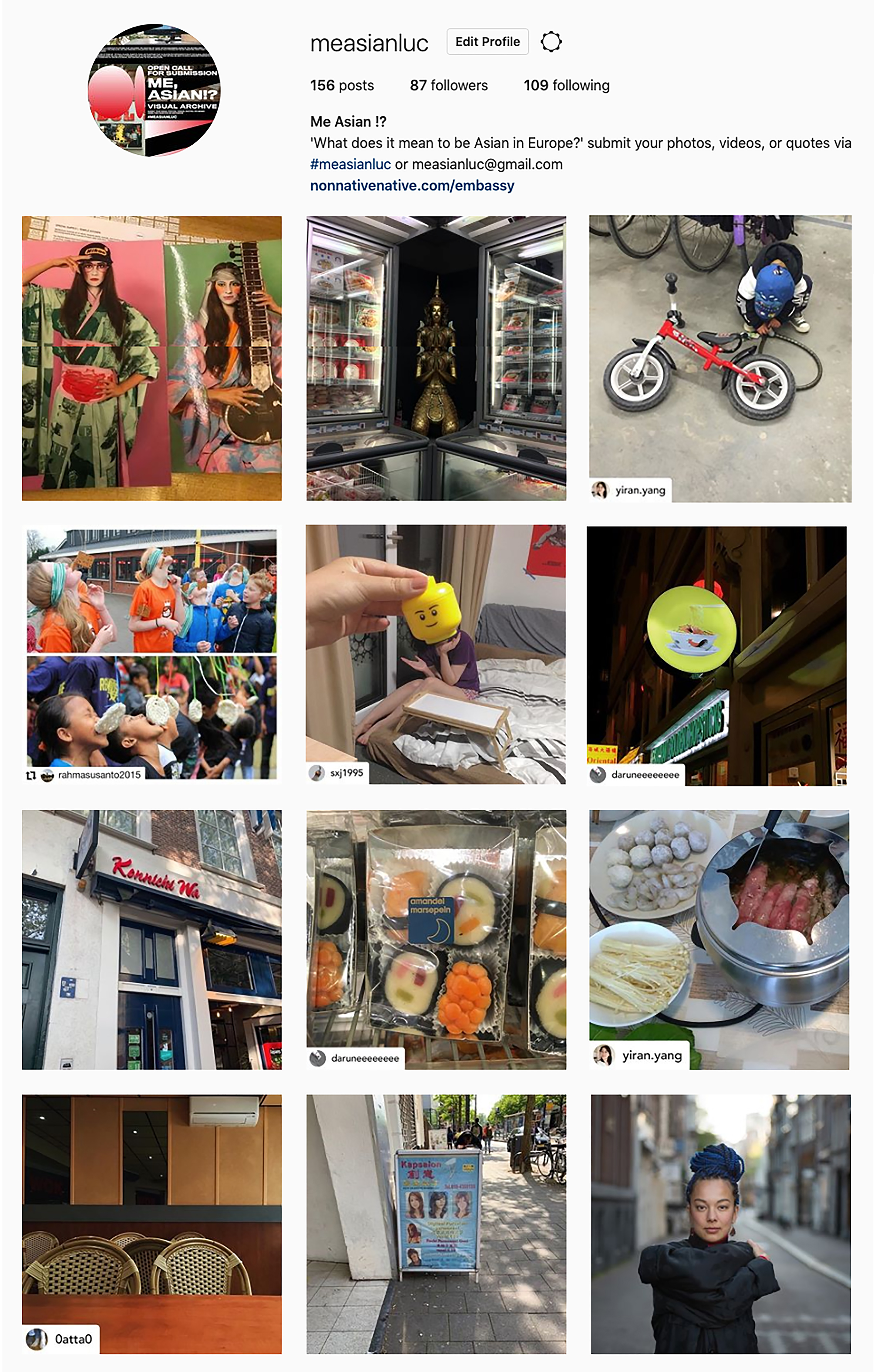 Photo Exhibition: Me Asian?! Visual Archive
'Non-Native Native Embassy' and Leiden University College The Hague
The Me Asian?! Visual Archive is an exhibition of the Me Asian?! digital image collection that answers the question 'What does it mean to be Asian in Europe'? This growing collection is created through an open entry via the social media campaign #measianluc, which invites viewers to think about rituals, places, objects, food, or traditions that are a current representation of the global Asian aesthetic. The project is organised by the 'Non-Native Native Embassy', an initiative that, together with Leiden University College The Hague (LUC), explores the practice of Asian creatives in the Netherlands.
The archive can be viewed on the < a href="https:// www.instagram.com/measianluc">MeAsianLUC Instagram.
Dates: 16 July – 19 August 2019
Venue: IIAS, Rapenburg 59, Leiden
Opening: 16 July 2019, 11.00 – 11.30 by Belle Promchanya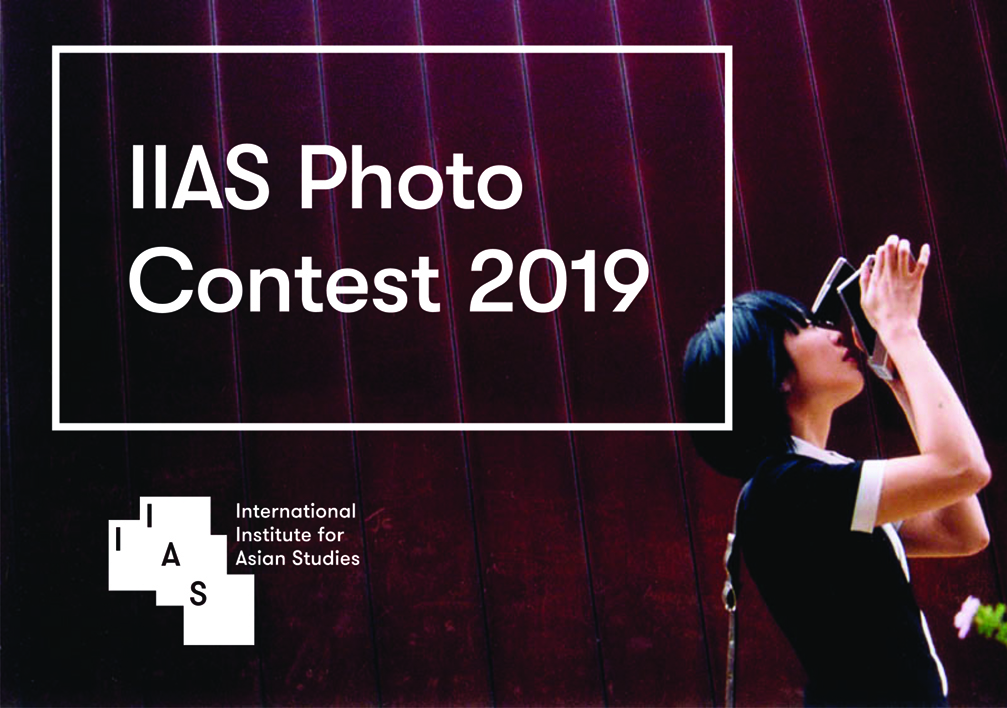 Retrospective Exhibition IIAS & ICAS and Award Ceremony IIAS Photo Contest 2019
On the ground floor of the IIAS building, we can look back on 25 years of IIAS and 21 years of ICAS. The doors of our institute are open throughout the week for those who want to become acquainted (or reconnect) with IIAS. To celebrate our 25th anniversary, we organised a photo competition with the themes 'IIAS' and 'Asia and Europe', the general theme of ICAS 11. Nearly 230 images were submitted. The winning photographers will be festively announced and prizes awarded. Join us!
Dates: 16 July – 19 August 2019
Venue: IIAS, Rapenburg 59, Leiden
Award ceremony and drinks: 17 July 2019, 17.00 – 19.00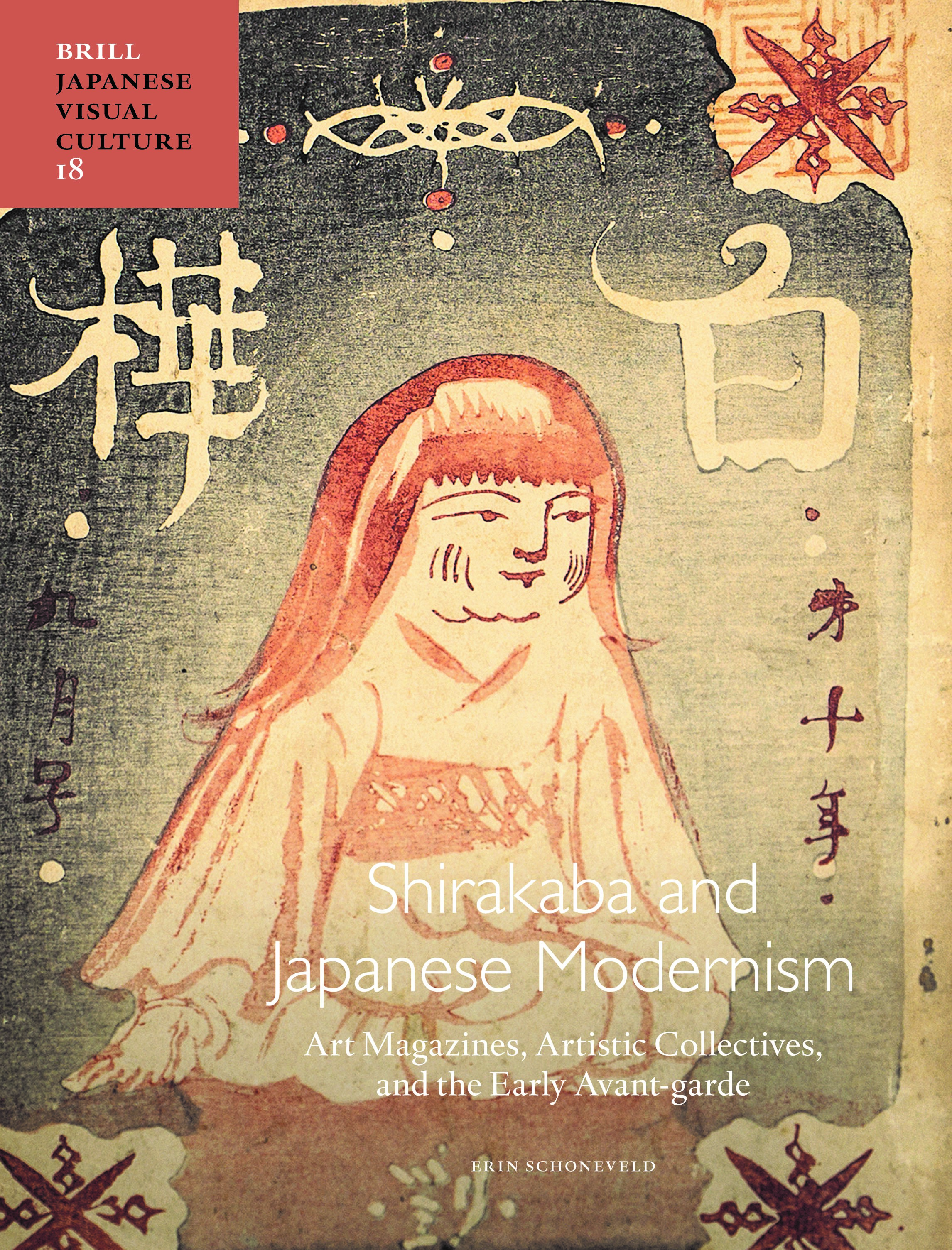 Lecture: Shirakaba and Japanese Modernism
Erin Schoneveld (Haverford College)
In her book Shirakaba and Japanese Modernism Dr Erin Schoneveld provides a new comparative framework for understanding the global development of modernism. From April 1910 until September 1923, the Japanese journal Shirakaba (White Birch) released 160 issues featuring articles on Japanese and Western art practices, theory, and criticism. Shirakaba was also one of the first Japanese art magazines to exhibit the works of Auguste Rodin, Paul Cézanne, Vincent van Gogh, Paul Gauguin, and Henri Matisse. Shirakaba was instrumental in reframing the debates on modern Japanese art by serving as an avant-garde platform that advocated individuality and subjective expression.
The talk by Schoneveld examines how the avant-garde pursuit of individuality in early 20th century Japan was in opposition to state-sponsored modernism and how this played out among new artistic media, technologies, and formats, including art magazines such as Shirakaba.
Dates: 21 July 2019
Venue: Sijthoff, Doezastraat 1b, Leiden
Programme:
13.45 room open
14.00 welcome by Inge Klompmakers of Brill
14.15 – 15.15 lecture Erin Schoneveld
15.15 – 16.15 drinks and book signing

Registration for this lecture is required. To register, please send an email before 19 July to Wendy Logeman at logeman@brill.com.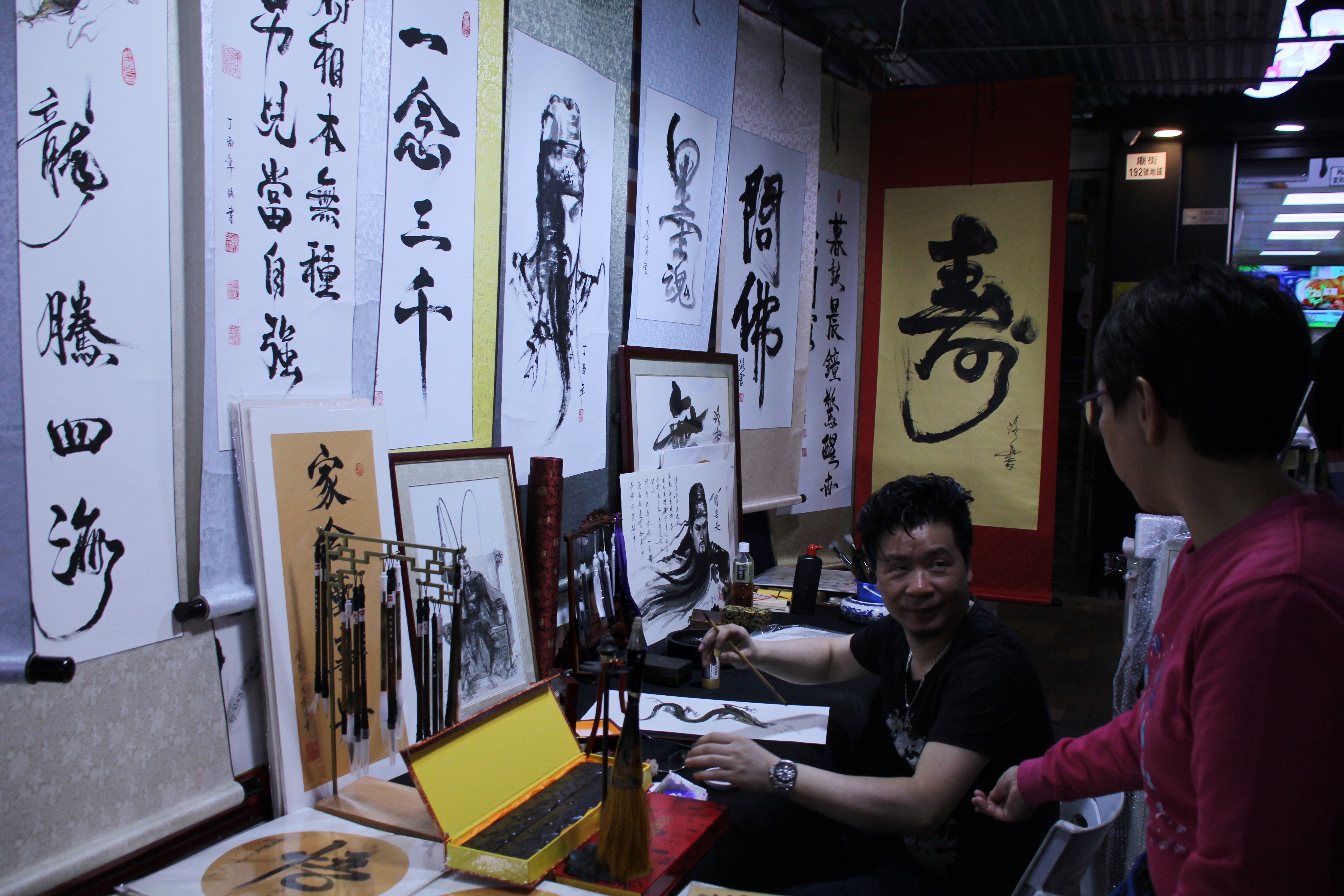 Workshop Chinese Calligraphy
Cara Yuan
Dates:
16 July 2019, 13.00 – 15.00
19 July 2019, 11.00 – 13.00
Venue: IIAS, Rapenburg 59, Leiden
Calligraphy is an essential part of China's cultural heritage; it is also one of the most important art forms. During this workshop, Cara Yuan will talk about the history and role of calligraphy in Chinese society. She will also introduce you to the Four Treasures of Chinese Calligraphy: brush, ink, inkstone and paper. After that, you will be able to get to work yourself.

Cara Yuan is a professional artist, photographer and calligraphy teacher. She grew up in China in an artists' family, where she started Chinese calligraphy at a very young age; she exhibited in China and Japan before her 20th birthday. Cara's work as an artist (Chinese water-based ink techniques, abstract painting and photography) is characterized by a mix of Eastern and Western influences.
Workshop is open to the general public as well. Register for the workshop on:
16 July, 13.00 – 15.00   |    19 July, 11.00 – 13.00
The Wheel of Values – Africa and the world
Dorine van Norren
Dates: 24 May 2019 &ndash 30 September 2019 (during office hours in the ASCL Library)
Venue: African Studies Centre Leiden Library (ground floor) and in the corridor on the third floor, Leiden
The Wheel of Values: Africa and the world is an exhibition made by artist and researcher Dorine E. van Norren. It speaks of archetypical power relations between regions of the world and related values. For this, she uses Greek mythology and created the wheel of values. A deeper insight in these power relations and value perspectives can facilitate intercultural communication and understanding. The value perspectives are also linked to the social, economic and political dimensions of the sustainable development goals.