row-start col-md-7 #top-section top-section new-section
Choose the UK for a Sustainable Future
The UK is leading the race to a net zero carbon economy, with cutting-edge technology and revolutionary research. Join in the green revolution by investing and trading with UK industries. 
The UK's domestic decarbonisation agenda is primarily led by the legally binding target of achieving Net Zero emissions by 2050. We have world-leading capabilities from environmental design, engineering and consultancy services. We are also pioneering clean growth initiatives and technologies at the heart of the global transition to cleaner transport, such as electric vehicle battery production.
The UK is dedicated to innovative research and development. We are home to Europe's largest centre for advanced materials research and continually increasing our funding in R&D across clean growth sectors. The UK is quickly evolving – from the creation of ingenious digital smart packaging to fuel efficient transport systems. The possibilities for innovation are endless with opportunities for investment across all sectors.
The UK is developing a leading offer across the clean growth economy – including renewable energy, zero-emission vehicle technologies, sustainable consumption, infrastructure, and green finance.
row-end col-sm-12 col-md-5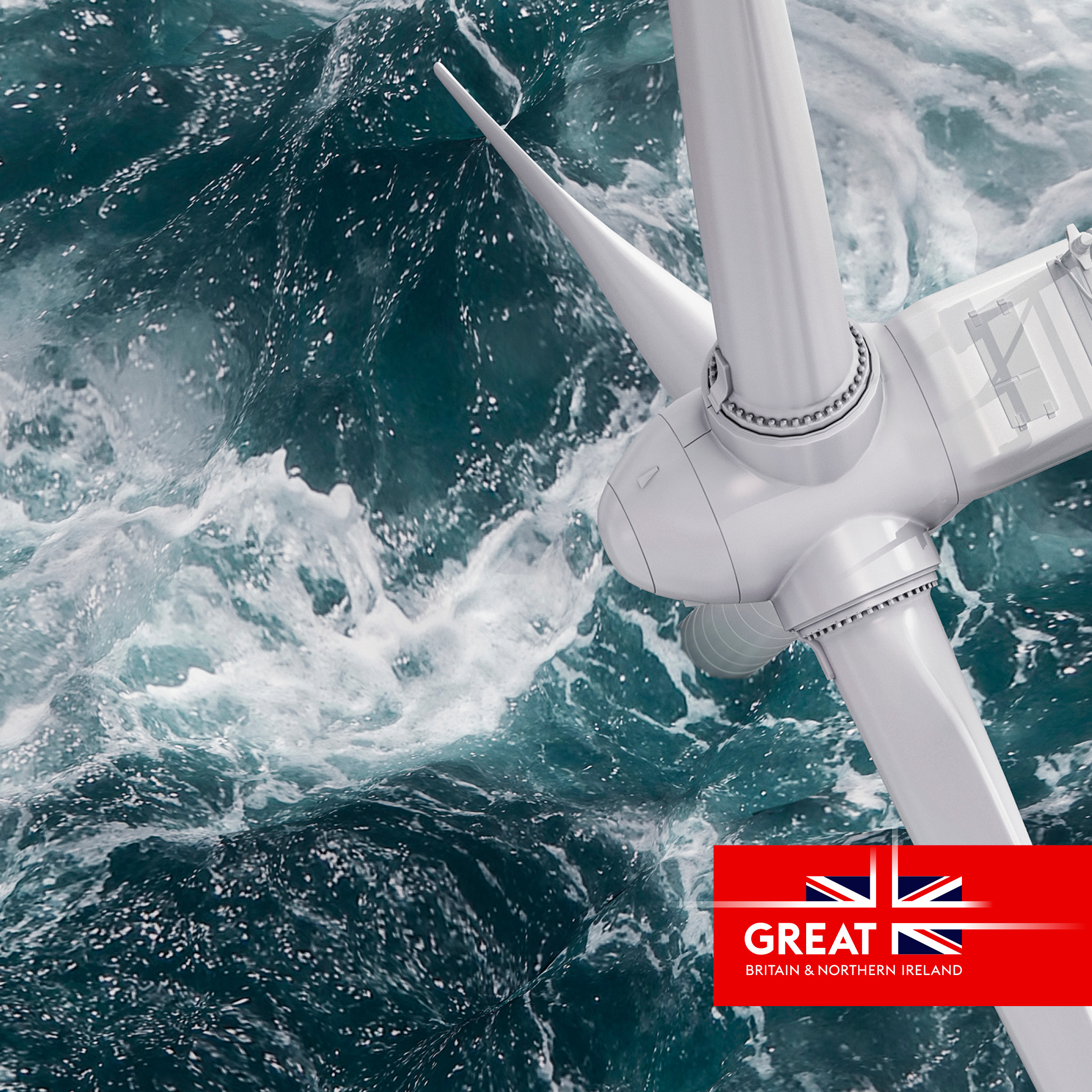 row-start col-xs-12 colour-section row-end
What is Clean Growth?
We are at a turning point in history. Since the 2015 Paris Agreement, there has been a global consensus to keep global temperatures to as close to 1.5 degrees as possible, and well below 2 degrees. This requires global transformation at an unprecedented scale.
Clean growth is a response to the global climate challenge to promote economic growth and opportunities, which have a positive environmental impact – most importantly through greenhouse gas emission reduction to meet net zero targets. 
Clean growth is not a sector, it is a cross-cutting theme, encompassing technologies and solutions across commercial sectors that will allow for lower-carbon and sustainable economic growth 
Clean growth opportunities 
The UK is embracing clean growth across many sectors from sustainable energy to greener transport and waste management. We have vast amounts of experience and an abundance of opportunities for trade and investment.
Government support. The Prime Minister has set out his ambitious and innovative Ten Point Plan for a green industrial revolution, the plan will mobilise £12 billion of government investment into clean growth initiatives across the majority of UK industries to benefit international businesses.
Renewable energy. The UK is a world leader in energy decarbonisation with 51.6% of our electricity coming from low carbon sources in 2019. Bioenergy and new capacity in wind, solar and hydro power make us an ideal place for long term investment.
Accelerating green transport. We're continuing to revolutionise the development of batteries for electric vehicles with The Faraday Battery Challenge. This is a £317.75 million investment to support clean, green transport. The UK is also establishing the roll-out of a fast-charging network alongside additional electric vehicle grants.
Next steps
Whether you are looking for a supplier or starting a business in the UK, we can help. Get in touch with us for simple, straightforward help and advice on how to do business in the UK.
I want to buy from the UK             I want to invest in the UK
Sectors
Energy - Renewables
The UK is world leading in the deployment of renewable energy, having the largest installed capacity of offshore wind in the world and the largest pipeline of projects in Europe. Renewable energy concerns the generation, transmission, and distribution of energy from renewable sources.  This sector is essential to deliver the Government's wider net zero agenda, given that energy underpins the majority of other sectors such as the future of manufacturing and production, transport, agriculture, food, and drink etc.
Top three reasons to choose UK expertise in Energy
The UK recorded its maximum for renewable electricity generation going from 110 TWh in 2018 to 119 TWh in 2019 increasing by 8.5 per cent. [1]
During 2020, renewable's share of generation exceeded 40 per cent for the first time. Hitting a record of 47.2 as the result of unusually high wind generation particularly during February when Storms Ciara and Dennis struck. [2]
Generation from biodegradable municipal solid waste saw a record in generation due to additional capacity installed in 2019 Q4.
[1] BEIS, UK Energy Statistics 2019. https://assets.publishing.service.gov.uk/government/uploads/system/uploads/attachment_data/file/877047/Press_Notice_March_2020.pdf
[2] BEIS, Statistical release 2020. "Energy Trends December 2020"
Infrastructure
Infrastructure supports growing prosperity whilst reducing the impact of the UK on the environment and aiming to bring greenhouse gas emissions to net zero by 2050. UK infrastructure has a compelling offer for markets across the globe providing expertise to help countries cope with their urbanisation and emerging economies to grow in a clean way.  British solutions include offsite manufacturing for housing, mine-enabled development using climate smart mining, improving flood resilience, and introducing Digital solutions across all of Infrastructure. 
Top three reasons to choose UK expertise in Infrastructure
The UK has significant expertise in private and public sector finance, front-end design, engineering and innovative environmental solutions.
UK industry has committed to a 50% reduction in GHG for the Built Environment by 2030, bringing innovation and expertise with export potential and productivity growth.   
Airport design using Digital Twins – harnessing data to manage existing assets, boost efficiency and improve the passenger experience more effectively.
Advanced Engineering / Automotive
The UK is home to four out of the top 10 research universities in the world, it is also recognised as one of Europe's most competitive car-making industries and has a world-leading automotive innovation ecosystem, with expertise in zero-carbon powertrains, batteries, motors and power electronics, backed by substantial government R&D funding. Back in the 1980s, Oxford University invented the modern lithium-ion battery, today the UK is still at the forefront of battery research, through the world-leading Faraday Institution which is dedicated to developing new solutions for electric vehicle batteries.
Automotive R&D is key for the industry, and it is proven by being home of Motorsport Valley, one of the world's leading automotive technology clusters.  It is also the epicentre of Formula 1 petrol/electric hybrid engine development, and the home of Formula E fully electric racing. 
Top three reasons to choose UK expertise in Automotive
As 80% of UK-made vehicles are exported, rapidly transitioning the UK automotive industry to making ZEVs can also contribute significantly to decarbonisation in other countries.
Hosts Europe's first large scale automotive battery plant in Sunderland and is home to more developers of components for electric vehicles (e.g. motors) than almost any other country.
With new restrictions for petrol and diesel cars and vans being banned from 2030, the UK is one of the largest markets for electric vehicles. In 2020 it was the 3rd-largest European market for electrically-chargeable vehicles.[1]
[1] https://www.ev-volumes.com/
Agri-tech
UK academia and research centres work closely with Agri-Tech companies to develop and commercialise innovative technologies to improve the productivity and sustainability of agriculture, horticulture, aquaculture and forestry. The final goal is to drive increased agricultural productivity/ yields in a more sustainable way with less impact on the environment, as well as reducing food wastage through the supply chain.
Scientific breakthroughs in nutrition, genetics, informatics and big data, remote sensing, engineering, robotics and meteorology are playing a part in developing these technologies to transform traditional agricultural practices as on-site storage, food processing and non-food products; and animal health/ welfare of farmed livestock and fish, companion animals and horses.
Top two reasons to choose UK expertise in Agri-tech
British Agri-Tech companies are developing and commercialising new innovative technologies to more than 64 different markets.
UK's food manufacturing and retail sectors are introducing innovation to drive the farm supply chain with productivity increases, environmental improvements and meet consumer demand.
Tech & Smart Cities
The Technology sector covers a wide range and diverse sub-sectors from Communications, Data Analytics and Artificial Intelligence to cross-cutting themes like Smart Cities, which is particularly relevant in the context of the British Net Zero agenda and industrial decarbonisation.
The UK smart cities ecosystem hosts over 200 incubators, accelerators, and demonstrator projects nurturing cutting edge technology. R&D centres such as the Alan Turing Institute are working in AI, while the Urban Innovation Lab based at the Connected Places Catapult and Sensor City in Liverpool are contributing to advancements in sensor and IoT technology.
Top two reasons to choose UK expertise in Tech & Smart Cities
Technology is vital for the reduction of carbon emissions and the push towards Net Zero across all industries. Technology is a cross-cutting enabler, allowing multiple industries to make strides in decarbonising (i.e. Infrastructure, Energy, Automotive). 
The Global Future Cities Prosperity Fund is supporting the city of Melaka, in Malaysia to develop a 'green corridor' leading into the UNESCO World Heritage site. Technical assistance has been given to the Melaka State Government in the form of the development of an Integrated Heritage Area Mobility Plan and a feasibility study of a green transport corridor connecting the city centre to the strategic road network.
Click here for UK Clean Tech Solutions
Sustainable Consumption: Retail and Fashion
UK fashion industry is working hard to transform the 'linear' fashion industry to 'circular'. AI plays a key role to establish accurate production volumes, reduce CO2 emissions, reduce water consumption and reduce environmental impacts at all stages of their product lifecycle; from design and sustainably sourced raw materials, through to customer deliveries and extending end of life and recyclability. 
Top three reasons to choose UK expertise in Retail and Fashion
In September 2015, the UK signed up to the United Nations Sustainable Development Goals including a commitment (SDG 12) to ensure sustainable consumption and production patterns. 
At the 2019 G7 summit, companies signed up to the "Fashion Pact", a series of commitments based on Science-Based Targets (SBTs), aiming to be adopted by 20% of the global fashion industry.
Initiatives like British Fashion Council's "Institute for Positive Fashion" showcase the UK's leading expertise in 'sustainable' fashion business practice, demonstrating best practice with industry in other countries, encouraging all businesses to adapt.
row-start col-md-7 sponsor-section
COP26
In November 2021, the UK will extend its climate leadership as host of the UN Climate Change Conference (COP26) in Glasgow in partnership with Italy. COP26 presents a significant opportunity to showcase the UK's green businesses and the Department for International Trade (DIT) has an important role in ensuring that COP26 is leveraged to champion the UK's clean growth offer, promote trade and investment opportunities, and advance our sustainable trade agenda. Ensuring we rebuild our economies in a cleaner way which unlocks growth and creates jobs in green technology and industry will require close work across the public and private sectors and include increasing the availability of financial support for the countries who need adaptation and resilience most. 
Working together, countries can develop zero emission solutions faster, increase economies of scale, and bring down costs more quickly. The UK is committed to working with all governments, civil society and businesses to accelerate climate ambition in the road to COP26.
 
DIT is already leading the way to deliver on clean growth and is well placed to maximise opportunities supporting the UK's climate leadership. The COP26 campaigns aim to bring countries together to accelerate progress towards a zero emissions and resilient global economy. They are focused on addressing major shared challenges in five key areas: adaptation & resilience, energy transitions, nature, transport, and finance. 
 
col-sm-12 col-md-5 top-80 row-end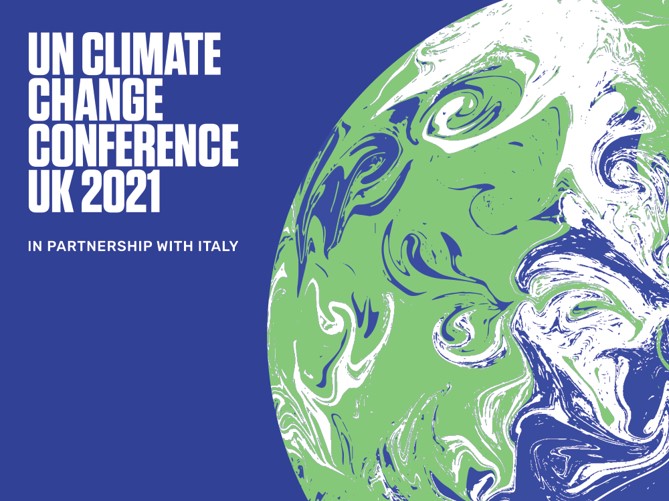 custom-social-icons row-start row-end col-sm-12 no-pad-bottom-section
row-start col-xs-8 video-section center row-end