Communication Matters International AAC Conference
8-10 September 2019, University of Leeds
Thank you for your interest in submitting a paper for the CM2019 Conference. Please read the below information carefully and 
follow the guidelines on the next page before completing an Abstract Submission Form
.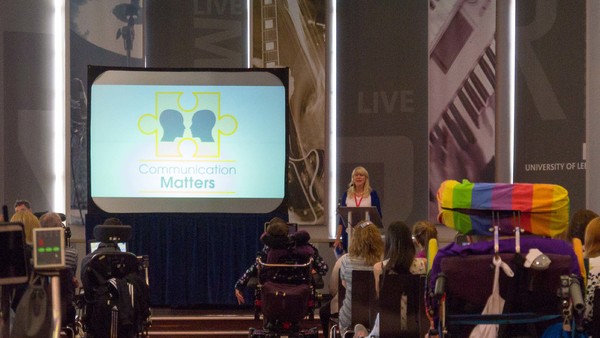 Submission Formats
Platform Presentations

- these sessions are 45 minutes long, including up to 10 minutes for questions, and are presented by groups or an individual presenter.

Poster Presentations

- Poster presentations will be on display in the exhibition hall. During your designated poster session (tea/coffee & lunch breaks on either Monday 9 or Tuesday 10 September), you will be required to be at your poster display to answer questions from delegates.

**New for 2019**

 

Lightning Talks

- these "lightning presentations" will offer delegates the opportunity to present ideas in a short, concise way. This format requires the presenter to write 15 slides, each of which automatically advances after 25 seconds. There will be six presentations during the conference session for these – with each presentation allocated 6.25 minutes. If you've got a thought, something you've designed, or even just a topic you feel passionate about, come along and share it with our delegates in this concise, fast-paced ideas forum!
Submissions for platform presentations that are not selected may be offered poster presentations.


Organisation of Papers
We have based our topic areas on the three aspects of evidence based practice, which constitute improved outcomes for all. These aspects are:
Best Research Evidence

- Papers submitted under this heading are carried out by independent organisations such as education, social or health services and universities. Papers should foreground description of methodology and results.

Clinical & Professional Experience

- Papers submitted under this heading may include service development, audit or implementation projects, as well as practice reports. Typically, these papers will be presented by health or education professionals or those working for other organisations for people who use AAC.

Personal Stories & Preferences

- Papers submitted under this heading would include personal experience stories, single case studies and examples of AAC in the wider community.