row-start col-md-7 top-section no-pad-b-section new-section
The UK is uniquely placed to realise the potential of data and digital in healthcare, including access to at scale data in the NHS, real world evidence and novel applications, supported by an ambitious culture and continuously improving system for innovation, and all underpinned by world leading talent.
The UK is already home to world leading health tech companies and have pioneered innovative healthcare in a number of areas. The importance of this within the UK sector is demonstrated by the commitments made in the Life Science Sector deals and Government's commitment to funding and investment. Other factors such as access to the globally unique NHS data, innovative culture, a supportive regulatory system and a talented workforce, support international companies setting up businesses in the UK.
row-end col-sm-12 col-md-5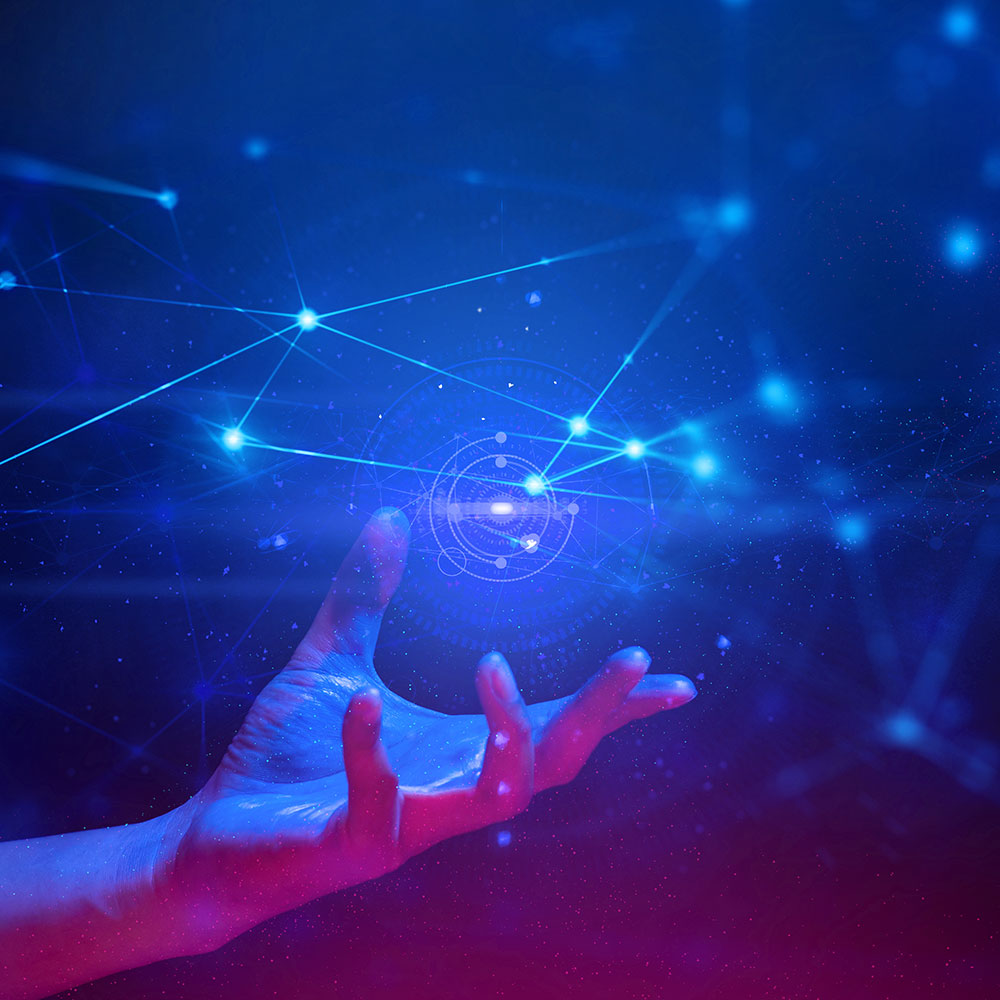 row-start col-md-12 no-pad-t-b-section row-end
The use of data and digital in healthcare has the potential to revolutionise care for the global population and deliver preventative, predictive and personalised care. From tech-enabled care of patients across any distance, to machine learning supporting swifter and more accurate disease diagnosis and drug discovery, it can transform global health.
There is work ongoing across the health system to unlock the value of historic and future data to ensure interoperability, enable early detection of disease, adopt and scale new technologies supported by exceptional partnerships.
The NHS has characteristics which make it uniquely attractive to industry;
row-start col-md-7 no-pad-t-b-section
Scale – the UK has a genetically diverse population of 65 million with over 500m patient encounters each year
Longitudinal – primary care data can span 20-30 years, generating deeper insights, and scope to join data across primary, secondary and tertiary care and deliver a fully integrated data environment
Unique NHS number – allows the potential for linking different data sets to create insights
Underpinned by a strong research base and scientific and clinical expertise – key to deriving insight from the available data.
row-end col-sm-12 col-md-5
NHS data is globally unique, cradle-to-grave rich health dataset and a core element of the UK healthtech ecosystem. The NHS makes it feasible to collect health data on a large and diverse population and combined with unique research expertise, an outstanding talent pool and a vibrant life sciences sector, the UK has an unprecedented opportunity to use data at scale to drive innovation and improve health.
row-start col-md-12 no-pad-top-section row-end
There is a strong culture of innovation within the sector, fostered by Government working in and supporting collaboration and partnering across industry, charities and the public sector. Government has created an environment constructed to encourage and support innovation.
row-start col-md-12 green-section row-end
NHS Digital to deliver change:
NHS Digital combines talent in industry, government and NHS to drive the benefits of modern technology to every patient and clinician. It brings together for the first time the policy implementation and change levers across the entire NHS and others to build world class digital services and improve care for patients.
row-start col-md-12 p-b-section row-end
Delivering faster R&D: Digital Innovation Hubs
As part of a wider programme delivering on the Government's tech vision to reform the architecture of technology in the NHS and make it work better, Government has committed £37.5m through the Life Sciences Sector Deals and in October 2019 launched seven Digital Innovation Hubs. The hubs are formal collaborations between NHS, academic organisations, charities and industry and involve over a 100 different organisations including world-leading teaching hospitals, researchers, global pharmaceutical and top technology companies. Each hub is being set up to demonstrate and drive the utility of expert health data science and will provide and curate data and offer services for research and innovation.
row-start col-md-5 #top-section no-pad-top-section

row-end col-sm-12 col-md-7
Digital Innovation Hubs will improve access to high quality, disease focused datasets, improve clinical trial efficiency and provide real world evidence studies for industry and researchers. By making globally leading datasets more easily available, the Government aims to stimulate a new wave of innovation to accelerate scientific breakthroughs, and improve prevention, detection and diagnosis of diseases such as cancer, heart disease and asthma.
row-start col-md-12 blue-section row-end
Benefits: for researcher and innovators including faster, more accurate and cheaper R&D; identification of new therapeutic drugs; and the ability to better develop, test and deploy new technologies in health and care.
row-start col-md-12 no-pad-b-section row-end
Tackling the biggest challenges in Health and Care: AI Government funded projects
row-start col-md-7 no-pad-top-section new-section
A national new AI lab, funded by a government investment of £25m brings together industry, academics and specialist technology companies to tackle the biggest challenges in health and care, including cancer detection, dementia treatments and personalised care. This builds on the success pioneered by the NHS, including successful prediction of cancer survival rates. Sitting within NHSX, the new lab will capitalise on that organisation's role to oversee the digitisation of the health and care system
Five new AI digital pathology and radiology centres bring together the NHS, industry and academia to develop more intelligent analysis of medical imaging. The centres, established in 2018, are based across the UK and will accelerate earlier and more accurate detection of disease.
The government is committed to making the UK the best place to start and grow a business. As an emerging sector, support for scale up is particularly important for AI businesses where technology changes so rapidly. The government is committed to improving the financing of growth in highly innovative businesses by establishing a new £2.5 billion Investment Fund incubated in the British Business Bank and investing in a series of private sector fund of funds of scale with the British Business Bank seeding the first wave of investment up to £500 million, unlocking double its investment in private capital.
Many more partnerships to drive innovation, adoption and scale, including through Academic Health and Science Networks (AHSNs), health research Health Informatics Collaborative, connected health cities and other initiatives provide access to data across primary, secondary and tertiary care. Government is supporting place-based approaches, for example investing £21 million in Tech City UK to expand into Tech Nation. Tech Nation will roll out dedicated sector programmes including AI operating in 2 or 3 key clusters where there is AI expertise and potential to provide the mentoring and growth support needed for ambitious AI businesses to thrive. The aim is to link and develop AI clusters into a powerful network of high growth AI businesses.
row-end col-sm-12 col-md-5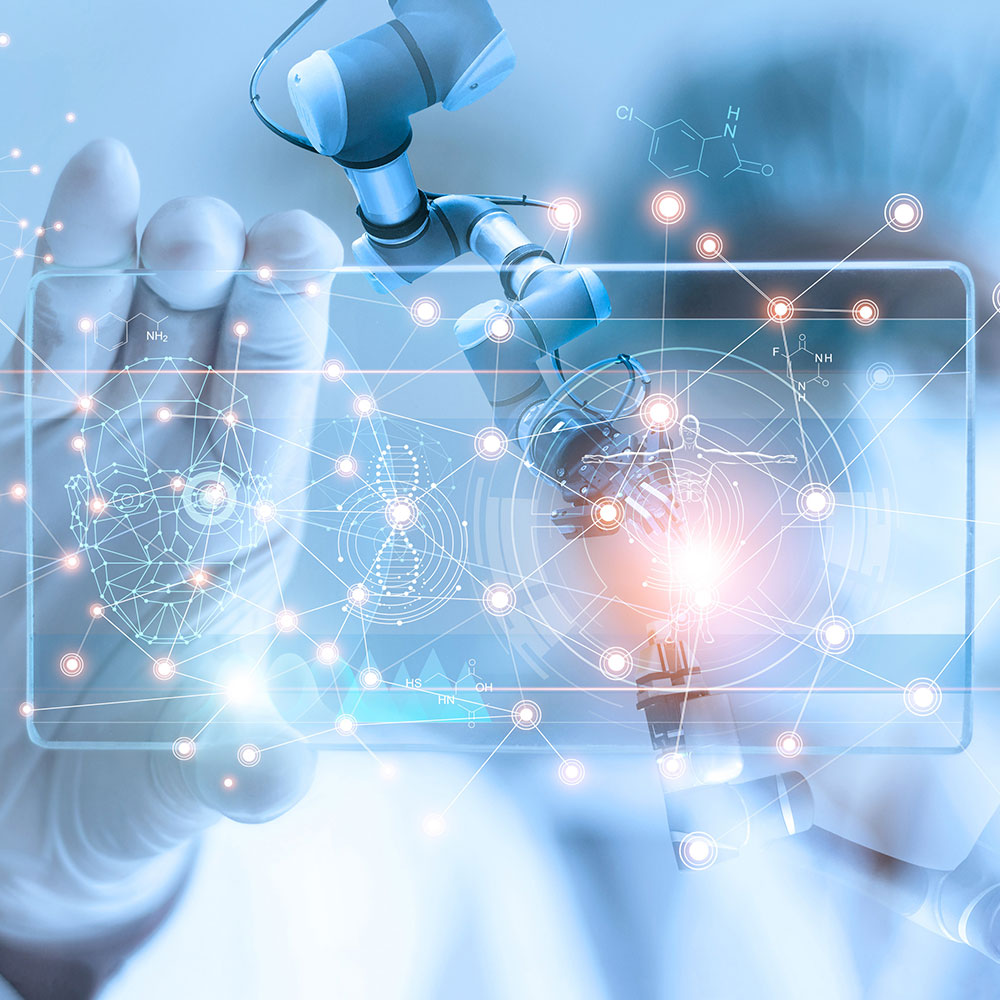 row-start col-md-12 purple-section row-end
Regulatory framework in the UK supports innovation
World class regulators including the health research authority, NICE and the exemplar MHRA innovation office oversee use of patient data and provide an assured trusted system.
Through the development of a new policy framework, Government is ensuring NHS organisations have the support they need to enter into data-access agreements with commercial partners to drive innovation which results in benefits to the NHS, patients and the economy.
NHS organisations, researchers and innovators, health data experts and medical research charities have been involved in the development of the policy principles underpinning the framework. These principles provide confidence to industry by setting out how the NHS should partner with researchers and innovators to benefit patients and the NHS, and will soon be further bolstered by the fuller framework.
A new national Centre of Expertise to help facilitate and achieve value from partnerships is also progressing and will also oversee the policy framework, to ensure NHS organisations have the expert legal and commercial support they need to enter into data access agreements which will benefit the NHS, patients and the economy.
The Office for AI is informed by the AI council, and leverages the knowledge of its highly expert members to provide leadership on use and adoption of AI across the UK economy.
The Centre for Data Ethics and Innovation connect policymakers, industry, civil society, and the public to develop the right governance regime for data-driven technologies.
row-start col-md-12 skilled-wf-section row-end
A highly skilled and workforce
The sector has a diverse and highly-skilled pool of talent supported by practical initiatives such as delivery of a successful apprenticeships programme and AI doctorships which service the current and future generation technology.
To provide the advanced skills needed for AI, the work starts in UK schools. Technical education has been reformed with investment in STEM subjects and computing education. The National College of Digital Skill, masters degree programmes with internships, new PhDs and prestigious Turing fellowships will keep the best and brightest AI researchers in the UK.
In the UK, ASI helps organisations develop capability in AI through a combination of expertise, technology and training. ASI run Europe's most prestigious programme for helping top STEM PhDs to transition into real world data scientists and the programme has enabled British firms like easyJet, Babylon Health, Asos, Ovo Energy and Zopa to access the skills needed to build some of the most sophisticated AI capabilities in the world. ASIs data science platform, SherlockML has been developed to be the world's best environment for data scientists to efficiently develop and deploy artificial intelligence algorithms.