row-start col-xs-12 row-end intro-section
Useful links
Below is further information on some of the NatWest programmes and companies discussed during the event. 
Dream bigger:
What is Dream Bigger?
Dream Bigger is a fully funded programme focused on developing transferrable entrepreneurial skills in 16-18 year old females across the UK. Our aim is to drive confidence in preparation for the future world of work and impact the percentage of women who intend to start and actually start a business.
Our organisation is one that champions potential and one that helps people, families and businesses to thrive -and as the UK's biggest bank for business -we understand the skills required for the future world of work.
Why Dream Bigger?
Designed to activate the recommendations of the Rose Review, our mission is to inspire the next generation of entrepreneurs by embedding Entrepreneurial Education in the curriculum across the UK.
By engaging with Dream Bigger, students will:
•Broaden their career horizons and develop awareness of entrepreneurship as a possible future career
•Develop future skills and capabilities, leading to increased confidence and resilience
•Bridge the gap between education and the workplace, preparing for the future world of work
•Develop awareness, understanding and self-reflection of themselves and others
In addition to the above, we will support schools to evidence specific educational and career benchmarks, such as the Gatsby Career Benchmarks.
"Introducing entrepreneurship in schools increases awareness among young women and may increase their confidence to one day start a business. It can also highlight key choices, such as the value of studying STEM subjects to enter certain attractive, high productivity sectors"
The Alison Rose Review of Female Entrepreneurship
You can find further information about Dream Bigger here.
Chance to Shine
Chance to Shine is a national charity that aims to give all children the opportunity to play, learn and develop through cricket. They believe that cricket can help to develop the personal, social and physical skills of the 500,000 children that they work with every year. 
You can find further information about Chance to Shine here.
England Cricket Board (ECB)
The England and Wales Cricket Board is the single national governing body for all cricket in England and Wales. 
You can find further information about Cricket in England here.
row-start col-md-7 contacts-section
Contacts
For any queries about the event please contact:
Tammie Fletcher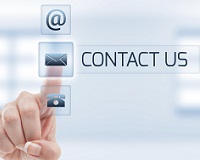 row-start col-xs-12 row-end register-section colour-section