row-start col-md-7 #top-section top-section new-section
The Department for International Trade (DIT) are hosting a series of events in partnership with our overseas teams to help companies working on the Clean Growth agenda access international markets and grow through export.
Clean growth means growing income while cutting greenhouse gas emissions. Clean growth is not a sector but more a cross-cutting theme, encompassing technologies and approaches across sectors. All sectors have an important role in responding to the clean growth agenda.
Chile is the UK's third-biggest trading partner in Latin America (Comtrade, 2019). It is a great market for businesses wanting to enter Latin America with a strong demand from the following industries:  
Clean Energy (Hydrogen, Onshore Wind, Solar)
Circular Economy (Waste Management, Recycling, Biomass)
Transport (Automotive, Aerospace, Shipping, Infrastructure, Chemicals)
Buildings/Infrastructure (Adv. Engineering, Construction, Environment, Water, Tech & Smart Cities)
Mining
Management Consultancies and other related services to the industry
The Northern Powerhouse Virtual Mission activity is split into two parts:
Part 1: Chilean Green Recovery: Opportunities for Northern Powerhouse Businesses -

Watch Recording
This one-hour webinar in partnership with DIT Chile and the British Chamber of Commerce in Chile idenitfies incredible short-term commercial opportunities in various sectors to strengthen Chile's green economic recovery efforts from COVID-19. Hear a market overview from our overseas experts along with entry advice to help you get started in this exciting market.
Part 2: B2B Virtual Matchmaking, From 25 May 2021
Northern Powerhouse companies are being offered the opportunity to pitch their products and services directly to representatives in Chile from the Clean Energy (Hydrogen, Onshore Wind, Solar) and Circular Economy (Waste Management, Recycling) sectors.
Suitable companies will be matched to organisations in Chile seeking NPH Clean Growth businesses. This is an unmissable opportunity to meet decision makers in Chile and win international business.  
Please note, places are limited and companies are being offered a place on this part of the event based on their offer and readiness to enter the market. Please express your interest during the registration process and we will be in touch if and when a match has been made. Companies must be from the Clean Energy and Circular Economy sectors.
About Chile
Chile and the UK have enjoyed a long and vibrant trading and diplomatic history based on shared values. Total trade in goods and services between the UK and Chile was worth £1.6 billion in the four quarters to the end of Q3 2020 and total exports amounted to £843 million.
The UK has also signed an association agreement with Chile. Since 12 January 2021, preferential tariff rates on UK exports to Chile, are being applied as set out in the agreement, opening up more opportunities for UK companies. This association agreement includes provisions on trade in goods (including provisions on preferential tariffs, tariff rate quotas, rules of origin and sanitary and phytosanitary measures), trade in services, intellectual property and Government procurement.
The Government of Chile has announced $34billion-worth of funding for new transport infrastructure projects over the coming decades offering further exciting opportunities for British businesses.
row-end col-sm-12 col-md-5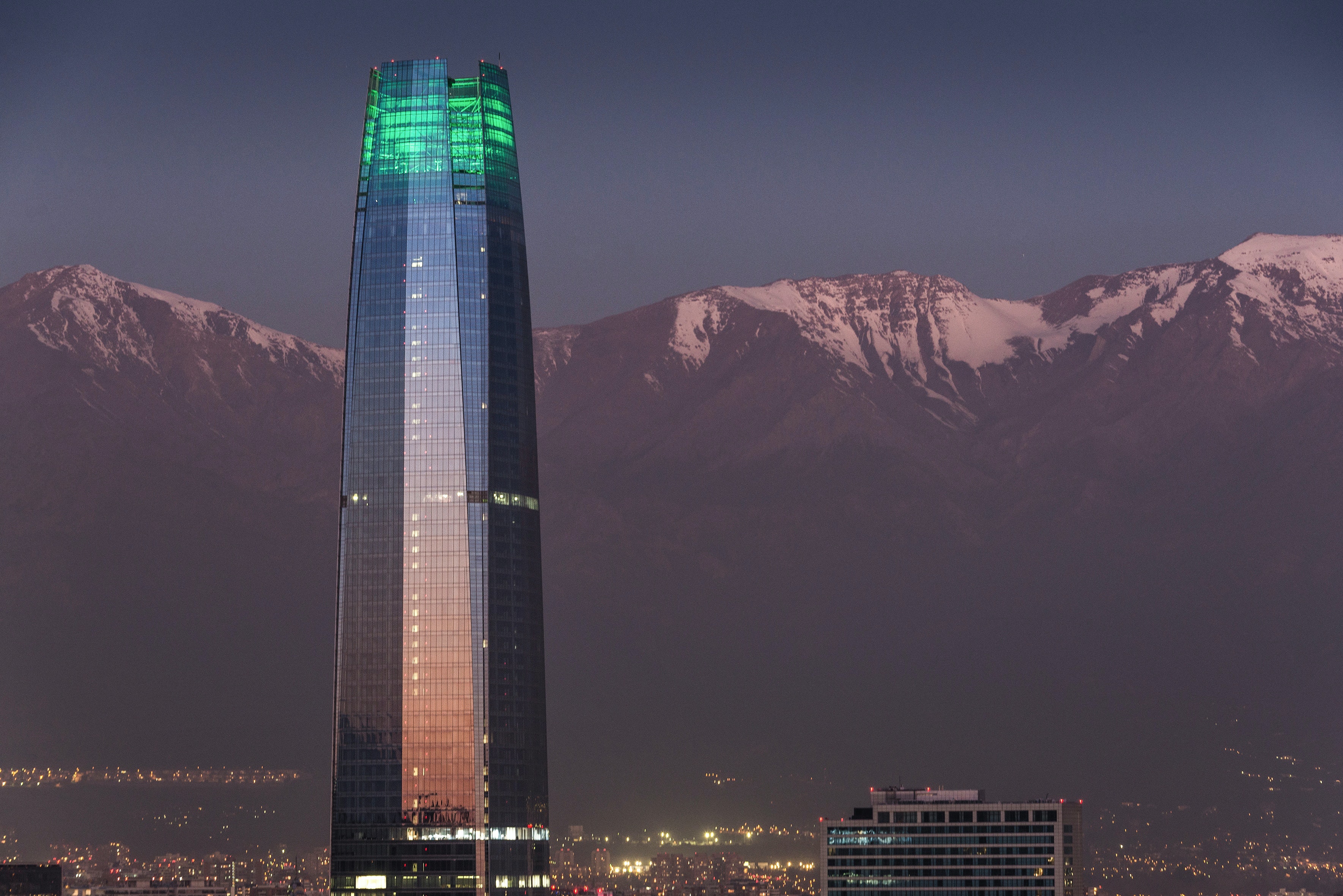 row-start col-xs-12 #speakers-section
row-start col-xs-12 colour-section row-end
Conditions
Please note, delegates may attend Part 1 (Introductory Webinar) only, or both Part 1 and Part 2 (Introductory Webinar followed by the Virtual Meet the Buyer). Delegates will not be able to access the Virtual Meet the Buyer in isolation. Registration for Part 2 (Virtual Meet the Buyer) is an expression of interest only and delegates will be contacted with further information.
The trade mission is open to businesses from the Northern Powerhouse region working in Clean Growth sectors. Due to demand we can only allow one delegate per company.
On registering for this event, we will be collecting personal information as part of our registration process. This information will be processed and shared within the Department for International Trade (DIT) and with selected third parties for purposes connected with DIT performing a task in the public interest or to fulfil an official function and the task or function has a clear basis in law. DIT takes your privacy very seriously. Your personal data shall be processed according to the Department for International Trade's Fair Processing Notice.
row-start col-xs-12 col-md-8 colour-section narrow-section
Don't miss out and maximise your growth potential by joining a Northern Powerhouse trade mission.
row-end col-xs-12 col-md-4