row-start col-md-10 #top-section top-section new-section colour-section
Speakers
row-start col-md-10 #top-section top-section new-section colour-section
Eero Hokkanen, Ministerial Adviser at the Finnish Ministry of Transport and Communications  
Mr. Eero Hokkanen works as Ministerial Adviser at the Finnish Ministry of Transport and Communications. His responsibilities include international negotiations in maritime transport, particularly the ongoing negotiations on reduction of GHG emissions from ships in the IMO.
He also coordinates national maritime transport affairs in the Ministry and recently acted as ministerial rapporteur for the Government Resolution on reducing GHG emissions from maritime and inland waterway transport. 
Mr. Hokkanen holds a Master's degree in Social Sciences (International Relations). He chairs the Finnish-Norwegian Cultural Foundation in Finland.
Previously in his career he has worked as Communications Manager at Arctia Ltd, the owner and operator of Finland's icebreakers, and as Senior Adviser at the Finnish Embassy in Oslo, Norway.
row-end col-md-2 col-md-2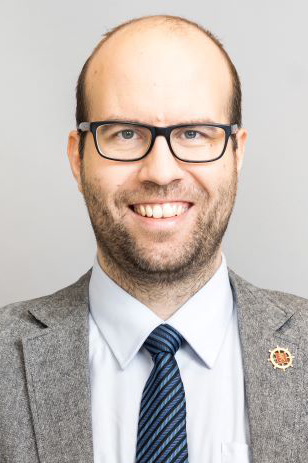 row-start col-md-10 #top-section top-section new-section colour-section
Charles Haskell, Decarbonisation Programme Manager at Lloyd's Register  
Charles Haskell is Lloyd's Register's Decarbonisation Programme Manager and leads the Lloyd's Register Maritime Decarbonisation Hub, a joint initiative between the Lloyd's Register Foundation and Group, with the mission to accelerate the safe and sustainable decarbonisation of the maritime industry. The Maritime Decarbonisation Hub is looking across the whole supply chain and across 5 levers of Safety, Technology, Policy. Sustainability and Investment.
He's been with Lloyd's Register for more than 20 years, first in a practical, hands-on role as a project manager for new ship construction in South Korea, and then as a surveyor and auditor in the Middle East, before returning to the UK as a business development manager for Lloyd's Register's Marine and Offshore business stream. He's a keen yachtsman in his spare time.
row-end col-md-2 col-md-2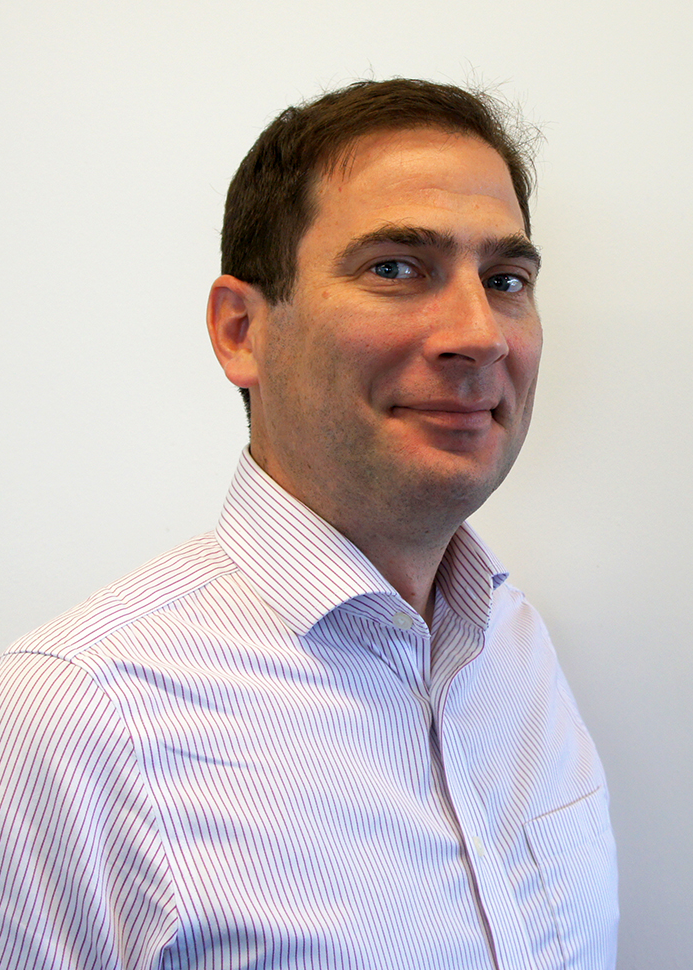 row-start col-md-10 #top-section top-section new-section colour-section
Kaj Portin, General Manager, Sustainable Fuels & Decarbonisation at Wärtsilä Finland
Kaj Portin has a Master of Science degree in Electrical Engineering from Helsinki University of Technology 1993 in Finland. Kaj has been working within different development and managerial positions in R&D in Wärtsilä since 1993.
Since 2000, he has been working with new development of gas engines and alternative fuels. He is currently working as General Manager, Sustainable Fuels & Decarbonisation heading the new technology development related to gas engines, alternative fuels, and flexible engine operation.
He is currently a member of the CIMAC work group for gas engines, member of several expert groups within EU, and involved in the standardisation process of LNG quality.
row-end col-md-2 col-md-2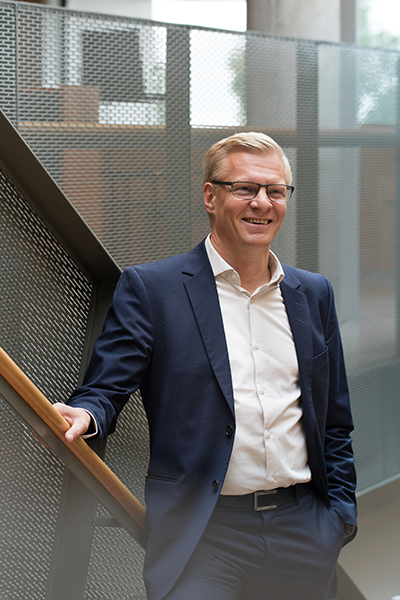 row-start col-md-10 #top-section top-section new-section colour-section
Marte Ellingsen Tyldum, Director of Sustainability at Kongsberg Maritime  
Marte Ellingsen Tyldum is Director of Sustainability for Kongsberg Maritime, working closely with KONGSBERG's sustainability resources across the group. She is involved in maritime industry initiatives across business and governmental parties UN, such as active participant of the UN Global Compact secretariat. 
Marte comes from the role as Product Director for Digital Applications within Kongsberg Maritime. She has been working for the company since 2010 when she first joined Rolls-Royce Marine as a graduate trainee.
 
row-end col-md-2 col-md-2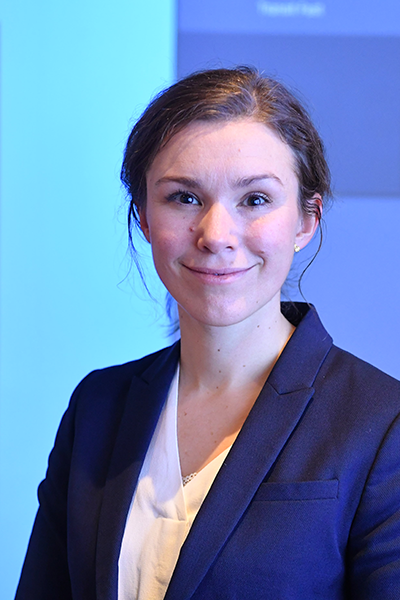 row-start col-md-10 #top-section top-section new-section colour-section
Tom Chant, Chief Executive Officer at Society of Maritime Industries (SMI)  
Tom has a long association with the marine industry having been an active sailor and student of boatbuilding in Southampton. His career has encompassed a wide range of market sectors and he has gathered experience of business development, marketing and distribution in an international business environment.
A nine year period at the trade body for the leisure and superyacht sector was committed to developing the members' export business. This included running UK pavilions at overseas shows, management of inward and outward missions including Meet-the-Buyer events, plus the creation of market reports and representation on government committees.
Recent career experience included distributor management for a marine equipment company before he joined SMI in February 2017 as the Business Development Director and Secretary to the Commercial Marine Group and Marine Science & Technology Group. Tom was appointed Chief Executive of the SMI in August 2020.
row-end col-md-2 col-md-2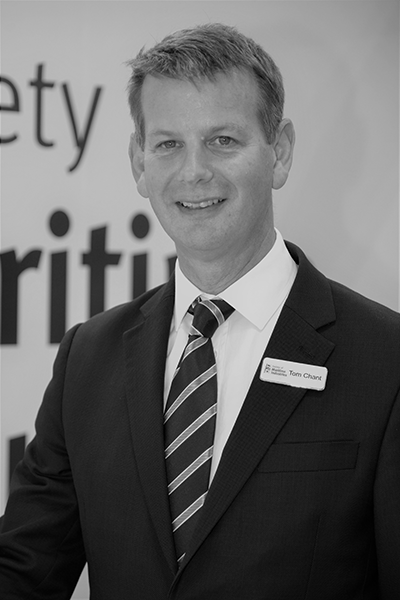 row-start col-md-10 #top-section top-section new-section colour-section
Paolo Enrico Favino, Head of Domestic Emissions Policy, Maritime Environment, Technology and International at UK Department for Transport  
Paolo leads maritime decarbonisation and shipbuilding innovation at the Department for Transport. This includes implementing the Government's Clean Maritime Plan and the maritime commitments in the Transport Decarbonisation Plan.
As part of this, Paolo heads the £23m Clean Maritime Demonstration Competition, the first large-scale demonstration programme in clean maritime technologies promoted by HMG, announced as part of the Prime Minister's Ten Point Plan for a Green Industrial Revolution.
Prior to this, Paolo developed decarbonisation measures in road transport policy, promoting the adoption of renewable fuels and electric vehicles in the UK as well as developing cross-modal policies on issues like hydrogen.
Paolo started his experience in policy development in a high-profile Bill team in the Department for Business, Energy and Industrial Strategy. He initiated his Civil Service career in trade and investment programmes, in the Automotive Investment Organisation and then in Healthcare UK, a DIT/NHS England joint initiative. Paolo was awarded post-graduate degrees in international relations and EU politics and is fluent in Italian and English.
row-end col-md-2 col-md-2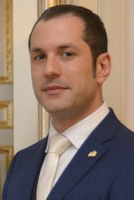 row-start col-md-10 #top-section top-section new-section colour-section
Sveinung Oftedal, Specialist Director at Norwegian Ministry of Climate and Environment  
Specialist Director in the Norwegian Ministry of Climate and Environment with focus on international negotiations on environmental requirements for the maritime sector.
He has also been working with these issues in the Norwegian Maritime Directorate and for several years been acting as Norwegian Head of Delegation to the International Maritime Organization (IMO) at the Marine Environment Protection Committee and several IMO Diplomatic Conferences.
Sveinung has been heavily involved in negotiations on the hot topics at the IMO such as Greenhouse Gas Emissions, Air Pollution and other issues addressed in MARPOL, Ship Recycling, Ballast Water Management, Antifouling Systems, and other environmental issues for over two decades. He has also been involved in regional cooperation in the EU, such as the ESSF, and other relevant international arenas for cooperation on green shipping.
row-end col-md-2 col-md-2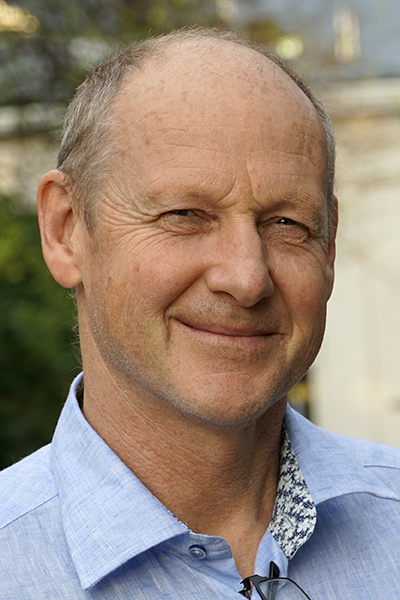 row-start col-md-10 #top-section top-section new-section colour-section
Graham Harvey, CEO at Windship Technology Limited  
Graham qualified as a Naval Architect, before developing a passion for designing structures in composite materials for clients such as the RNLI and America's cup yacht teams.
Multiple roles followed managing businesses within material supply and component manufacturing environments, where implementing technology to gain a business advantage were key to their success. Graham joined Windship Technology in April 2021.
row-end col-md-2 col-md-2