row-start col-md-7 #top-section top-section #about-section no-pad-bottom-section
Join our Introduction to Aid Funded Business (AFB) webinar to better understand how to do business with the UN and Multi-Lateral Development Banks (MDBs) from DIT's dedicated network of advisers.

The global humanitarian and development sector allows unique commercial opportunities for UK companies to win overseas business from worldwide aid funded agency programmes. There are many opportunities for businesses covering a wide range of sectors from manufacturing to professional services.

In 2020, the United Nations (UN) alone spent $19.9 billion on goods and services. This figure doesn't include the other procurement opportunities, managed and delivered through the numerous MDBs.

About this webinar:

This introductory webinar will provide a unique learning experience, helping you build your knowledge and understanding of the opportunities and routes into the humanitarian and development sector.

You will better understand the procurement systems/processes, learn how to identify projects and tenders, understand the funding available at the UN and MDBs and how best to introduce yourselves to this alternative route to market.

Working with DIT's AFB network of advisors will provide you with the right tools and knowledge to best approach and work in the humanitarian and development sector.

Programme:

Hosted online via the MS Teams platform, the session will last for no more than 90 minutes – we have built in some extra time for Q&A.

Who will be there?

We will be joined by several AFB colleagues, some of who will be presenting on the day. The DIT AFB Network consists of:
 
Rebecca Nowlan - AFB Liaison
Washington DC
World Bank, Inter-American Development Bank, USAID and the Millennium Challenge Corporation


Cristina Pirela – Vice Consul
Washington DC
World Bank, Inter-American Development Bank, USAID and the Millennium Challenge Corporation#


Joanne Ganthier - Commercial Officer
Copenhagen
UNICEF, UNFPA, UNOPS & UNDP


Nathianel Sears – Vice Consul
New York
UNPD, UNDSS & OICT


Karen Hipol – Senior Trade Manager
Manila
Asian Development Bank


Sherry-Ann Blackett - Senior Trade & Investment Officer/Country Lead
Barbados
Caribbean Development Bank


Carole Attoungbre - Country Director & Head of Trade
Cote d'Ivoire
African Development Bank
row-end col-sm-12 col-md-5
 
 

Details

 
 
 
 
 
Doing Business with the UN
and Multi-Lateral Development Banks
 
 
Date: 5 April 2022
 
 
Time: 14.00-15.30 (GMT)
 
 
Location: Online via MS Teams
 
 
Cost: Free
 
 
 

Contact DIT East Midlands

 
 
 
 
 
 

If you have any queries relating to international trade why not contact us. With staff in offices across the globe and Trade Advisers in every East Midlands county, we can help you find the answers.

 
 
 
 
 
email: events@tradeEM.co.uk
 
 
call: 0345 052 4001
 
 
visit: great.gov.uk
 
 
 
 
 
 
 
 
 
 
 
 
row-start col-xs-12 colour-section row-end
How to register
Attendance is free but places are limited, so use the link below to register your interest in attending today.
Please note that priority will be given to businesses based in the East and West Midlands regions, and that your place is not guaranteed until you receive confirmation from us.

For any other export related enquiries contact the Department for International Trade East Midlands at events@tradeEM.co.uk or call 0345 052 4001.
Organised by: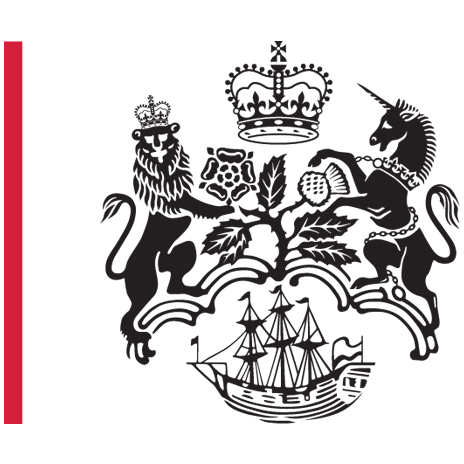 The Department for International Trade (DIT) is the Government Department that helps UK based companies succeed in the global economy. We also help overseas companies bring their high-quality investment to the UK's dynamic economy, acknowledged as Europe's best place in which to succeed in global business.
 Events part funded by: